Quantum computing has the potential to solve complex problems that are beyond the reach of classic computers, such as cryptography, optimization, machine learning and simulation. However, investing in this sector is no trivial matter. The space is rather budding and there are only a few pure-play quantum computing stocks available to public investors. Most of these pure-play businesses are not yet generating substantial amounts of revenue and are still in the early stages of commercialization. Thus, choosing a good investment is difficult. Moreover, quantum computing is a highly competitive and rapidly evolving field, where new breakthroughs and challenges can emerge at any time.
In this article, we will introduce three public companies that have developed game-changing quantum computing businesses. If investors are looking for hefty returns, they should check these stocks out and look to hold for the long-term.
Game-Changing Quantum Computing Stocks: Baidu (BIDU)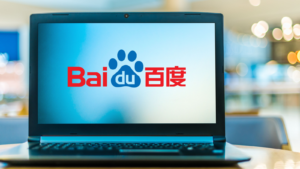 Baidu (NYSE:BIDU) is the largest search engine in China and a global leader in artificial intelligence. It also has a strong presence in quantum computing, with its own quantum software platform called "Qian Shi." Qian Shi provides industrial-level "Quantum as a Service" (QaaS) to users via cloud, offering access to Baidu's 10-qubit superconducting quantum computer and a rich library of quantum applications. Some of the applications include quantum algorithms for novel lithium battery development, protein folding simulations, medical image discrimination and handwritten digits classification.
Last year, Baidu released "Liang Xi," which will offer versatile quantum services through private deployment, cloud services, and hardware access. The Liang Xi platform will be able to integrate with Baidu's Qian Shi as well as other third-party quantum computers.
Baidu's quantum computing advantage lies in its potential to integrate with Baidu's AI cloud business, which can benefit from the speed and power of quantum information processing. In the tech company's second quarter earnings report, management noted Baidu AI Cloud had grown revenues by 5% year-over-year and remained profitable. This arm of the overall business has a number of positive prospects from generative artificial intelligence and quantum computing services will only amplify the capabilities of Baidu AI Cloud.
Baidu's stock price has experienced a volatile few years due to regulatory uncertainties and geopolitical tensions. However, since shares are only trading 12.5 times forward earnings, compared to the five-year historical average of 18 times forward earnings. With its solid fundamentals, diversified revenue streams, and innovative quantum computing initiatives, Baidu is a buy for long-term investors who can tolerate some short-term risks.
Rigetti Computing (RGTI)
Early shareholders in Rigetti Computing (NASDAQ:RGTI) have had a superb 2023. Shares have skyrocketed 170% year-to-date (YTD) with the quantum computing firm's shares shooting up 39% after releasing an impressive second quarter earnings report. However, shares in the young quantum computing company are not without their ups and downs. After all, the stock is only trading at just below $2.00; stocks trading at this low of a value tend to catch a lot of volatile. As an emblematic example, after a wonderful earnings rally, Rigetti's share price has plummeted, leaving month-to-date (MTD) returns down more than 20%.
For those unfamiliar, Rigetti is a vertically integrated pure-play quantum computing firm, which means the company is involved in both designing and manufacturing its multi-chip quantum processors. Rigetti leverages superconducting circuits as qubits, which are fabricated on silicon chips and operate at near-zero temperatures. To bring awareness to its quantum computing technology, Rigetti has formed partnerships with several leading companies and institutions, such as ADIA Lab, Ampere Computing, Deloitte, NASA, and the United States Department of Energy. Rigetti Computing also earlier this year announced a collaboration with Amazon Bracket, a fully managed quantum computing service from Amazon Web Services (AWS), to add support for Rigetti's new 80-qubit processor.
Rigetti Computing's financials remain robust. Last-twelve-months (LTM) revenues are at $14.4 million, above last year's $13 million in revenue, suggesting the company is meaningfully building upon last year's growth. With shares down for the month, investors should highly consider giving Rigetti a chance.
Amazon (AMZN)
Amazon (NASDAQ:AMZN) is the world's largest e-commerce company and one of the most dominant players in cloud computing. It also has a growing interest in quantum computing, which it sees as a strategic opportunity to enhance its cloud offerings and attract more customers. Amazon launched its quantum computing service called Amazon Braket back in 2019, which allows users to access different types of quantum computers from various providers such as Rigetti Computing and IonQ (NASDAQ:IONQ). Amazon Braket also provides a unified development environment, a fully managed notebook service, and a simulator for testing quantum algorithms.
Amazon's quantum computing strategy is different from its rivals such as Google and IBM, which focus on building their own quantum hardware. Based on their strategy, it appears Amazon believes it is more important to provide customers with a wide range of options and tools to experiment with quantum computing, rather than competing in never-ending battle for the top quantum hardware.
Amazon's cloud segment, AWS, has been the main driver of its growth and profitability, with 2022 year-end financials coming in at $80.1 billion in revenue, up 13% year-over-year, and $22.8 billion in operating income, up 23% year-over-year. While Amazon's quantum computing service is still in its early stages, it has the potential to become a significant source of revenue and competitive advantage for the company in the long run. Amazon's stock is up nearly 60% YTD, but it is still a buy for investors who believe in its ability to innovate and dominate in multiple markets.
On the date of publication, Tyrik Torres did not have (either directly or indirectly) any positions in the securities mentioned in this article. The opinions expressed in this article are those of the writer, subject to the InvestorPlace.com Publishing Guidelines.