In the stock market, investors constantly seek opportunities promising substantial investment returns. Amidst this quest for profitable prospects, three companies listed in the article have emerged as prime candidates poised for explosive growth. These companies are rewriting the rules in their respective domains. They are making waves with their visionary approaches and unwavering commitment to innovation. This has led to the rise of stocks to buy for growth.
The first one's strategic partnership with OpenAI has led to groundbreaking advancements in user experiences through AI-driven solutions. The second one has solidified its position as a formidable player in the networking industry, outshining even its formidable competitors. Meanwhile, the third thrives in the volatile semiconductor industry, capitalizing on the rising demand for advanced display technologies and custom photomasks.
The article delves into the key reasons why these companies stand out. It offers investors insights into why they should act now or potentially regret missing out on these exciting investment opportunities. So here are stocks to buy for growth.
Opera (OPRA)
Opera's (NASDAQ:OPRA) forward-thinking approach is exemplified by its collaboration with OpenAI to enhance user experiences and offer cutting-edge solutions.
Specifically, Opera's flagship product, Opera One, is dedicated to reshaping the user experience through AI. This browser is designed to dynamically adapt to users' needs, embedding current AI technologies and leaving room for future advancements. Opera One received overwhelmingly positive feedback, indicating its potential for widespread adoption.
One of Opera's key innovations is integrating Aria's AI service into its browsers. Aria allows users to collaborate with AI while browsing, generating text or code, or answering product queries. Aria is based on Opera's component infrastructure, connected to OpenAI's ChatGPT technology, and is easily scalable. This integration enhances user engagement and provides opportunities for monetization through partnerships with key service providers.
Moreover, Aria is available on desktop and mobile browsers, catering to many users. The positive response from users, including increased time spent, search queries, and page views, indicates the appeal of AI-powered browsing. This makes it one of those stocks to buy for growth.
Opera GX, the company's browser tailored for gamers, has seen steady growth, with a 9% sequential increase in its user base. Opera GX engages gamers and appeals to a predominantly Gen Z demographic, allowing users to personalize their internet experience. Furthermore, Opera GX's continuous innovation includes adding thousands of new modes and live wallpapers and incorporating AI features.
Regarding financial performance, Opera reported its tenth consecutive quarter of over 20% top-line growth. Opera's ability to combine healthy growth with robust profit margins and cash flows has benefited shareholders through stock buybacks and dividends. Finally, the company's strategy focuses on growth in Western markets, with ample room for expansion, especially for products like Opera One and Opera GX.
Extreme Networks (EXTR)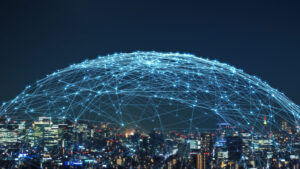 Extreme Networks (NASDAQ:EXTR) has consistently won significant deals, including with Kroger (NYSE:KR), the world's largest grocer, and major cruise lines.
These high-value contracts demonstrate the company's ability to compete effectively against its rivals in hotly contested markets. Extreme Networks has secured its place in the leadership quadrant of Gartner's Magic Quadrant for five consecutive years. In the past year, it surpassed industry giants like Cisco (NASDAQ:CSCO). This recognition highlights the company's expertise and reliability in the eyes of enterprise customers.
Additionally, Extreme Networks has established strong customer relationships with organizations like FedEx (NYSE:FDX) and the Federal Aviation Administration (FAA). It is showcasing its reliability and widespread usage in critical infrastructure. This trust opens doors to more opportunities and reinforces its position in the industry. This helps position it as one of those stocks to buy for growth you should pay attention to.
Additionally, the "One Network, One Cloud, One Extreme" solution offers seamless end-to-end hardware and flexible, high-performance networking managed within a single cloud ecosystem. Therefore, this unique offering sets it apart from competitors and attracts enterprise customers looking for simplicity, quality, and performance.
Furthermore, Extreme Networks is tapping into the growing demand for edge computing, particularly in Europe, where sovereign data is becoming increasingly important. The company's Cloud Edge solution positions it well to capture this emerging market.
Interestingly, Extreme Networks faces tough competition, especially from Juniper (NYSE:JNPR) in the enterprise space. However, the company differentiates itself with its cloud solutions, dynamic campus-grade fabric, and flexible licensing models, setting it apart from competitors and allowing it to win more deals.
Financially, Extreme Networks has demonstrated strong performance with revenue growth, improved gross margins, and doubled free cash flow in fiscal 2023. Therefore, this financial strength positions the company well for future investments and growth initiatives.
Photronics (PLAB)
Photronics (NASDAQ:PLAB) has strategically focused on a high-end product mix, particularly in the integrated circuit segment. This focus has resulted in better average selling prices (ASPs) and revenue growth.
Photronics has established long-term purchase agreements with major customers. These agreements stabilize pricing and ensure consistent throughput, setting them apart from competitors.
Photronics anticipates robust and long-term demand in mainstream and high-end IC manufacturing. Despite some short-term market fluctuations, the company remains optimistic about the industry's outlook, with expectations of market strength in 2024.
Favorably, Photronics benefits from a global presence and a diverse customer base. Their footprint in Asia positions them well to cater to the growing demand for photomasks in this region, especially with the expansion of their Taiwan and China facilities.
Fundamentally, the company has capitalized on the increasing demand for advanced display technologies, particularly Active Matrix Organic Light Emitting Diode (AMOLED) displays used in mobile devices, tablets, laptops, and automotive applications. The growing adoption of AMOLED panels represents a substantial growth opportunity. Photronics may benefit from various industry trends, including the proliferation of AI, data centers, IoT, automotive technologies, and machine learning. These trends drive the need for customized photomasks for diverse IC designs.
Moreover, the company expects additional semiconductor manufacturing capacity to be built globally, which will, in turn, boost the demand for photomasks, capitalizing on this increased demand.
Finally, Photronics has demonstrated consistent financial performance, achieving record revenues and margins despite facing a challenging industry environment. They have consistently improved their profitability year over year and maintained a strong balance sheet with ample cash reserves, providing financial stability and flexibility for future growth investments and weathering economic uncertainties.
On the date of publication, Yiannis Zourmpanos did not hold (either directly or indirectly) any positions in the securities mentioned in this article. The opinions expressed in this article are those of the writer, subject to the InvestorPlace.com Publishing Guidelines.