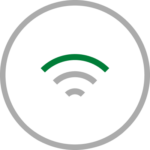 5G Stocks
5G is the fifth-generation standard for cellular networks and was first released in 2019. It marks a key improvement to its predecessor, 4G, by providing lower latency and more bandwidth. The technology has already been heavily commercialized by communication companies such as T-Mobile and Verizon. 5G's successor, 6G, is expected to launch in commercial markets by 2030.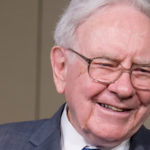 However, he has smaller positions in dozens of other stocks that attract less attention from the media.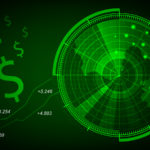 Putting these stocks in your cart is a good idea, as their strong fundamentals allow for plenty of upside over the longer-term.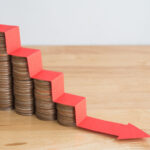 While there are some telecom companies that are doing well, the Portfolio Grader really dings these companies as telecom stocks to sell.
Recent 5G Stocks Articles
The coming year could be a banner one for these seven 5G stocks, as the global rollout of 5G continues in 2024.
With AST SpaceMobile announcing a breakthrough demonstration phone call from a dead zone, hopes run high that ASTS stock can recover.
Recognizing the meme stocks to sell that are thriving solely on speculation will safeguard your portfolio from impulsive trends.
Although this is not a high-risk stock, with such unappealing reward potential, consider it best to skip out on VZ stock.
A bull market is coming and smart investors now now is the time to find the bargain stocks that will benefit most.
Here are three high-yield stocks to buy if you're a cautious investor who believes that inflation is likely to tick higher.
Can VZ stock investors snatch victory from the jaws of defeat in 2023? It's possible as Verizon recovers from a toxic-lead news scandal.
Turn a humble $500 into gold with top stocks to buy at this time potentially embracing the long game of investing
Find out the top picks for undervalued metaverse stocks and maximize your investment returns. Discover the hidden gems today!
As the digital era transforms, fifth-generation (5G) wireless technology emerges as the linchpin of tomorrow's connectivity. That represents a colossal shift. It promises to revolutionize...
Verizon might tempt income-seeking investors with a high dividend yield, but be careful as VZ stock is vulnerable to a potential drawdown.
Beyond traditional technology stocks we have these communication stocks to buy, each of which helps to drive modern communications.
Must-buy 5G stocks benefit from tremendous growth projections across the market for the coming decade and beyond.
Although anticipation runs hot for Apple's upcoming new product event, AAPL stands at a crossroads amid rising consumer pressures.
Don't sleep on these 3 best space stocks to buy since they will mint millionaires after the long term growth and returns.
With T-Mobile announcing about a 7% reduction in its total workforce amid economic challenges, TMUS stock faces a crossroads.
The article lists seven industry giants that offer products and services that have become integral to our daily lives.
Verizon VZ stock may seem enticing because of its dividend, but the truth is that the dividend won't compensate for this stock.
These three dow stocks have some bumps ahead, but investors with a long-term view can capitalize on the value they offer.