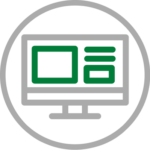 Media Stocks
Media is a form of mass communication in which news, information, video, or music is disseminated to the public. Companies like Paramount and Fox have generated billions of dollars in revenue by providing interesting and insightful content to a global audience. These companies seek to produce content that will keep their audiences coming back for more.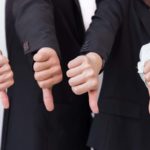 If you own any of these seven strong sell stocks, consider now the perfect time to take the money and run.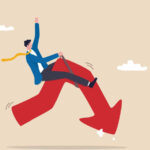 Alphabet (NASDAQ:GOOG) stock looks better and better. Remember, the company is not just about Google's search services; it's a major player in quantum computing too....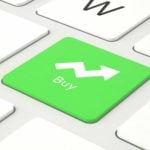 Early-stage stock investing is tricky, but these seven companies present compelling upside potential alongside viable fundamentals
Recent Media Stocks Articles
In the world of mega-cap technology stocks, Alphabet and GOOG stock still look like a great long-term bet right now.
AMC stock is advancing 2% after Taylor Swift announced that her documentary/concert film would be released globally. 
GOOG stock has pulled back in recent trading days, but that's not necessarily a sign that it's time to jump ship.
Once the Hollywood strikes are settled, Paramount Global could be a takeover target if Shari Redstone can be persuaded to sell.
AMC stock continues to captivate investors despite its financial challenges. A credit event could end that story for good.
As the U.S. stock market kicks off the year on a positive note, it's crucial to identify which stocks to avoid.
Yet just as quickly, it made a U-turn and more than doubled again over the next 18 months.
With media mogul Rupert Murdoch stepping down as Fox Chairman, FOX stock and FOXA stock are bouncing higher on the possible inflection point.
Recent reports highlighting sky-high failure to deliver numbers for AMC stock have some investors looking at naked short selling.
While there are some telecom companies that are doing well, the Portfolio Grader really dings these companies as telecom stocks to sell.
Thanks to big progress in the tech giant's AI endeavors, GOOG stock has been on a tear. Let's find out if it can continue.
Investors would do well to avoid these meme stocks as they move nearer to a crash in the third quarter.
Controversial stocks are the market's newsmakers, and these stocks generate controversy in spades - but which are worth buying?
As we step into the second half of September, it's time for investors to embark on their modern-day gold rush with these must-have blue-chip stocks.
Navigate the volatile penny stocks to sell realm, as you effectively separate the gems from the dust at this time
If the cost of living crisis has you thinking of what future generations will face 20 years from now, it's probably time to look for...
AMC Entertainment stock is on the move Tuesday as CEO Adam Aron continues to poll his followers online for product name ideas!