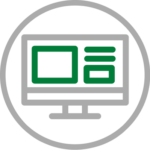 Media Stocks
Media is a form of mass communication in which news, information, video, or music is disseminated to the public. Companies like Paramount and Fox have generated billions of dollars in revenue by providing interesting and insightful content to a global audience. These companies seek to produce content that will keep their audiences coming back for more.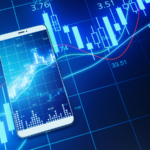 These companies have announced massive layoffs as they struggle in a difficult operating environment. They're important stocks to watch.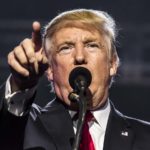 These Trump stocks offer immense upside potential in line with Donald Trump's bid to ascend the White House throne again.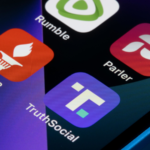 Elon Musk reinstated Donald Trump's Twitter account, and Trump has snubbed him. But no action from Trump can save DWAC stock or Truth Social.
Recent Media Stocks Articles
Despite stocks' generally positive outlook, there are still many overvalued stocks to sell at this point. Here are seven of them.
Here are seven heavily shorted penny stocks that can potentially witness a sharp reversal rally in the foreseeable future.
Now that we're getting an idea of what the market holds for us this year, we can make a fair estimate of F-rated stocks to sell this month.
BlackRock disclosed a 14.57 million share stake in FUBO stock as of Dec. 31, signifying that it purchased 1.1 million shares in Q4.
Snap (SNAP) stock is on the move Wednesday as investors react to the company's earnings report for the fourth quarter of 2022.
Is kid-friendly streaming content just child's play? Actually, it's a huge opportunity for risk-tolerant GNUS stock investors in 2023.
AMC Entertainment (AMC) stock is moving on Monday after the theater company revealed the details of its next shareholder meeting.
BZFD stock is accelerating higher following the company's announcement that it will employ OpenAI's API to create content.
Incoming CEO Chris Cocks hopes to turn around the toy maker's fortunes with digital content and licensing deals. HAS stock fell 6% overnight.
Buzzfeed (BZFD) stock is rising on Friday with heavy trading following reports that the company will use AI to generate content.
News Corporation (NWSA) stock is in the news Wednesday after a merger plan between it and Fox Corporation (FOXA,FOX) was terminated.
Grom Social Enterprises (GROM) stock is falling on Wednesday after the company revealed details of a $3 million private placement.
GROM stock is trading higher on an apparent short squeeze. Short interest tallied in at 59.21% as of Dec. 30.
Media investors will have to keep living with uncertainty as Elon Musk's Twitter reign continues and advertisers flee the site.