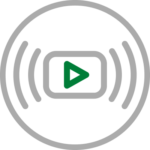 Streaming Stocks
Streaming consists of providing video or audio content immediately to a customer through a server or platform. The customer does not have to download the content and can view it through a phone, computer, television, or other devices. Streaming has quickly emerged as a viable competitor to traditional linear television (LTV) and has been led by industry giants like Netflix and Disney.
What are the best tech stocks to sell right now? Frankly, most of them are looking like losers for the foreseeable future.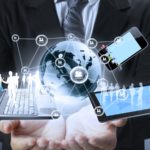 The current market downturn has exposed many technology companies that have not been able to live up to the hype surrounding them. It has also brought lower the shares of many technology companies that thrived during the pandemic when the entire world was forced online.
Recent Streaming Stocks Articles
Despite stocks' generally positive outlook, there are still many overvalued stocks to sell at this point. Here are seven of them.
Now that we're getting an idea of what the market holds for us this year, we can make a fair estimate of F-rated stocks to sell this month.
BlackRock disclosed a 14.57 million share stake in FUBO stock as of Dec. 31, signifying that it purchased 1.1 million shares in Q4.
Is kid-friendly streaming content just child's play? Actually, it's a huge opportunity for risk-tolerant GNUS stock investors in 2023.
Spotify layoffs are affecting roughly 6% of its employees. Consumption of the company's content has slumped in recent years.
Tesla, Netflix and Bitcoin are the hot stocks for tomorrow. All of them have been active lately, while Netflix reports earnings.
ROKU stock traders are anxious today as a group of analysts voice their concerns about Roku's ability to generate advertising revenue.
Wall Street sees gains ahead for these under the radar growth stocks that have fallen on hard times coming out of the global pandemic.
Warner Bros Discovery (WBD) stock is on the rise Wednesday after several analysts praised the company following its merger last year.
These worst stocks to buy in a bear market, are struggling under the pressure exerted by the current economic climate.
Members of Congress continue to actively trade stocks. And the latest data on those trades reveals that many managed to outperform the market in 2022.
Former Amazon (AMZN) CEO  Jeff Bezos will return to the role after AMZN stock plunged last year, according to a forecaster.  
Investors will likely face a "stock pickers'" market this year, making the use of top investment strategies very important.