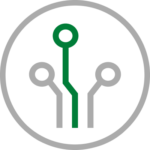 Technology Stocks
Technology has changed the world for the better and consists of using scientific and technical knowledge to create improvements and efficiencies in products or services. People interact with technology every day, such as by sending a text on an Apple iPhone or by taking a ride in a Toyota Corolla. As one of the largest sectors in the world, technology helps create innovative and useful inventions for the betterment of society.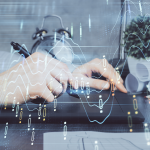 Those who can stomach continued volatility may want to start placing bets on the best tech stocks to buy now.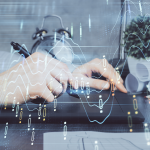 Tech stocks are the best way to invest in the future of technology. In this article, we will discuss three top tech stocks to buy now.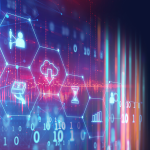 These cheap tech stocks could offer outsized returns for short-term and long-term investors who acquire shares now.
Recent Technology Stocks Articles
Fundamental analysis makes these three undervalued biotech stocks to buy plus they have other catalysts that make them compelling.
The best stocks to buy for AI-driven growth are top-notch names that the Street has not yet or just recently started to embrace.
Cybersecurity continues to be a fast-growing sector wbich makes this a time to find the best cybersecurity stocks to hold forever
Watch out for these safe retirement stocks if you are planning to build a retirement portfolio and sleep like a baby.
Investing for retirement? Here are the best stocks to buy that will ensure steady growth over the long-term.
A member of Nvidia's Board of Directors recently offloaded some shares. Here's why this isn't impacting NVDA stock and isn't likely to.
Here are three AI stocks that are certainly worth a look from investors looking for the next 10-bagger over the next decade.
Some of the top AI stocks to buy have seen explosive gains in the last week or two. So let's look at a few stocks to buy on the dip.
CrowdStrike (CRWD) stock is on the move Thursday after announcing a new partnership with cloud commerce marketplace Pax8.
These top energy stocks for high returns have tremendous growth potential in the coming years due to industry tailwinds.
C3.ai (AI) stock is falling on Thursday following the release of the AI company's earnings report for its fiscal fourth quarter of 2023.
AI could create a potential $1.81 trillion opportunity by 2030. That's great news for these top tech stocks benefiting from Nvidia growth.
QuantaSing (QSG) stock is on the rise Thursday following the release of the company's earnings report for fiscal Q3 2023!
These undervalued tech stocks hold the potential for substantial returns as they awaken investor interest in the coming months and years.
Although enthusiasm for Nvidia rings high, some market observers have begun questioning the valuation of NVDA stock.
Investors in T Stamp and IDAI stock are jumping at the opportunity to buy shares as the company announces another patent approval.
One of Advanced Micro Devices' (AMD) executives recently offloaded 25,000 shares. Here's why this isn't impacting AMD stock too much.
Remark (MARK) stock is moving on Wednesday with investors learning about a contract with the Rio De Janeiro police department.