Last week I wrote about the tech stocks to avoid, so it only makes sense that week I should tell you about seven tip-top tech stocks that are still tearing up the track — Visa (V), Adobe Systems (ADBE), Nvidia (NVDA), Palo Alto Networks (PANW), Juniper Networks (JNPR), Global Payments (GPN) and Integrated Device Technology (IDTI).
These are the hot companies in one of the hottest sectors, and they're more than just fashionable. They are the big dogs in their sectors, even if they aren't all household names. But the fast growth of the smaller players will get them noticed by the big tech firms as well.
That's a good thing, because the one thing we know about Silicon Valley is companies are constantly being bought out to become a division of one the big tech firms. And many of these firms operate in sectors that have been very busy in the M&A world this year.
But regardless of a buyout at a big premium or not, these companies have been going gangbusters, and that won't stop anytime soon.
For example, the average year-to-date return on these seven stocks is 41%. The average YTD for the S&P 500 is 1%. Even the NASDAQ is only up 7%.
Add these to your wish list and gobble up some profits over the holidays.
Tech Stocks: Visa (V)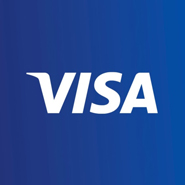 Visa (V) has been around forever. For an older generation it was simply a credit card company. But V stock has become a lot more than that.
Today, Visa is a "payment technology company." Its business is about moving money digitally around the world and filling the gap between a store in Hoboken, New Jersey and a customer in Hyderabad, India.
Visa has been very good at understanding that as emerging economies grow, so does the disposable income of its population. And given the challenges of the financial systems in the developing world, having a cash card and being able to use plastic as cash is a growing trend.
In the developed world, we take debit and credit cards for granted. In less industrialized nations, this is a new thing — especially debit cards.
Mobile services will be the next step of this process, whereby people will be able to bank and buy and sell from their phones.
The story of V stock isn't about gaining market share in mature markets from its competitors, it's about building new markets as the global middle class expands.
Tech Stocks: Adobe Systems (ADBE)


Adobe Systems (ADBE) is one of the forefathers of digital media companies. It's kind of the Microsoft (MSFT) of software for designers, photographers and artists. But as the Internet has become such a large part of every generation's reality, ADBE products have found a much broader audience.
There are very few businesses today that don't have some sort of ADBE product in their stable. For some, that's site-enhancing products like FlashPlayer, AIR or Shockwave. Others use document products like PDFs and Reader. And graphic tools like PhotoShop have soared in popularity.
What's more, ADBE is also one of the 3D printing (aka rapid prototyping) sectors top programs. You build a design in ADBE software and then send it to the printer for printing.
Last week, two of the stocks to avoid were 3D printing companies. That's because the printers aren't the important aspect — rather, it's the software to build the printed objects. ADBE stock has benefited from that distinction.
And now Adobe has moved all its great products into the cloud and offers bundles of products for clients. ADBE has kept up with the times and has continued to build excellent products that remain standard setters in their various sectors.
Tech Stocks: Nvidia (NVDA)


Nvidia (NVDA) makes advanced graphics processing units (GPUs). These are the boards in your computers that translate code into images. And while there are a number of firms that make basic GPUs, NVDA is the top player for people, universities and companies that want serious GPUs.
NCDA has built its entire business on its ability to see the future — not only building the next generation products but also identifying the sectors that are at the technological tipping point for its vanguard systems.
Think of the massive new market in big data, or the visual rendering of genes and drugs and their interactions. Think 3D printing. This type of next-generation rendering is helping engineers find organic materials that can convert light into energy to build new, highly efficient solar panels.
Nvidia is the first choice for virtually all the leading scientific research organizations in the world. And this work has a direct impact on the kind of quality products it delivers to the marketplace. NVDA stock has reaped the benefits of that quality.
And one sector that's been getting a lot of press in recently is the next generation of automobiles, including autonomous cars. Cars are becoming supercomputers on wheels, and NVDA is highly instrumental in making it happen.
NVDA stock is up 55% this year, and it's just getting started.
Tech Stocks: Palo Alto Networks (PANW)


Palo Alto Networks (PANW) is in one of the hottest sectors in tech right now: cybersecurity. Actually, it's going to be one of the hottest sectors in tech for some time to come.
According to the Identity Theft Resource Center, there have been approximately 670 data breaches so far this year, and the average cost of a data breach is up 23% in the past two years.
MSFT has spent $1 billion in the past year beefing up its internal security. PANW works with both big and small tech firms to keep their data secure and files uncorrupted.
This is a highly competitive space, where one day you're on top and the next day you're looking up to see firms taking your business. Part of staying on top is maintaining the highest level of security and the newest threat protocols, and part of it is being able to implement them rapidly for your clients.
PANW is doing a very good job, apparently. It has grown its customer base 35% in 2015.
This is a volatile sector, and stocks move on the fortunes of others as well as their own, so if you decide to take a ride on PANW don't expect it to be tranquil.
Tech Stocks to Buy: Juniper Networks (JNPR)

Juniper Networks (JNPR) is one of the top networking companies in business today. And this is a good time to be a networking company, especially one that is a relatively young up-and-comer.
Networking companies are starting a consolidation phase now, with strategic partnerships like Cisco (CSCO) and Ericsson (ERIC), and acquisitions like Nokia (NOK) and Alcatel-Lucent (ALU). The big companies are looking for complimentary businesses that will add value and volume to their books.
The challenge is, the market has a large number of players that have carved out niches and garnered and number of solid contracts. That makes growth difficult once the market begins to mature.
This was a problem with JNPR last year. But the company has come back in 2015 and its big Q3 and the ensuing upgrades at brokerages saw JNPR stock rise 25% in October.
In the short term, this is bullish for JNPR stock, and will help get it into 2016. But the big bet is that some big firm will step in and buy the company at a juicy premium. Its recent earnings report may be why ERIC decided to work with CSCO instead of buy JNPR at this point.
Regardless, JNPR is a prime takeover target — and until then, it's doing quite well on its own.
Tech Stocks: Global Payments (GPN)

Global Payments (GPN) is in the same sector of the global tech market as V stock. It's all about global payment technology, and GPN is one of the leaders in this sector.
Growth has been very strong in 2015 — GPN stock is up 78% year-to-date — and it's sitting at 52-week highs.
Part of the reason for this increased popularity is GPN's efforts to build out its presence in Europe. The EU is looking to lower fees that companies like GPN charge merchants for their services. While this may seem like a bad thing, it actually means more merchants will adopt new payment technologies, so what a company like GPN may lose on each transaction, it gains in transaction volume.
GPN is growing both in the North America and in most of the other 25 countries it has operations in. It processed more than $7.2 billion in transactions at more than 2 million merchant partners in almost 100 currencies last year.
GPN stock is certainly doing well. And its $9 billion market cap makes it a juicy acquisition for a big player like Visa or a well-funded up-and-comer like PayPal (PYPL). Either way, GPN is on its way.
Tech Stocks: Integrated Device Technology (IDTI)

Integrated Device Technology (IDTI) supplies the semiconductors and other hardware that helps computers — actually, most smart devices — communicate with one another over wireless and hard wired networks. These products are used to build the equipment for sectors such as 4G infrastructure, network communications, cloud data centers and power management for computing and mobile devices.
About 85% of its components are in data centers and high-performance computing (like big data and cloud-based systems) and communications infrastructure. These are both major areas of growth in the years ahead.
What's more, 78% of its sales were to Asia in the last quarter. Although the broad economies of China and India are slowing, industries are transitioning from older technologies to newer ones to better compete. IDTI chips are also used for power management in emerging markets. Also, since production of most of the world's servers and computers and mobile devices are built in Asia, it's not surprise that IDTI would have such a large footprint there.
This niche player is also a very attractive to buyout target as well for bigger chip companies looking to buy some growth.
Louis Navellier is a renowned growth investor. He is the editor of five investing newsletters: Blue Chip Growth, Emerging Growth, Ultimate Growth, Family Trust and Platinum Growth. His most popular service, Blue Chip Growth, has a track record of beating the market 3:1 over the last 14 years. He uses a combination of quantitative and fundamental analysis to identify market-beating stocks. Mr. Navellier has made his proven formula accessible to investors via his free, online stock rating tool,PortfolioGrader.com. Louis Navellier may hold some of the aforementioned securities in one or more of his newsletters.
More From InvestorPlace