Corporate debt — it's totally out of control, and like with regular Americans when it comes to personal debt, U.S. companies will have difficulties digging out from under this record level of maturing debt.
Standard & Poor's Ratings Direct recently studied this and found that $4.1 trillion in U.S. corporate debt is due to mature by 2020. Further, American companies account for 43% of the maturing global debt.
Is it manageable? The experts say yes but there are risks.
"A range of macroeconomic factors will make it more difficult for lower-rated companies to tap the debt capital markets in order to refinance their debt obligations," Moody's Vice President and Senior Analyst Tiina Siilaberg said recently.
The maturing debt problem suggests it's time for American corporations to slim down and get their debt under control. However, investors need not wait for this to happen. There are approximately 12 large caps with absolutely no long-term debt.
Three of them are stocks to buy if you're truly concerned about the levels of corporate debt in this country.
Debt-Free Stocks to Buy — Monster Beverage Corporation (MNST)


The last time Monster Beverage Corporation (MNST) had any long-term debt, Nixon was in the White House.
Just kidding, but it does have an enviable balance sheet, with about $2.9 billion in cash, cash equivalents and short-term investments in treasury bills. About $700 million of that is for its purchase of American Fruits and Flavors, its formerly external flavor supplier, which secures the intellectual property for its energy drinks and, more importantly, increases its attractiveness to its bigger competitors.
After securing its future for $700 million, it still has $2.2 billion either sitting in the bank or earning a small amount of interest. To put this cash to better use, in February it announced a new $1.75 billion share repurchase program in addition to the $250 million remaining on its previous $500 million program.
Normally I'm not a big fan of share repurchases because companies generally do a terrible job buying back their own stock. But given its strength as an independent energy drink maker — The Coca-Cola Co (KO) does own 17% — it's hard to imagine it making a big acquisition of another beverage company.
AFF was an exception to the rule.
With M&A effectively out of the picture and no debt to pay down, its only other option aside from buybacks is to start paying a dividend. With operating income generally growing by 15% to 20% annually, its days as a growth company haven't come to an end just yet.
Coke is the obvious business to acquire MNST at some point in the future, so it's unlikely that a bidding war would emerge for the company although you never know until you try.
Until management does look for a buyer, a dividend would be a nice gesture. On the other hand, knowing it's going to be taken out at some point, the tax-free nature of share repurchases makes an awful lot of sense in this example.
No debt. No worries.
Debt-Free Stocks to Buy — Ulta Salon, Cosmetics & Fragrance, Inc. (ULTA)


Ulta Salon, Cosmetics & Fragrance, Inc. (ULTA) is a company I've admired for some time. But it wasn't always this way.
Back in 2011, I recommended to investors that they go with Sally Beauty Holdings, Inc. (SBH) over ULTA because SBH had a more sustainable business model. Two years later I completely changed my tune.
What happened to switch my view? Nothing really.
The big problem, I thought to myself in 2013, was that ULTA stock was all over the place. One minute it was up and the next minute it was down. Over a two-year period, I counted no less than eight declines of 10% or more. Volatility like that will break even the most seasoned of investors.
But for those who could look beyond its volatility and work with and not against those 10% declines, the future would be bright indeed. Since June 20, 2013, when I made my positive recommendation on ULTA stock, it's up more than 100%, compared to 8.6% for SBH and 26.7% for the SPDR S&P 500 ETF (SPY).
And why not? It has got a flawless balance sheet with year-over-year comps that are growing by double digits. Its Q3 report saw e-commerce sales grow by 56.3% to $46.2 million, adding 190 basis points to the company's comparable sales increase of 12.8% in the quarter.
In 2013, CNBC contributor Herb Greenberg had a problem with e-commerce because of the razor-thin margins. I thought differently. "To keep profits moving in the right direction, it has to have an e-commerce platform," I said at the time. "No ifs, and's, or buts."
E-commerce revenues broached $200 million in fiscal 2015.
What's not to like?
Debt-Free Stocks to Buy — Facebook Inc (FB)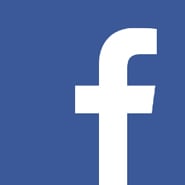 While I'm tempted to go with Intuitive Surgical, Inc. (ISRG) because it has got a great product that's changed how surgery is performed, I couldn't very well leave Facebook Inc (FB) off the list given I've written not one, but two positive stories about FB stock in the last month.
What can I say? I like Facebook.
I can remember a good friend asking me prior to the Facebook IPO in 2012 if he should buy its stock once it started trading; he asked me the same thing about Alphabet Inc (GOOG, GOOGL). When Google went public I simply shrugged my shoulders and said, "I don't know anything about online advertising or SEO but they do make money." Not exactly a strong endorsement. Needless to say, he didn't buy.
So, when he asked me about Facebook I was hell bent on being more emphatic in my answer. I told him that IPOs often trade below their issue price within 12-24 months of going public. For a second time, my opinion included the caveat that it made good money. Again, my friend didn't buy, but at least this time, it did what I said it could do and dropped below $38.
Today, he's not likely to ask me if he should buy either stock, and I'm left touting the earnings quality of Facebook. In a nutshell, it generated $6.1 billion in free cash flow in 2015. It's no coincidence, then, that it doesn't have any long-term debt — or debt of any kind, for that matter.
As of this writing, Will Ashworth did not hold a position in any of the aforementioned securities.