The stock market can be a difficult place even in good times. So finding the best cheap stocks to buy now is even more challenging for investors, given the uncertainty around the world.
China is slowing down, Europe is talking about a "Brexit" this summer and the U.S. Federal Reserve can't seem to make up its mind on interest rates.
But if you're an active trader who's interested in cheap stocks that have breakout potential, the good news is there are plenty of options out there thanks to recent volatility. Many big-name companies have sold off and are trading for what may be bargain prices.
Of course, only time will tell whether these companies are true bargains or simply value traps that are doomed for further declines.
When I'm looking for the best cheap stocks to buy now, I don't just screen for low share price. I also look for momentum and outperformance that could hint at a turnaround in sentiment or a tailwind of big buying demand. And right now, there are nine stocks under $9.99 as of this writing that make the cut.
Here are the companies that I consider the best cheap stocks to buy now:
Best Cheap Stocks to Buy Now: JCPenney (JCP)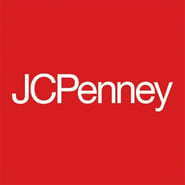 Industry: Retail
Share Price (as of 4/19): ~$9.70
YTD Performance: +46% vs. 2% for the S&P 500
Yes, after wandering in the wilderness for the better part of five years, J C Penney Company Inc (NYSE:JCP) is once again an investment to watch as one of the best cheap stocks to buy now.
We all know the stupidity of Ron Johnson, the former Apple Inc. (NASDAQ:AAPL) exec who blew up sales at JCP in every sense of the word. Johnson decided to do away with promotions and in turn alienated the vast majority of shoppers who frequented Penney's.
But lo and behold, JCP saw revenue increase in the all-important fourth quarter compared with the last year — and in fact, has seen positive revenue growth for seven out of the past eight quarters! In fact, the retailer is on pace to return to profitability this fiscal year thanks to fighting its way back from the brink.
There's still plenty of pain for a brick-and-mortar retailer in an e-commerce world, but JCP has made deep cuts in recent years and has found a way to "right-size" itself in the wake of the miserable leadership of Ron Johnson a few years back. Shares have spiked lately on optimism, but a recent rollback could be a big buying opportunity in JCP.
Best Cheap Stocks to Buy Now: Harmony Gold (HMY)


Industry: Gold mining
Share Price (as of 4/19): ~$3.60
YTD Performance: +290%
Harmony Gold Mining Co. (ADR) (NYSE:HMY) is a junior miner that has been on a tear lately, up almost four-fold in 2016 and up almost six-fold from its 52-week low around 50 cents back in November.
Gold miners fell dramatically back in late 2015, giving up much more ground that gold bullion itself as pressures kept commodity prices low. But Harmony is back to being profitable and has a much better balance sheet than other junior miners with some $36 billion in assets (counting its gold reserves, of course) over just $3.3 billion in total debt.
Investors have realized that this company isn't going away, and shares have skyrocketed as a result. The sentiment remains strong in Harmony, and there still is time to make a bit of money on this trade for those who aren't afraid of junior gold miners right now.
It's risky after this run, but HMY remains one of the best cheap stocks to buy now.
Best Cheap Stocks to Buy Now: Gerdau (GGB)


Industry: Steel
Share Price (as of 4/19): ~$2.20
YTD Performance: +85%
Another battered metals play is steel producer Gerdau SA (ADR) (NYSE:GGB), a Brazilian company that had been obliterated with the rest of the companies in this emerging market. The reasons why are pretty straightforward: a massive government corruption investigation and is on course for a recession that many economists are calling the worst Brazil has seen in roughly a century.
However, while GGB stock crashed more than 90% from early 2011 through January of this year, things have stabilized as investors have realized that so much negativity has already been priced in.
Sure, global steel demand is weak and commodity pricing in general is soft. But Gerdau still is one of the biggest steel producers in the world, and actually is expected to post full-year FY2017 profits of 19 cents per share — up big-time from 5 cents a share predicted in FY2016.
The numbers seem to indicate that while Brazil is indeed troubled, GGB may have been oversold and is one of the best cheap stocks to buy now.
Best Cheap Stocks to Buy Now: Groupon (GRPN)


Industry: Internet Retail
Share Price (as of 4/19): ~$4.55
YTD Performance: +48%
I called out Groupon Inc (NASDAQ:GRPN) in March as one of the best cheap stocks to buy, in part because of buyout interest. I'm putting GRPN back on this list because I still feel the same way.
Alibaba Group Holding Ltd (NYSE:BABA) disclosed a modest stake in the digital deal and e-commerce company, and things still seem to be moving toward a deeper partnership. But Alibaba's 5.6% stake isn't the only reason to believe in GRPN stock right now.
Fourth-quarter earnings reported in February were a smash hit, sparking a significant rally in shares. Specifically, Groupon showed strong North American billings, up 11% year-over-year, which should give hope to investors in regards to the Q1 report that is scheduled for June. Furthermore, its Groupon Goods segment — that is, e-commerce operations, instead of just the sale of deals and coupons — was up 17% in North America in fiscal 2015 over 2014, for almost $1.3 billion in total sales.
GRPN stock still trades for a slight discount to projected fiscal 2016 sales. This cheap stock is pretty attractive here, then, considering it operates at a profit and has almost zero debt.
Best Cheap Stocks to Buy Now: Tronox (TROX)


Industry: Chemicals
Share Price (as of 4/19): ~$6.90
YTD Performance: +75%
Tronox Ltd (NYSE:TROX) is a specialty chemicals company that primarily deals in titanium dioxide — a pigment used to make that vivid white you see on cars, appliances, furniture and countless other products. It's not a sexy business, and the slowdown in global manufacturing and China demand has caused plenty of pressure on TROX stock in the last few years.
However, in early 2015, Tronox announced an ambitious $1.6 billion agreement to purchase Alkali Chemicals from much bigger diversified chemicals company FMC Corp (NYSE:FMC). Considering Tronox was only valued at $1.5 billion or so at the time, that's a huge deal — and many were afraid that TROX bit off more than it could chew. While Tronox did cut its dividend from 25 cents to 4.5 cents quarterly (still a 3% yield) to free up cash, Q1 earnings seemed to indicate that synergies are paying off.
There are a lot of "ifs" here for an unprofitable chemicals company that just took on a massive acquisition. But if you're looking for a turnaround play with big payoff potential, this paint pigment company may be it.
Best Cheap Stocks to Buy Now: Pier 1 Imports (PIR)


Industry: Specialty Retail
Share Price (as of 4/19): ~$7
YTD Performance: +37%
Home décor retailer Pier 1 Imports, Inc. (NYSE:PIR) has struggled since peaking in 2013. However, the company has battled back lately on hopes of a brighter 2016.
Yes, Pier 1 just reported disappointing guidance in April. But shares have roughly doubled since their recent 52-week low thanks to longer-term optimism on a turnaround for this company. Pier 1 is closing locations to "optimize" its footprint, closing 100 stores as part of a 2015 reorganization plan, and investing in e-commerce to keep up with the competition.
So while earnings should slump in 2016, early projections for fiscal 2017 could show profits that more than double and EPS that are the highest since 2014.
There are always risks with retail plays, given the fickle nature of consumers and the problems overall for brick-and-mortar merchants. But a lot of the negativity is priced into this cheap stock right now, making it a nice turnaround play for aggressive traders.
Best Cheap Stocks to Buy Now: Cliffs Natural Resources (CLF)


Industry: Iron and Steel
Share Price (as of 4/19): ~$4.60
YTD Performance: +200%
Lots of investors misunderstand Cliffs Natural Resources Inc (NYSE:CLF).
For starters, while commonly referred to as a coal stock, Cliffs no longer plays in the coal business, with the company selling off its last coal mines in 2015. Instead, Cliffs is an iron and steel stock.
Of course, the steel business has been demolished almost as much as King Coal has been. But a huge difference is that many analysts expect the days of coal energy to be over forever as the world moves to cleaner sources of electricity — while steel prices and steel demand will always have a place in the global economy.
Cliffs undoubtedly was in a bad way over the last few years, with shares plummeting from about $100 in mid-2011 to a low of just about $1 a few months ago. But investors, while not expecting a return to those levels, have started thinking that the worst is over. That is most clearly illustrated by the fact that Cliffs actually saw its net debt outstanding decline in Q4. Debt troubles and bankruptcy fears have been acute for CLF stock, but this development is encouraging.
It's not out of the woods yet. But before you write off Cliffs, take a look at the numbers — and the big outperformance year-to-date.
Best Cheap Stocks to Buy Now: Bill Barrett Corporation (BBG)


Industry: Oil Exploration
Share Price (as of 4/19): ~$7.70
YTD Performance: +95%
Keeping with the theme of battered and possibly misunderstood commodity stocks, Bill Barrett Corporation (NYSE:BBG) is worth a look, too.
Oil exploration companies have been left for dead, and BBG is part of that group. Long-term declines include a five-year flop of more than 80% even after a big run lately. That's because Bill Barrett has seen revenue pretty much fall into a tailspin — from $700 million in fiscal 2012 to just $200 million last year — and earnings were nonexistent even before the current pain in oil prices.
But lo and behold, last quarter BBG stock reported a surprise profit — 7 cents a share on expectations of a 4-cent loss. Expectations are for yet another unprofitable year, yes, but cash on hand has actually been growing in recent quarters and long-term debt is down from over $1.1 billion in 2012 to $800 million as of last quarter as the company fights to improve its financials.
There's a lot of risk here, of course. But like Cliffs, investors have been bidding up Bill Barrett on the idea that things are improving and negativity is overdone. There could be more to this snap-back for those bold investors willing to bet on this troubled company getting it together in 2016.
Best Cheap Stocks to Buy Now: TransEnterix (TRXC)


Industry: Medical Devices
Share Price (as of 4/19): ~$4.80
YTD Performance: +93%
TransEnterix Inc (NYSEMKT:TRXC) is a robotic surgery company that is generating a lot of buzz. Not only is its SurgiBot making waves for its technological sophistication, but investors are salivating at the prospect of getting in on another Intuitive Surgical, Inc. (NASDAQ:ISRG) — but doing so on the ground floor.
For those unfamiliar, Intuitive Surgical has helped pioneer non-invasive procedures with its da Vinci Surgical System, allowing doctors to make tiny incisions and use robotic arms to perform operations inside patients to minimize trauma, reduce the risk of infections and speed up recovery times. Shares of ISRG have soared from a split-adjusted $12 or so in 2003 to more than $600 at current writing — a mind-blowing 50x return!
There are a lot of hurdles for TransEnterix to get there, of course, including FDA clearance to begin marketing its SurgiBot in the U.S. and operations that are currently unprofitable. But if you're looking for the next potential breakout healthcare play, TRXC could be it.
At least, investors seem to think so given the big pop lately for shares.
EDITOR'S NOTE: The FDA has rejected TransEnterix's application for SurgiBot, causing shares to plunge significantly after the time of this writing. The company is reviewing the FDA's communication, but investors should know that this changes the outlook on TRXC considerably, as the commercial launch of the product will, at the very least, be delayed.
Jeff Reeves is the editor of InvestorPlace.com and the author of The Frugal Investor's Guide to Finding Great Stocks. Write him at editor@investorplace.com or follow him on Twitter via @JeffReevesIP. As of this writing, he did not hold a position in any of the aforementioned securities.