When Donald Trump ended up defeating Hillary Clinton earlier this month in their bid for the U.S. presidency, it wasn't just voters who were thrown for a loop — investors were a bit shocked too. Most were counting on seeing more of what Obamacare had done for (or to) healthcare stocks, and in that Clinton also vowed to take aim at specialty pharmaceuticals, it was pretty clear which were the best healthcare stocks to buy and which were the best healthcare stocks to avoid.
Trump's victory forced everyone to rethink what the future of healthcare was going to look like, and which stocks would win or lose with his proposed changes to the nation's healthcare system.
Now that the dust has settled though, investors can safely assess the fallout from the election surprise, and make sound buy/sell decisions.
To help get you started, here's a look at the market's top 10 healthcare stocks to buy headed into 2017. As a note, some of these were going to be strong regardless of who took up residency in the White House. Meanwhile, a few others are looking juicy at their current prices simply because the sellers overshot.
The Best Healthcare Stocks to Buy for 2017: Gilead Sciences (GILD)


Calling a spade a spade, Gilead Sciences, Inc. (NASDAQ:GILD) has been tough to own for more than a year now. GILD shares are off 40% since the middle of 2015, mostly on the heels of concerns that its once-ballyhooed hepatitis C drugs were simply priced at unsustainably high levels. That, and the fact that competition stepped up their game after Gilead proved there was a premium market.
There are limits, however, and with GILD shares valued at a trailing P/E of 6.8, this stock may already be at its lower boundary, and then some.
Jefferies analyst Brian Abrahams shares the same thesis. He recently upgraded Gilead from a "Hold" to a "Buy," explaining:
"While competitor ViiV's dual regimen remains worth watching, believe the Street may at this point be overreacting to its potential threat. HCV is tracking below consensus expectations NT, but even if we were to make dramatic (40%) cuts to our already-lowered go-forward Harvoni numbers, our DCF-based valuation would still be above where shares are currently trading (<7x P/E) — indicating the stock is already pricing in a highly bearish scenario for the franchise."
The Best Healthcare Stocks to Buy for 2017: UnitedHealth Group (UNH)


To be fair, while UnitedHealth Group Inc (NYSE:UNH) is more than deserving to be on a list of healthcare stocks to buy for 2017, it might not be one you'd want to step into right away.
UNH shares had advanced for most of 2016 in the wake of news that it was scaling out of the mostly-unprofitable Obamacare markets, but the stock was downright catapulted when Donald Trump won.
See, Trump's plan is to repeal and replace Obamacare with something better.
It remains to be seen what "better" means. But, for UnitedHealth Group, it's tough to imagine anything being worse.
The company made a rather convincing argument for itself during this week's Investor Day now that the ACA is getting out of the way. That's a big part of the reason Mizuho's Sheryl Skolnick upgraded UNH back to a "Buy" this week.
The Best Healthcare Stocks to Buy for 2017: Stryker (SYK)


While the election's results have caused lots of turbulence within the pharmaceutical and hospital industries, one arena that hasn't been (and won't be) overly impacted is the medical equipment sector.
In other words, where Stryker Corporation (NYSE:SYK) has been is where it's apt to keep going.
And where it's going is impressive.
Stryker is now into its 10th straight year of revenue growth, and income is on the mend. In a less complicated (and arguably more generous) healthcare market, SYK should have an even easier time mustering growth.
The kicker: There's a chance the arbitrary 2.3% tax on medical device maker's profits that Obamacare imposed could be lifted under President Trump.
The Best Healthcare Stocks to Buy for 2017: Allergan (AGN)


Allergan plc (NYSE:AGN), the maker of Botox and Restasis, may be one of the market's best-kept secrets.
While Botox and dry-eye treatment Restasis are the company's first and second-best selling drugs, together they only account for about a third of Allergan's revenue. Far too many pharmaceutical outfits rely too much on just one or two drugs to drive the bulk of their sales. Allergan doesn't.
That's not the only reason AGN has earned a spot on a list of healthcare stocks to buy headed into 2017.
Allergan CEO Brent Saunders has proven to be the master of intelligent, cost-effective acquisitions. Granted, investors have grumbled of late, as the return on those investments hasn't been strong enough, fast enough. The 40% slide over the course of the past 12 months, though, drastically changes the risk/reward scenario.
Like Gilead shares, the trailing P/E of 5 that AGN is sporting at this time is just too good to pass up.
The Best Healthcare Stocks to Buy for 2017: Medical Properties Trust (MPW)


Not every great healthcare stock worth owning has to make a drug or a piece of medical equipment. Sometimes, just being in the business is enough.
Enter Medical Properties Trust, Inc. (NYSE:MPW), which operates 179 different healthcare facilities, renting that space to healthcare providers. Being organized as a REIT gives it a favorable tax status to boot.
For the record, MPW has been hit pretty hard since September, dishing out losses before and after Donald Trump was elected president. There's an upside to the pullback, though — the current dividend yield is an attractive 7.9%. Even better is the fact that Medical Properties Trust can afford to sustain that dividend with its current portfolio.
Any growth for the healthcare industry should only widen the REIT's capacity to pay dividends.
The Best Healthcare Stocks to Buy for 2017: Cryolife (CRY)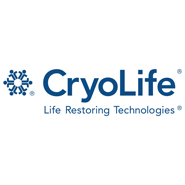 Surgical supply outfit Cryolife Inc (NYSE:CRY) is easily the smallest name on this list of healthcare stocks to buy for 2017, and in many regards, that also makes it the riskiest. Yet, when one looks at the sales growth Cryolife has reliably reported since 2007, it doesn't seem all that risky.
The vital stats: Cryolife is now into its 10th straight year of revenue growth; this year's top line is expected to be 25% better than last year's. Earnings growth hasn't been as reliable, though the company remains profitable.
Either way, per-share profits are also projected to grow from last year's 14 cents to 45 cents this year. Nobody's bothering to look that closely at the details, though … yet.
The Best Healthcare Stocks to Buy for 2017: Quest Diagnostics (DGX)


While pharmaceutical biotech, and hospital stocks tend to be the first kind of investments that come to mind in the hunt for the market's top healthcare stocks, companies that do the back-end, off-the-radar stuff can be just as fruitful.
Case in point: Quest Diagnostics Inc (NYSE:DGX).
Admittedly, it's not a high-octane growth machine. It is a cash cow, however, and not only does it share that wealth with shareholders in the form of dividends, it regularly increases that payout. Since 2011, the quarterly dividend has ramped up from 10 cents per share to 45 cents per share now.
That being said, while Quest is impressive enough as a steady Eddie, look for the coming year to be noticeably better than the current one has been. At an Investor Day event in November, Quest Diagnostics upped its 2017-20 revenue growth outlook to between 3% and 5% per annum.
That's pretty solid for a company of this value ilk.
The Best Healthcare Stocks to Buy for 2017: Incyte (INCY)


Incyte Corporation (NASDAQ:INCY) is the name behind several drugs, but the one that means the most to the market right now is Jakafi — a treatment for bone marrow disease myelofibrosis.
If the name seems familiar, it may be because Jakafi was put into the spotlight in mid-November when Gilead Sciences reported a late-stage failure with rival drug momelotinib. With momelotinib out of the picture, many have opined that Gilead will soon be making Incyte an acquisition target.
Even if Incyte doesn't make its way onto Gilead's plate, though, it has some serious firepower. Revenue was up 47% last year, and is on pace to grow 48% this year.
Even more bullish is the fact that Incyte has quietly tiptoed its way to profitability a quarter ago. From here, net margins are poised to widen very quickly … even faster than revenue is growing.
The Best Healthcare Stocks to Buy for 2017: Teva Pharmaceutical (TEVA)


Yes, Teva Pharmaceutical Industries Ltd (ADR) (NYSE:TEVA) is down 40% for the past 12 months.
The latest leg of the pullback stems from the fact that Teva is on the defendant end of a price-collusion lawsuit (with more lawsuits likely on the way) and a string of downgrades on the heels of lowered Q4 guidance.
But enough is enough.
The worst-case scenario has been priced in … and then some. Indeed, Donald Trump's plans to overhaul America's healthcare system may well provide an unexpected tailwind for the highly diversified Teva Pharmaceutical.
The Best Healthcare Stocks to Buy for 2017: Merck (MRK)


Last but not least, though it's boring and predictable, add Merck & Co., Inc. (NYSE:MRK) to your list of healthcare stocks to buy sooner than later.
The bullish thesis isn't tough to figure out. Merck does a little of everything within the pharmaceutical world, for people as well as animals. And it does them well.
It's going to be doing a lot of things even better in 2017 too.
Hepatitis C drug Zepatier continues to impress in follow-on trials, and cancer drug Ketruda — already impressive in its own right — was just given priority review as a therapy for non-small cell lung cancer. Plus, Merck has a total of 10 different phase 3 drugs being examined in 24 different studies at this time.
These aren't mere fluff trophies … they're real initiatives that beef up the bottom line.
Throw in the fact that Merck just upped its dividend payout (again) to maintain a multi-decade streak of rising distributions, and you've got a stock that's tough not to like.
As of this writing, James Brumley did not hold a position in any of the aforementioned securities.