The theme for the first half of 2017 was something to the effect of "Buy Amazon.com, Inc. (NASDAQ:AMZN) and dump pretty much everything else."
At least that's what it seemed like. Recent pullback aside, 2017 has broadly been a great year for tech … but it has been a lousy year for "old economy" stocks like energy, retail and autos, and for dividend stocks in general.
But as they say, it ain't over until the fat lady sings, and we still have another half of the year left to go. Today, we're going to take a look at the best dividend stocks to buy for the third quarter and likely the rest of the year.
You'll immediately notice that there are several names on the list that struggled in the first half of the year, and that's by design. After a lengthy stretch of underperformance, I expect to see value stocks — and particularly dividend stocks — take leadership.
Last year, we saw a similar pattern. Energy stocks, real estate investment trusts (REITs) and dividend stocks in general started the year in the doghouse. But in the second half, they roared back to life.
I can't promise the same will happen this year. But given some of the high dividend yields on offer, I'm comfortable showing a little patience here. We're being paid handsomely in cold, hard cash to wait for the market to appreciate value.
So with no further ado, here are the seven best dividend stocks for the second half of 2017.
The Best Dividend Stocks to Buy: General Motors (GM)
Dividend Yield: 4.4%
I'll start with the proverbial red-headed stepchild of the group, leading American automaker General Motors Company (NYSE:GM). Not a single day goes by that I don't see a headline warning about the looming crash in auto sales … or dire predictions that we've hit "peak car." Ride sharing services like Uber — and eventually driverless taxis — will make the very concept of car ownership obsolete, they say.
The thing is, I can actually see all of this happening … eventually. But realistically, we're talking about a trend that will probably take 20 years to play out, and GM isn't sitting by idly waiting for it to happen. GM is going head-to-head with Tesla Motors (NASDAQ:TSLA), Alphabet Inc (NASDAQ:GOOG, NASDAQ:GOOGL) and every legacy automaker in being the first to come to market with a viable driverless car.
Meanwhile, GM stock is shockingly cheap at a time when the broader stock market is very expensive. At current prices, GM trades for just six times expected 2017 earnings and yields a fat 4.4%. And importantly, GM pays out only about 25% of its earnings as dividends, so the company has plenty of breathing room in the event that earnings come in worse than expected.
At current prices, Mr. Market is pricing in a worst-case scenario. So, if anything short of the worst case comes to pass, GM should have a very nice run. And in the meantime, you're getting paid to wait.
The Best Dividend Stocks to Buy: Omega Healthcare Investors (OHI)
Dividend Yield: 7.4%
Next up is health and senior living REIT Omega Healthcare Investors Inc (NYSE:OHI).
There is an enormous cloud hanging over the entire healthcare industry, as no one really knows whether Obamacare will be replaced … and if so, by what.
Furthermore, regardless of what happens with Obamacare, there is the very real issue that health insurance premiums have simply become unaffordable, and something has to give. Whether it's price caps, a single-payer system or something new altogether, some sort of radical shake-up in the sector will probably happen in the next decade. And at this stage, it's impossible to know who the winners and losers would be.
For all of these reasons, I'm reluctant to invest in the health or biotech spaces. But one area where I do have a lot of confidence is in medical and senior living real estate. Changes to insurance reimbursements can take a major bite out of the profits of a nursing home, but the operator is likely to keep paying their rent. And that's just perfect for a landlord like Omega Healthcare Investors.
At current prices, OHI yields a gargantuan 7.4%, and the company recently raised its dividend for 19 consecutive quarters… and counting.
The Best Dividend Stocks to Buy: VEREIT (VER)
Dividend Yield: 6.7%
As I started this piece by saying, the dominant theme of 2017 has been the unstoppable rise of Amazon … and the equally unstoppable destruction of traditional brick-and-mortar retail.
Frankly, there is a lot of truth to this sentiment. Amazon really is upending shopping malls and big-box retailers. But there are plenty of areas of the retail economy that are healthy, and triple-net retail REIT VEREIT Inc (NYSE:VER) has solid exposure to them.
VEREIT is one of the very cheapest REITS in the retail space. Part of this is due to the lingering stench of scandal following its predecessor company's accounting restatement a few years ago. But investors who eschew VER because of the sins of its former management are really missing a good opportunity. VEREIT has a high-quality portfolio of restaurants, pharmacies, deep-discount stores and other tenants that tend to be Amazon-resistant.
VER also pays an attractive 6.7% yield that promises to rise in the years ahead as the company completes its planned divestitures and returns its focus to growth.
I consider VEREIT on of the few REITs that is priced to double your money in the next 2-3 years, so it belongs in any list of best dividend stocks for the second half of 2017.
The Best Dividend Stocks to Buy: Energy Transfer Equity (ETE)
Dividend Yield: 6.9%
It has been a wild couple years in pipeline giant Energy Transfer Equity LP (NYSE:ETE). The stock utterly collapsed in 2015 and early 2016, losing nearly 90% of its value as a plunging crude oil price and an ill-timed planned merger with Williams Companies Inc (NYSE:WMB) sent investors running for cover.
But then, a funny thing happened. After bottoming out at just $4 per share last year, the stock proceeded to rise by a factor of 5, hitting a 2017 high of over $20 per share.
Recent weakness in energy prices and ongoing drama surround its Dakota Access Pipeline has weighed on the stock, causing it to drop by about a quarter. I recommend using this pullback as an opportunity to snap up some shares on the cheap. In Energy Transfer Equity, you're investing alongside one of the most successful — if somewhat aggressive — leaders in the pipeline space in Dallas billionaire Kelcy Warren. Substantially all of Mr. Warren's wealth is tied up in Energy Transfer, so you can bet that he'll do whatever it takes to send the shares higher.
At current prices, ETE yields a very attractive 6.9%. This is a volatile stock, so you should know that going into the trade. But I also consider it one of the best opportunities to safely make money in energy over the next decade.
The Best Dividend Stocks to Buy: Blackstone Group (BX)
Dividend Yield: 10.6%
Until now, every stock I've recommended had a rough start to 2017. But that certainly isn't the case with private equity manager Blackstone Group LP (NYSE:BX). Blackstone has had a great year, up over 22% thus far, including distributions.
Alternative asset managers like Blackstone have been underpriced for years, though not without at least a little justification. Because their earnings are disproportionately affected by the performance fees they earn on the funds they manage, they tend to be lumpy and hard to analyze. Furthermore, the erratic nature of their cashflows leads them to pay variable distributions.
All of this has a way of making the companies hard to understand, and it can be somewhat off-putting to a lot of investors.
That's fine by me. The quirkiness of this sector has created good opportunities for those of us willing to go against the grain. And right now, BX yields 10.6% after its massive distribution hike last quarter. I expect more good news to come in the second half of 2017.
The Best Dividend Stocks to Buy: Northstar Realty Europe (NRE)
Dividend Yield: 4.7%
Most of my attention tends to be on American stocks, which makes sense. As a general rule, you want your investment income to be in the same currency as your life expenses. But it's a mistake to ignore international markets, as they can have long stretches in which they absolutely trounce U.S. stock returns.
This brings me to Northstar Realty Europe Corp (NYSE:NRE), a REIT specializing in high-end office properties in the major business centers of Europe.
There are pockets of American real estate that are looking quite frothy these days, but this is a lot less true in Europe. The Old World got thoroughly beaten up during our 2008 meltdown, but it didn't stop there. Next came Greece and the sovereign debt crisis … then the refugee crisis … then Brexit …
As a result, most European asset prices are years behind those of American assets. Meanwhile, after years of getting beaten up, the euro currency is finally rising in value again. So, in addition to rising property prices, Northstar investors should also benefit from favorable currency movements. And all of this while collecting a nice 4.7% dividend yield.
The Best Dividend Stocks to Buy: iShares Emerging Market Dividend ETF (DVYE)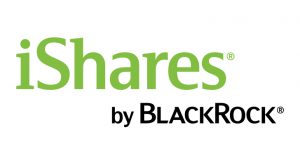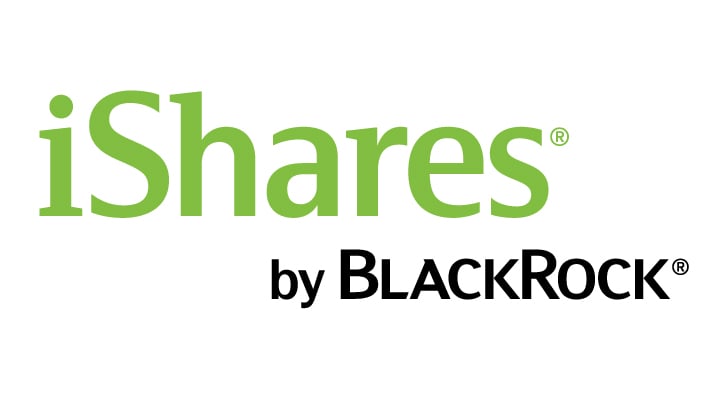 And finally, I want to leave you with an emerging-market dividend play. If you think Europe has had a rough time, take a look at emerging markets. In addition to all of the assorted crises that have rocked America and Europe, the slowdown in China, the oil bust and the drop in commodities prices were collectively just one more brutal beatdown for the emerging world.
Remember, most developing countries are disproportionately dependent on natural resources, and China was the biggest buyer. So a slowdown in China cascaded throughout emerging markets and acted as a major drag on stock prices. Add to that political chaos — Brazil may be in the early stages of impeaching its second president in a row — and you can imagine that emerging markets were not a fun place to be invested for the past decade.
Yet under the radar of most investors, emerging markets have been enjoying a nice run in 2017. iShares Emerging Market Dividend ETF (NYSEARCA:DVYE) is up over 16% year to date.
I expect the run in emerging markets to continue in the second half of this year and beyond, and DVYE allows you to ride that trend while also collecting a nice 4% dividend.
Charles Lewis Sizemore, CFA is the principal of Sizemore Capital Management, a registered investment advisor based in Dallas, Texas. As of this writing, he was long GM, OHI, VER, ETE, BX, NRE and DVYE.