The global fight against climate change has only just begun, as countries push for lowered emissions around the world. And that means a revolution could be coming for the low-emissions stocks helping to meet these goals.
All as the United Nations warns, "The alarm bells are deafening, and the evidence is irrefutable: greenhouse‑gas emissions from fossil-fuel burning and deforestation are choking our planet and putting billions of people at immediate risk. Global heating is affecting every region on Earth, with many of the changes becoming irreversible."
The release talks about how close the Earth is to the 1.5°C temperature gains above pre-industrial levels that nations agreed was a vital threshold in the 2015 Paris Agreement. Fears persist that going above that threshold could have dire consequences for the planet.
With that, countries around the world are pledging to reduce emissions.
The U.S. for example pledged cut to emissions by up to 51% by 2030. Europe pledged to cut emissions by up to 55% over the next 10 years. China wants to stop releasing emissions over the next 40 years. In an effort to meet these plans, countries want millions of electric vehicles on the roads. They also want to beef up their reliance on green energy, such as hydrogen.
As the world fights to avoid the worst-case scenarios, some of the best stocks to consider in the space include:
VanEck Vectors Low Carbon Energy ETF (NYSEARCA:SMOG)
iShares Low Carbon Target ETF (NYSEARCA:CRBN)
Plug Power Inc. (NASDAQ:PLUG)
Low-Emissions Stocks: VanEck Vectors Low Carbon Energy ETF (SMOG)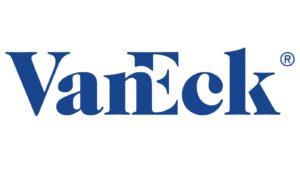 Net Expense Ratio: 0.62%, or $62 per $10,000 invested annually
One of my favorite ways to diversify in hot sectors, at less cost is with an exchange-traded fund (ETF) like SMOG.
At around $160 a share, the SMOG ETF invests in renewable energy stocks, including companies focused on solar, hydrogen, lithium ion batteries, and electric vehicles for example. All of these could see explosive growth moving forward with strong government pushes.
Look at lithium, for example. For the global community to achieve its goal of having millions of electric vehicles on the roads, we need a good amount of lithium. Unfortunately, the world is already running into a supply issue, which could drive lithium prices and related stocks to the moon.
Hydrogen is another growing market to consider, especially with Goldman Sachs saying it could be worth 10 trillion euros, or around $11.7 trillion at current exchange rates, by 2050.
Some of the top SMOG ETF holdings include Tesla (NASDAQ:TSLA), Nio Inc. (NYSE:NIO), Vestas Wind Systems (OTC:VWDRY), Li Auto (NASDAQ:LI), and Nextera Energy (NYSE:NEE). That gives me easy access to a lot of these great stocks. For example if I were to buy 100 shares of the SMOG ETF, it would cost me about $16,000, and I'd have exposure to dozens of related stocks. If I were to buy 100 shares of just TSLA, it would cost me $70,700.
iShares Low Carbon Target ETF (CRBN)
Net Expense Ratio: 0.2%
With the world transitioning to a lower-carbon economy, another great way to gain exposure is with the CRBN ETF. At $173 a share, this ETF offers diversification among stocks that aren't completely dependent on fossil fuels.
In fact, some of the top stocks it offers exposure to include Apple (NASDAQ:AAPL), Microsoft (NASDAQ:MSFT), Amazon.com (NASDAQ:AMZN), and Facebook (NASDAQ:FB) to name a few.
While the ETF does have global exposure to stocks in Japan, China, the U.K., Canada and France, nearly 60% is focused on the U.S. at this time. It's also predominantly focused on information technology stocks, with 22.26% exposure. Financial stocks account for about 15%, with consumer discretionary in third at 12.24%.
Along the way, the ETF is tracking the results of the MSCI ACWI Low Carbon Target Index, which was designed to address "two dimensions of carbon exposure — carbon emissions and potential carbon emissions from fossil fuel reserves," as noted by iShares Summary Prospectus. By doing so, the Index seeks lower carbon exposure, as compared to the broader market.
Better, the CRBN ETF is still in a strong uptrend. Since bottoming out around $90 in March 2020, the stock has nearly doubled to $173. From here, I'd like to see it at $200.
Low-Emissions Stocks: Plug Power (PLUG)
The last time I weighed in on Plug Power, I said, "Plug Power could significantly benefit from the $12 trillion hydrogen boom. Governments all over the world could become far more reliant on it. Electric vehicles could help drive growth. It may even supply up to 25% of the world's energy in the next 30 years."
That was on April 26, as PLUG stock traded around $28. While the stock hasn't move much since then, I'm still bullish, and believe PLUG could run back to $80, near-term.
As mentioned above, even Goldman Sachs says the industry could be worth $11.7 trillion over the next 30 years. Bank of America says it could be worth $11 trillion by 2050.
Better, "A McKinsey & Company report co-authored with industry estimated that the hydrogen economy could generate $140 billion in annual revenue by 2030 and support 700,000 jobs. The study also projected that hydrogen could meet 14 percent of total American energy demand by 2050," as noted by The New York Times' contributor Hiroko Tabuchi.
And analysts see a strong growth ramp for PLUG stock in particular. According to Seeking Alpha, earnings are expected to rise every year for the foreseeable future, turning positive in 2024 and continuing to rise from there. Revenue, likewise, is expected to see steady growth.
If the industry keeps growing — as expected — hydrogen stocks like PLUG could easily test $80.
On the date of publication, Ian Cooper did not have (either directly or indirectly) any positions in the securities mentioned in this article. The opinions expressed in this article are those of the writer, subject to the InvestorPlace.com Publishing Guidelines.
Ian Cooper, a contributor to InvestorPlace.com, has been analyzing stocks and options for web-based advisories since 1999.