When analysts talk about the major exchange-traded fund (ETF) issuers, they typically focus on the "Big Three" of Vanguard, iShares and State Street Global Advisors (the SPDRs). But Invesco Ltd. (NYSE:IVZ) and its PowerShares ETFs are a force in their own right, as the only other U.S. ETF provider with more than $100 billion in assets under management.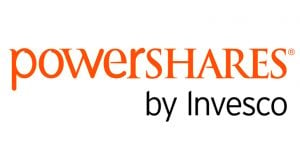 As of the start of August 2017, PowerShares was fourth among U.S. ETF issuers with more than $128 billion in AUM.
Advisers and investors alike are usually familiar with PowerShares because of the PowerShares QQQ (NASDAQ:QQQ), the Nasdaq-100 tracking ETF that many investors use for their Nasdaq exposure. However, PowerShares is one of the biggest purveyors of smart beta funds … and could be looking to get even bigger in that field, according to various media reports claiming Invesco is looking to acquire Guggenheim's ETF business.
Even if that acquisition does not materialize, PowerShares has one of the largest lineups in the ETF business. That means selecting the best PowerShares ETFs can be a tall task, but one that's worth digging into.
Here are three of the best PowerShares ETFs, for investors of varying risk tolerance.