There are stocks are that pay dividends and then there are dividend stocks. On the surface, differences between the two camps appear small, but seasoned income investors know dividend stocks are shares of companies that have displayed a commitment to not only maintaining their payouts, but increasing them.
Put it this way, more than 80% of the S&P 500 pays a dividend, but a far lower percentage of stocks in the benchmark U.S. equity index qualify for admission to various dividend aristocrats indices. At least in terms of commitment to a steady diet of payout increases, the dividend aristocrats are the cream of the crop of dividend stocks.
While the "aristocrat" implies some level of snobbery, investors would do well to embrace these exchange-traded funds in their searches for long-term dividend growth.
Fortunately, the quest for dividend aristocrats is made easier with ETFs devoted exclusively to the almighty dividend payout.
If you're looking to throw some royalty in your portfolio, these three ETFs are your red carpet ticket.
Dividend Aristocrat ETFs: SPDR S&P Dividend (ETF) (SDY)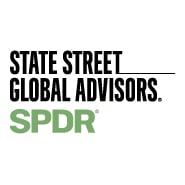 Expenses: 0.35%, or $35 per $10,000
Dividend Yield: 2.5%
Home to $12.9 billion in assets under management, the SPDR S&P Dividend (ETF) (SDY) is one of the largest U.S. dividend ETFs. More important than that superficial metric is that SDY follows the S&P High Yield Dividend Aristocrats Index, an index that mandates constituent firms have dividend increases of at least 20 years.
SDY's nearly 110 holdings are pulled from the S&P 1500 Index. And while SDY advertises itself as a high-yield dividend ETF, the fund is not excessively allocated to the typical high-yield sectors. For example, utilities and consumer staples stocks combine for about 28% of SDY's weight while the high-yield telecom sector is less than 2.8% of SDY's lineup.
Financial services, still a relatively low-yielding sector seven years after the end of the financial crisis, is SDY's largest sector weight at nearly 23%. That is an important trait because financial services dividend stocks residing in SDY were able to keep boosting payouts during the crisis, underscoring their commitment to their payout.
And while SDY is posited as a high-yield ETF, the stocks it holds have done pretty well, broadly speaking, in spite of higher interest rate speculation. SDY is up more than 8% year-to-date, while the S&P 500 is dipping its toes in the red over that period.
Dividend stocks found in SDY include AT&T (T) and Caterpillar (CAT). The S&P Dividend ETF charges 0.35% a year, which breaks down to $35 per every $10,000 invested.
Dividend Aristocrat ETFs: ProShares S&P 500 Dividend Aristocrats ETF (NOBL)


Expenses: 0.35%
Dividend Yield: 2.2%
If you thought the requirement that the SPDR S&P Dividend ETF have payout increase streaks of at least two decades, take a look at the ProShares S&P 500 Dividend Aristocrats ETF (NOBL). NOBL mandates its holdings have payout increase streaks of at least 25 years.
Unlike SDY, NOBL does not fashion itself a high-yield dividend ETF, so its utilities weight of just under 2% is the fund's second-smallest sector allocation and the ETF yields just over 2%. Rather, NOBL depends on dividend stocks from some predictable sectors as drivers of dividend consistency. (Translation: Dividend stocks from consumer staples, industrial and healthcare sectors combine for about 56% of NOBL's weight.)
Dividend stocks in NOBL's lineup include Dow Jones components 3M Co. (MMM), Johnson & Johnson (JNJ) and Exxon Mobil (XOM). Like SDY, NOBL charges 0.35% per year.
Dividend Aristocrat ETFs: SPDR S&P Global Dividend ETF (WDIV)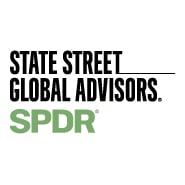 Expenses: 0.40%
Dividend Yield: 4.4%
Among dividend ETFs, the SPDR S&P Global Dividend ETF (WDIV) is the unheralded member of the crew, but if you want a globally diversified dividend aristocrat, then the WDIV ETF was made for you.
WDIV tracks the S&P Global Dividend Aristocrats Index, which requires a minimum dividend increase streak of a decade for its holdings. Since it is a global ETF (different from an international fund), WDIV does own U.S. dividend stocks to the tune of 22.4%.
Throw in the combined weight of almost 29% to Canadian and U.K. stocks and it's obvious WDIV is primarily a developed markets ETF, though it sprinkles in some emerging markets exposure.
WDIV does not shy away from high-yield sectors either, as utilities and telecom dividend stocks combine for over 28% of the ETF's weight. Global financial services dividend aristocrats represent over a quarter of WDIV's lineup.
Familiar names found in WDIV include Williams Companies Inc (WMB) and Mattel (MAT). The Global Dividend ETF yields 4.4% and charges 0.4% per year.
As of this writing, Todd Shriber owned shares of JNJ.