Look at a year-to-date chart of Amazon.com, Inc. (AMZN) stock. It is almost like a tale of two stocks. The first month to month-and-a-half of this year, Amazon was pummeled. But over the past three months, Amazon stock is up more than 40%, or more than triple the returns of the Nasdaq Composite over the same period.
Amazon stock hit an all-time high Tuesday. Then shares of AMZN proceeded to do the same on Wednesday, a day on which the broader market got drubbed. In a note out Tuesday, Bernstein, the research group with the highest AMZN price target on Wall Street, boosted that target to $1,000 from $770.
With AMZN stock still residing below $720 that target implies ample upside. Whether shares of AMZN go to $800, $900, $1,000 or higher remains to be seen, but what is clear right now is that at just over $700 a share, Amazon stock is unattainable for many investors. At least those looking to build a decent-sized stake in the name.
Enter exchange-traded funds. The following ETFs have some of the largest AMZN weights of any funds on the market today, levering them to more upside in Amazon stock.
Amazon ETFs: VanEck Vectors Retail ETF (RTH)


AMZN Weighting: 17%
Expenses: 0.35%
Retail stocks and ETFs are not performing well this year. In fact, it was retail stocks that played a big role in dragging the market lower Wednesday, one of the worst days for stocks in several months. The VanEck Vectors Retail ETF (RTH) has been less bad than other retail ETFs and AMZN is a big reason why.
RTH has $149.4 million in assets under management, so this is not a small, obscure ETF, but is overlooked as an Amazon play. It should not be. Not with Amazon stock accounting for about 17% of RTH's weight. That is nearly double the weight the ETF devotes to its second-largest holding, Dow Jones component Home Depot Inc. (HD).
So dominant is Amazon in RTH that if the ETF's weights to Home Depot and Wal-Mart Stores Inc. (WMT) are added up, the result is a number that is less than AMZN's weight. RTH holds 26 stocks, most of which are classified as consumer discretionary names, though several, such as Walmart, are consumer staples.
RTH charges 0.35% a year, or $35 per $10,000 invested.
Amazon ETFs: Consumer Discretionary Select Sector SPDR (XLY)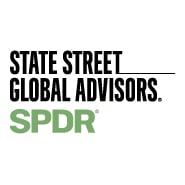 AMZN Weighting: 12%
Expenses: 0.14%
The Consumer Discretionary Select Sector SPDR (XLY) is the largest and most heavily consumer discretionary ETF. It also has largest weight to Amazon stock relative to other consumer discretionary ETFs issued by the likes of Fidelity and Vanguard.
XLY allocates 11.83% of its weight to Amazon stock, or more than 400 basis points more than the ETF devotes to Home Depot, its second-largest holding. XLY's correlation to Amazon stock has been increasing as AMZN's market value has surged.
According to State Street data, XLY's correlation to Amazon over the past decade is just 0.029, but number climbs to 0.625 over the past three years.
XLY charges 0.14% per year.
Amazon ETFs: First Trust Dow Jones Internet Index Fund (FDN)


AMZN Weighting: 12%
Expenses: 0.54%
The First Trust Dow Jones Internet Index Fund (FDN) is one of the oldest dedicated internet ETFs on the market. With $3.1 billion in assets, it is also the largest internet ETF. For investors looking for AMZN exposure, FDN is a fine idea as the ETF allocates 12.17% of its weight to the stock. Facebook Inc (FB) is FDN's second-largest holding at 10.6%.
Factor in the AMZN weight along with exposure to Alphabet Inc (GOOG, GOOGL) and LinkedIn Corp (LNKD), among others, and FDN is an ideal way for capital-starved investors to gain access to multiple triple-digit price tag stocks under the umbrella of a single fund.
FDN follows the Dow Jones Internet Composite Index, which requires stocks to have a three-month average market value of $100 million and the ability to meet other liquidity requirements, according to First Trust.
FDN's weight to AMZN puts among the top four ETFs with exposure to AMZN stock. The ETF charges 0.54% a year.
As of this writing, Todd Shriber did not hold a position in any of the aforementioned securities.