When it comes to investing during your retirement, you need to do a difficult balancing act. Generating sufficient returns is critical because of higher life expediencies, low amounts from Social Security and the rise in the cost of living. In other words, a portfolio must provide income, but it must also have some growth.



As George Foreman once said: "The question isn't at what age I want to retire, it's at what income."
So what should you do?
A good way to achieve your retirement goals is, of course, to focus on mutual funds and exchanged-traded funds. There are thousands available that not only have good track records, but also have low costs. In fact, there are some funds that are geared specifically for those in retirement.
So what are some of the best mutual funds for a retirement portfolio? Here's a look at five of the best retirement funds:
Best Retirement Funds: Vanguard High Dividend Yield Index Fund Investor Shares (VHDYX)


Expense Ratio: 0.15%, or $15 annually for every $10,000 invested
While dividend investing is a great way to generate income, there are risks. Keep in mind that a company may have a high payout because the stock price has plunged.
That is, there could be quite a bit of volatility, which could more than wipe out the gains from the dividends.
This is why it is important to focus on a fund that has solid companies in the portfolio. And a good example is the Vanguard High Dividend Yield Index Fund Investor Shares (MUTF:VHDYX) fund, which invests in U.S. large cap companies. Some of the top holdings include Exxon Mobil Corporation (NYSE:XOM), Johnson & Johnson (NYSE:JNJ) and Procter & Gamble Co (NYSE:PG).
The expense ratio on the fund is also at a low 0.15%. This means that more money can be provided to shareholders. Currently, the yield is at 2.88%.
Best Retirement Funds: Oakmark International Fund Investor Class (OAKIX)


Expense Ratio: 1.00%
Investing in foreign markets can provide much diversification. After all, if the U.S. market is having problems, there are likely to be other countries that should help make up for the lower returns.
Granted, foreign stocks can be risky, especially in emerging markets. So to deal with this, a good strategy is to focus on a fund that has larger companies.
And one that fits the bill is the Oakmark International Fund Investor Class (MUTF:OAKIX) fund, which has about $40.8 billion under management. Note that the portfolio managers, which include David Herro and Mike Manelli, have a proven track record. For the past five years, the average return for the fund has been about 13%, which is 5% higher than its peers.
It's true that the expense ratio — which is 1% — may seem high. But this is actually reasonable for a foreign fund, as the costs tend to be higher because of travel and off-shore operations.
Best Retirement Funds: Buffalo Discovery Fund (BUFTX)


Expense Ratio: 1.03%
Investing in growth companies may seem too risky for retirement portfolios. But then again, so long as it is a moderate part of the portfolio, it should be fine.
One growth fund worth considering is the Buffalo Discovery Fund (MUTF:BUFTX). It is fairly small, with assets of $1.6 billion. Yet this is a good thing. It means that the managers can make meaningful investments in small- and mid-size operators.
All in all, this has played out nicely for the BUFTX fund. During the past five years, the average return is 15.75%.
The portfolio managers, which include Clay Brethour, Dave Carlsen and Elizabeth Jones, take a disciplined approach to finding overlooked opportunities. The strategy also is not just about tech and healthcare. Keep in mind that the BUFTX fund invests in many industries.
Some of the holdings include Xylem Inc (NYSE:XYL), Danaher Corporation (NYSE:DHR) and Align Technology, Inc. (NASDAQ:ALGN).
Best Retirement Funds: Fidelity® Balanced Fund (FBALX)


Expense Ratio: 0.55%
A balanced fund — also known as an asset allocation fund — invests a certain percentage of the assets in stocks and bonds. This can help provide overall stability, but still allow for growth. No doubt, this can be a good combination for someone who is in retirement.
So what is one of the top balanced funds? The Fidelity® Balanced Fund (MUTF:FBALX), which has $32 billion in assets, is one of the best. The charter requires that at least 25% of the assets be invested in bonds.
In terms of performance, the FBALX fund has posted average gains of 10.36% during the past five years. This is 2.63% better than the average return.
For the most part, the fund targets large-cap stocks, like Apple Inc. (NASDAQ:AAPL) and UnitedHealth Group Inc (NYSE:UNH). And as for the bond portfolio, it is generally conservative.
Best Retirement Funds: SPDR Gold Trust (ETF) (GLD)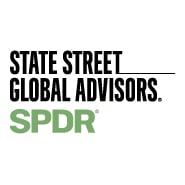 Expense Ratio: 0.40%
We live in a volatile world that can lead to problems with financial markets. To help deal with this, one strategy is to have exposure to gold. Note that this commodity tends to perform well when there is instability.
Oh, and to get exposure, you do not have to buy gold bars either! Instead, you can invest in the SPDR Gold Trust (ETF) (NYSEARCA:GLD) fund, which tracks the value of the price of gold bullion. In all, there are $35.7 billion in assets and the gold is stored in undisclosed vaults in London.
The fees for the GLD fund are also reasonable, at 0.4% of assets.
Tom Taulli runs the InvestorPlace blog IPO Playbook and is also the author of High-Profit IPO Strategies, All About Commodities and All About Short Selling. Follow him on Twitter at @ttaulli. As of this writing, he did not hold a position in any of the aforementioned securities.