Every year, it seems a new technological theme takes center stage on Wall Street, and stocks centered around that theme unsurprisingly soar to new heights.
In 2018, it was automated medical devices, as hospitals around the globe started to adopt robotic surgeon assistants in bulk. Industry leader Intuitive Surgical (ISRG) saw its stock price soar as much as 60% that year.
In 2019, it was chip stocks, as semiconductor companies benefitted from an unprecedented surge in demand due to chip-reliant Internet of Things (IoT) devices going mainstream. Advanced Micro Devices (AMD) and Lam Research (LRCX) both doubled in 2019. KLA Corporation (KLAC) nearly did the same.
Fast-forward to 2020, and electric vehicle (EV) stocks stole the spotlight, amid a pandemic that – for various reasons – rapidly accelerated consumer interest in electric vehicles. Tesla (TSLA) rose a whopping 743% that year, while NIO (NIO) surged more than 1,000%!
In 2021, we watched as uranium stocks came to life, with investors warming up to the idea that the world's decarbonization efforts throughout the 2020s will likely include some uranium projects. The entire Global X Uranium ETF (URA) rose nearly 50% last year.
Alas, though, it is now 2022, and that begs the question: What will the big tech theme be in 2022?
Our answer? The metaverse.
You've heard of the metaverse before. It's arguably the buzziest term in consumer tech these days.
Ever since Facebook (NASDAQ:FB) changed its name to Meta in late 2021 and its CEO Mark Zuckerberg loudly claimed that the metaverse is the future – a remark echoed by tech leaders across the world – it seems everyone from Wall Street analysts to social media influencers have been talking up the metaverse.
But, to date, that's pretty much all the metaverse has been: talk.
Said differently, all of us are excited about the metaverse. It sounds super cool to plug into a virtual world with limitless possibilities and game with friends, shop at virtual Nike stores, listen to Paris Hilton DJ in Roblox (NYSE:RBLX), or visit the Great Pyramids.
But how many of us are actually doing those things right now?
Not many of us.
Right now, unit sales of VR headsets – the hardware that allows us to plug into the metaverse – number a meager 16.5 million units globally.
By comparison, the world's smartphone install base numbers about 4.3 billion smartphones today.
That means VR headset penetration presently sits at 0.3% that of smartphone penetration.
Said another way: Hardly any of us are experiencing the metaverse today.
That will change in 2022.
The lack of metaverse penetration and usage to-date is the fault of low-quality, bulky, and expensive VR headsets that simply do not have mainstream appeal. I'm talking Snap's (NYSE:SNAP) Spectacles, Meta's Oculus Quest, Microsoft's (NASDAQ:MSFT) HoloLens, and more.
These are like the Blackberry phones of the early 2000s. They work, but ultimately, they suck.
In 2022, however, those companies promise to dramatically upgrade their VR headsets.
Meta will unveil its new-and-improved Quest 3 headset. Microsoft is launching a whole suite of upgrades to its HoloLens. Google is stealthily building out a team that will reportedly launch metaverse-related products and services in 2022. Sony will offer a revamped version of its headset in the PlayStation VR 2.
And, perhaps most importantly, the world's most successful consumer tech hardware maker of all time – Apple (NASDAQ:AAPL) – will launch an advanced virtual reality headset in late 2022 that many project will be the iPhone killer.
Basically, the world's largest tech companies will – for the first time ever – go "all-in" with creating high-quality AR/VR/MR headsets in 2022.
They won't fail. By the end of this year, consumers will have widespread access to multiple high-quality, sleek-looking, portable, and affordable extended-reality (XR) headsets.
Throughout this year, a lot of us are going to buy those headsets. The virtual reality headset install base alone will balloon from 16.5 million units. And the world will go from drooling about the metaverse from afar to playing in it, socializing in it, working in it, dating in it, and so much more.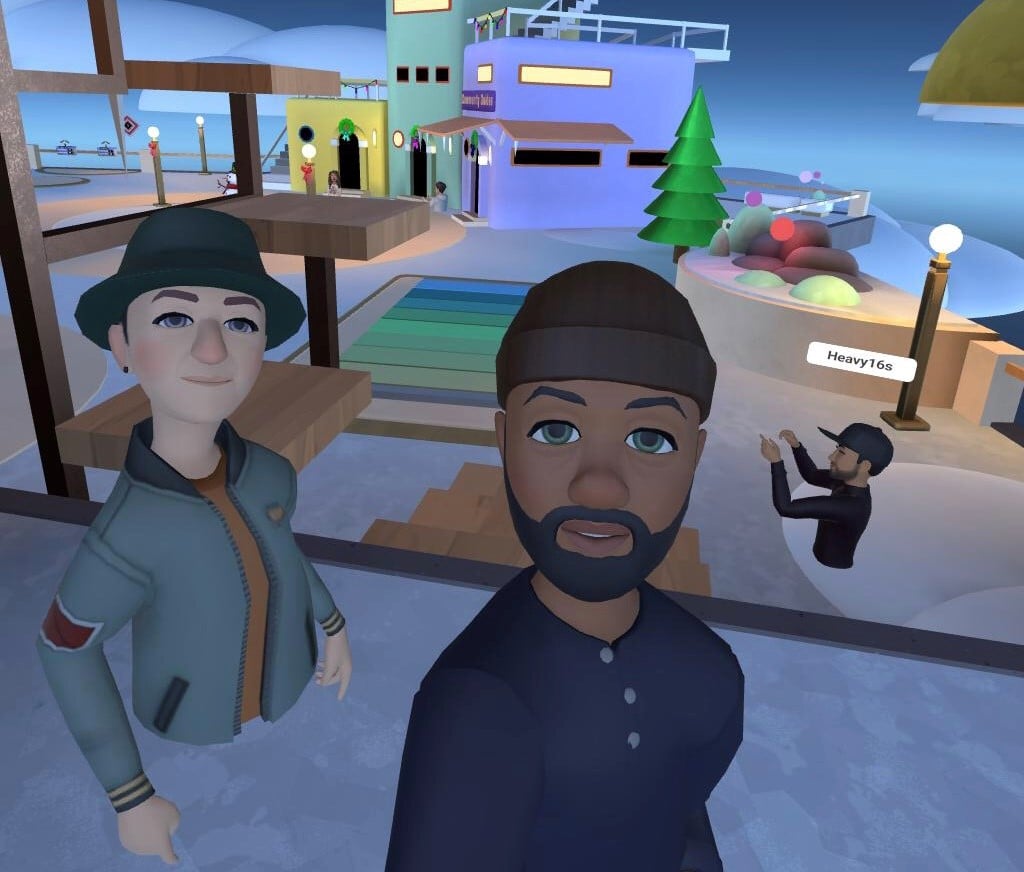 This is very much like what happened with EVs in 2020. Due to falling costs and expanding supply, a lot of us bought an electric vehicle for the first time ever that year. We fell in love. Wall Street realized EVs were the future. And EV stocks soared.
The same thing will happen to metaverse stocks in 2022.
As more folks experience the metaverse in 2022, more and more people will become convinced that it is the future. Wall Street will start to place its bets. And metaverse stocks will soar.
That's why, in our flagship investment research advisory Innovation Investor, we have an entire portfolio dedicated to metaverse stocks. It is our belief that this entire portfolio will at least double in 2022.
To learn more about how you can double your money in 2022 by plugging into the "Tech Theme of the Year," click here.
On the date of publication, Luke Lango did not have (either directly or indirectly) any positions in the securities mentioned in this article.