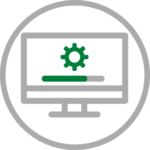 Software Stocks
Software consists of a program or procedure that tells a computer what to do. Furthermore, software is a major part of everyday life and can range from customer relationship management (CRM) processes to video games. Microsoft and Adobe, two of the largest software companies in the world, have utilized software to cement themselves as global business leaders.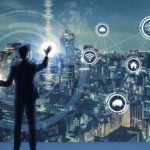 Corporations seek greater efficiency from software companies listed here as they migrate technology solutions to the cloud.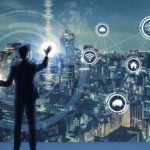 Corporations seek greater efficiency from software companies listed here as they migrate technology solutions to the cloud.
Recent Software Stocks Articles
As the population ages and AI develops, these three companies stand out among stocks reshaping the future.
The small-cap sector may be the place to find some of the best AI stocks to buy and here are three names to watch closely.
Emerging platforms creating new trends offer investment opportunities for those seeking to capitalize on these social media stocks.
Discover high-risk AI stocks with the potential to make you rich. Explore the world of AI and find out which ones are worth considering.
These top tech stocks include everything from big tech firms to emerging tech companies in AI and other compelling fields.
Here are seven of the most promising stocks and cryptos long-term investors will want to consider holding in 2023 and beyond.
Intuit (INTU) stock is on the move Monday as investors react to talk of a new government-run tax preparation service that would harm revenue.
These are not only the best short-squeeze stocks for a spectacular rally, but also excellent picks for long-term returns.
Microsoft (MSFT) is gaining share in the cloud race, providing MSFT stock with an important, positive catalyst.
Discover the best and brightest among smart investment opportunities in stocks and cryptocurrencies. Find out why these are worth buying.
Uncover the next big hyper-growth stocks in the market and capitalize on these hidden opportunities for exponential growth.
Investors receive steady returns from these dividend stocks to buy while avoiding stress and losses.
Palantir has sold out of its entire gold bar position for $51.1 million, less than two years after purchasing it for $50.9 million.
Google recently held its I/O conference and made it clear it is focused on AI implementation. GOOG stock is rising as a result.
The market is full of legacy technology companies whose stocks have fallen on hard times. Some of these companies have been around for nearly 100 years and are well-known household names. In their heyday, they led technology advances that pushed society into the future.
Here are three dividend stocks with rising dividends in 2023. Each stock is also a good buy-and-hold candidate in a volatile market.