Stocks to Buy Before They Join This Market Rally: Horizon Global (HZN)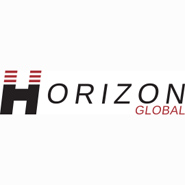 YTD Performance: -44%
One would think a manufacturer of trailing and towing solutions would be doing reasonably well in a market at all-time highs, and that was the case for Horizon Global Corp (NYSE:HZN) — until recently. HZN stock cruised through 2016, increasing 134%. An acquisition of fellow equipment manufacturer Westfalia was well-received, and strong results through Q3 further boosted investor optimism.
Sentiment changed as the year turned, and HZN received a double whammy around its Q4 report. The stock declined 10% on preliminary results in January; investors sold the stock off again after disappointing guidance given with the Q4 release earlier this month.
But it seems like far too big a selloff.
Horizon managed to reach a long-held target of 10% operating margin in 2016, and now has the opportunity to improve the recently acquired Westfalia operations. Despite that opportunity, the stock trades at less than 15x the midpoint of 2017 adjusted EPS guidance — the same guidance that investors apparently found so disappointing. As 2017 rolls on, and the potential for the Horizon-Westfalia tie-up becomes more clear, investor sentiment will reverse.