Facebook (FB) stock has recently been on a meteoric ascent that few, if any, other large-cap stocks can match. Over the past four months, FB stock has surged 15%, while the Nasdaq (where Facebook is one of the biggest names) and the S&P 500 have traded lower.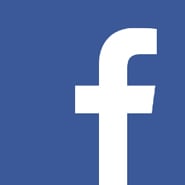 That rapid rise puts Facebook stock in some lofty company. And last Thursday, FB stock sported a market value slightly in excess of General Electric's (GE). Only seven S&P 500 members — including Apple (AAPL), Amazon (AMZN) and Warren Buffett's Berkshire Hathaway (BRK.A, BRK.B) — have bigger market caps than Facebook stock.
Facebook is one of just six stocks trading on the Nasdaq that qualify for mega-cap status (stocks with market values in excess of $200 billion). With those superlatives in mind, it is not surprising that the surge in FB stock is bolstering plenty of exchange-traded funds. More than 80 ETFs currently holds shares of FB.
Of course, that group includes familiar fare such as the Technology SPDR (XLK), the largest technology ETF, and the PowerShares QQQ (QQQ), which tracks the Nasdaq 100.
What some investors may not know is that Facebook stock pops in an array of ETFs, including plenty that are not the usual suspects.
First Trust ISE Cloud Computing Index Fund (SKYY)
Facebook stock is classified as a member of the technology sector and part of the social media industry, so cloud computing is not usually the first business line that comes to investors' minds when thinking of Facebook. Yet, there's FB stock occupying the third spot in the First Trust ISE Cloud Computing Index Fund (SKYY), accounting for nearly 5% of the ETF's weight.
In addition to being home to decent exposure to Facebook stock, SKYY houses some of the most glamorous technology and Internet stocks on the market: Amazon, Netflix (NFLX) and Facebook represent a combined 15% of SKYY's weight, making the ETF one of the premier destinations for simultaneous exposure to three fast-growing names.
SKYY's underlying index allows for some cloud flexibility, in turn allowing for the inclusion of firms like Amazon and Netflix, because the index makes room for "companies that focus outside the cloud computing space but provide goods and services in support of the cloud computing space," according to First Trust.
As for Amazon, that stock is one of the most credible cloud players around, with Business Insider positing that Amazon Web Services could be worth $160 billion.
Up 6.5% year-to-date, SKYY charges 0.6% a year, or $60 per $10,000 invested.
iShares MSCI USA Momentum Factor ETF (MTUM)
Facebook stock certainly deserves the momentum designation, so it is not surprising that FB accounts for nearly 5.5% of the iShares MSCI USA Momentum Factor ETF (MTUM), second only to Amazon at a weight of 6%.
The $993.1 million iShares MSCI USA Momentum Factor ETF tracks the MSCI USA Momentum Index, which "measures the performance of U.S. large- and mid-capitalization stocks exhibiting relatively higher momentum characteristics, before fees and expenses," according to iShares.
Only six ETFs give more weighting to FB stock than MTUM.
The Momemtum Factor ETF, which debuted two-and-a-half years ago, has predictable sector weights for a momentum-based fund, as consumer discretionary and technology stocks combine for over 54% of MTUM's weight. Health care and consumer staples combine for another 30% With the help of FB, MTUM is up 6.6% year-to-date.
MTUM charges 0.15% per year, which is inexpensive among smart-beta ETFs.
As of this writing, Todd Shriber did not hold a position in any of the aforementioned securities.
More From InvestorPlace