How many triple-digit stocks do you own? Better yet, how many do you own that are $300 or higher? I would bet most investors' portfolios — if they're truly diversified — have at least one or two in the bunch.
Once upon a time, it was rare for stock prices to hit triple digits without splitting two for one, three for one or even seven for one as Apple Inc. (AAPL) did back in 2014.
Now, companies seem content to let their stock prices run higher, resisting the urge to split; investors who avoid these so-called "high-priced stocks" are missing out on some real finds.
But remember this: Whether you own 10 shares of a stock valued at $300 per share or 100 shares of a stock valued at $30 per share, you still own the same piece of the pie. Top stocks come at $30, $300 and even $3,000.
Now that we've got that out of the way, here then are the five top stocks over $300, in order of my favorites:
Top Stocks Over $300 #5: Markel Corporation (MKL)

According to Finviz.com, there are 23 stocks $300 or higher; Berkshire Hathaway Inc. (BRK.A, BRK.B) tops the list at more than $218,000 per share. This might be the only stock unobtainable for the average portfolio.
However, I like more esoteric stock picks — those on the road less traveled.
Markel Corporation (MKL) is another insurance company and often considered a good Berkshire Hathaway alternative.
In 2015, Markel's non-insurance companies generated $1.1 billion in revenue or 20% of its overall business.
I won't get into much detail other than to say it's increased its book value per share over the past decade by 12.4% annually to $561 at the end of 2015. That's better than BRK.A.
Top Stocks Over $300 #4: Amazon.com, Inc. (AMZN)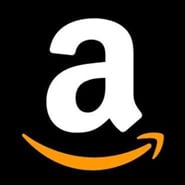 This pick is simple and needs little explanation.
No list of top stocks — at any price — should exist without AMZN being one of the names under consideration because Jeff Bezos is a visionary and entrepreneur like few others.
In February, I recommended investors buy AMZN and sell Netflix, Inc. (NFLX) — despite the fact I think Netflix has a great business model.
Long-term, owning AMZN isn't a losing proposition.
Top Stocks Over $300 #3: Intuitive Surgical, Inc. (ISRG)


My final top stock over $300 is Intuitive Surgical, Inc. (ISRG), whose da Vinci Surgical System has revolutionized surgical procedures around the world.
Piper Jaffray thinks its stock is expensive — it trades at 25 times EBITDA — right now, especially given the fact that it is facing increased competition in general surgery applications.
According to Piper Jaffray, as many as six companies are developing new robotic systems, four of which could directly compete with Intuitive. This is a good reason for caution. In addition, it currently trades within 2% of an all-time high, suggesting its momentum might be spent.
Pick your spot when it comes to ISRG.
Perhaps on this one you're better off buying half now and half when it drops by 20 to 30% — something that hasn't happened very often in the past decade.
Out of the five, it's definitely the one to handle with care.
Top Stocks Over $300 #2: BlackRock, Inc. (BLK)

BlackRock, Inc. (BLK) manages more than $4.7 trillion in assets around the globe with ETFs as the cornerstone of its business.
It's hard not to like the company as it has taken mutual fund investing and made it universally cheaper by building the world's largest group of ETFs. Robo-advisers owe their very livelihood to BLK, Vanguard and all the other big players in the industry.
That's not to say BlackRock is without fault. It most certainly has its own issues, not the least of which is poorly performing hedge funds and actively managed mutual funds.
"We did have a tough quarter," CEO Larry Fink told Reuters April 14. "The entire industry had a tough quarter in active management and we were no different." As a result of its tough quarter, BLK saw first quarter earnings decline 20% to $657 million on $2.6 billion in revenue.
In reaction to its changing business, BLK announced that it is cutting 3% of its overall workforce and taking a $76 million restructuring charge as a result of this move. Its business is clearly moving away from active management; on the surface that would seem to be bad news as active management generates 54% of its base fees on just 34% of its overall assets under management.
One dollar of active AUM generates $1.59 in fees for BlackRock, while its passive business generates just 70 cents from the same dollar.
But, there's an upside. Passive money requires far fewer people to keep the lights on and the funds running. The Globe and Mail recently pointed out this reality.
"But here's the catch from a profitability standpoint: They generally track indexes and usually don't require much (or any) specific security analysis. They also carry lower fees than average actively managed funds. These two factors together add up to lower demand for people and less money relative to assets to pay them."
Yes, the fees are less, but so too are the expenses.
While it has hit a bump in the road in 2016, there's no doubt that it's on the right side of where wealth management is headed, and for that reason, I like BLK as my No. 2 top stock over $300.
Top Stocks Over $300 #1: Amerco (UHAL)

My top stock over $300 is Amerco (UHAL), which is best known for its U-Haul moving and storage business.
Down 9% year-to-date through April 19, UHAL has done wonders for shareholders delivering annualized total returns of 22.25% over the past 15 years, 16 percentage points greater than the S&P 500. It has achieved the same index-beating performance over 10 years, five years, three years and the past 52 weeks.
And when it beats the index, it beats it large.
In 2015, it outpaced the S&P 500 by almost 38 percentage points. Add to that the fact it paid $12 in special dividends in the last five years — it will pay another special dividend on Friday, April 21 — and you've got a company that knows how to keep shareholders happy.
UHAL generates a majority of its revenue from its moving and storage business, while its other two segments in property and casualty and life insurance provide nice pocket cash. In the nine months ended Dec. 31, 2015, its consolidated businesses delivered $760 million in operating profits on $2.6 billion in revenue, 90% from moving and storage.
It's really an investment company dressed to look like a moving and storage business. In the first nine months of fiscal 2015, it generated $182 million in self-storage revenues, about 10% of the revenues garnered from the trucks and trailers it rents to self-movers. The two revenue streams go together like peanut butter and jelly.
UHAL has more than 44 million square feet of self-storage space. That space sits on real estate that is someday going to be worth a heck of a lot more than the $2.5 billion value on its balance sheet.
Like someone who invests in dividend-paying stocks getting paid to wait for its share price to appreciate, Amerco does the same.
Unless people stop moving or storing stuff, it's a winning business model in good times or bad.
As of this writing, Will Ashworth did not hold a position in any of the aforementioned securities.