Whenever I put together galleries of stocks or exchange-traded funds, I like to provide investors with a modicum of diversification. That's especially true when assembling recommendations for retirement portfolios where income and minimal risk are the two primary criteria.
We all would love to have portfolios that generate 3%-plus income annually while also meeting or beating various benchmarks, including the S&P 500.
Therefore, to comply, I'm putting together a portfolio that will provide diversification, income and capital appreciation both today and all the way to retirement and beyond.
Assembling a core portfolio of five stocks and five ETFs, by the end of this article, you'll have an amazingly simple collection of ten holdings that will get you where you want to go.
In making the portfolio, I was looking for companies with a 3% yield or higher, at least 25% allocated to fixed income, and outperforming a relevant benchmark over the past year, whether it be the S&P 500 for stocks and the Bloomberg Barclays US Aggregate Bond Index for fixed income.
I hope you like it.
Stocks to Generate Retirement Income: Phillip Morris (PM)
Yield: 3.8%
Although I'm a non-smoker I've always admired the free cash flow generation cigarette companies provide. Whether we're talking about Phillip Morris International Inc. (NYSE:PM) or one of the other large multinational tobacco empires, they've always done a good job consistently growing dividends from one year to the next — a big reason why income investors love these stocks.
In recent years, Phillip Morris has slowed the rate at which it increases the quarterly dividend, which has turned off some investors, but I see a silver lining.
In March I suggested that Phillip Morris should buy Canopy Growth Corp (OTCMKTS:TWMJF), Canada's largest producer of medical marijuana. To do so would give PM backdoor access to the U.S. market, something it lost when it was spun off from Altria Group Inc (NYSE:MO) in 2008.
The company is currently spending a lot of money building factories to manufacture IQOS, its heated tobacco product. While early results are promising, I see cannabis as a much more attractive investment opportunity both in terms of size, scope and overall profitability.
In the meantime enjoy its 3.8% dividend yield.
Stocks to Generate Retirement Income: Canadian Imperial Bank of Commerce (CM)
Yield: 4.8%
Have a look at the dividend yields of any of the large American banks and you'll see that they pale in comparison to the big six north of the border in Canada where investors can obtain dividend yields 200 to 300 basis points higher than their counterparts in the U.S.
My favorite Canadian bank is Canadian Imperial Bank of Commerce (USA) (NYSE:CM) which provides the highest yield of the Canadian banks at 4.8%, double the payout JPMorgan Chase & Co. (NYSE:JPM) with almost the same amount of risk.
But that's not why I like Canadian Imperial Bank of Commerce.
I like this bank because it's making inroads into the U.S. market with the acquisition of PrivateBancorp in Chicago, which is being rebranded to CIBC Bank USA. In Canada, it's also doing very well where it's remaking its retail banking operation in order to improve the customer experience.
However, more importantly, it's generally ignored by bank investors for the simple reason that it's one of the smallest of the big Canadian banks. Unloved and undervalued, this is the bank to own.
Stocks to Generate Retirement Income: Phillips 66 (PSX)
Yield: 3%
Ever since Phillips 66 (NYSE:PSX) was spun off from ConocoPhillips (NYSE:COP), the owner of pipelines and refineries has done what a lot of spinoffs do once they become independent from their former parent — its stock has rocketed higher.
When PSX came out of the chute as an independent company in April 2012, it was trading around $30. Through Sept. 26, it has managed to deliver 200% cumulative returns for shareholders at a time when a lot of energy-related stocks have been decimated.
With hurricanes Harvey, Irma and Maria wreaking havoc on the southern U.S. and Caribbean, Phillips 66 has had to put some of its refineries located outside the damaged areas on full production to get the product out to its customers. Despite having damaged refineries in the Gulf Coast, the company's profits are expected to be tremendous because of the higher prices it's able to charge for product refined at its Midwest refineries unaffected by the three hurricanes.
With refineries in most regions of the country, Phillips 66 is somewhat protected against weather crises like the ones we've witnessed this summer. I guess that's why Berkshire Hathaway owns almost $7 billion of PSX stock.
Stocks to Generate Retirement Income: Oaktree Capital (OAK)
Yield: 7%
Oaktree Capital Group LLC (NYSE:OAK) has two things going for it.
First, it has got legendary investor Howard Marks leading the charge as the company's co-chairman and one of its co-founders in 1995. Marks recently sent a memo to clients letting them know that the good times in the markets are probably over. Brutally honest, that's the kind of investment manager you want at the helm. He's very similar to Warren Buffett in temperament. If you want to learn a thing or two about investment, read the memo — or better yet, read his books.
The second thing Oaktree has going for it is alternative investments. They've gotten a bad rap in the press for being expensive investment vehicles that make advisors rich but do little for those who invest in these products. Well, if that's true, at least you're owning one of the good guys.
But seriously, Oaktree manages $99 billion in assets such as private equity, real estate, distressed and corporate debt and other useful investments. Its closed-end funds have generated an internal rate of return of 19% over the past 30 years dating back to the company's predecessor, TCW.
Over the past five years, it has paid out an average of $2.82 in dividends annually. At its Sept. 28 closing price of $46.85, that's a 6% yield. I'd use that as your guide, not the 7% listed at the top, the yield over the last four quarters, including one $1.31 quarterly distribution.
Stocks to Generate Retirement Income: Berkshire Hathaway (BRK.B)
Yield: N/A
I know, I know, Berkshire Hathaway Inc. (NYSE:BRK.A, NYSE:BRK.B) doesn't pay a dividend, but I just couldn't leave the company Warren Buffett built off the list. It's too darn good, not to mention diversified not to include in a retirement portfolio. No worries, we'll make it up with the other investments.
Besides, if Donald Trump's tax plan gets through Congress — and that's a big i, given he's failed to get anything through the House and Senate — Berkshire Hathaway could be in for a $27 billion windfall suggests one analyst who covers its stock.
The theory goes that a reduction in the corporate tax from 35% to 20% increases its book value by $27 billion through the reduction in its deferred tax liability while simultaneously increasing its earnings power by 15%.
So, even if Warren Buffett were to die and people panic, a tax reduction builds in a $27 billion cushion, making its stock a must-own for any investor serious about having enough money in retirement. If I could only own one investment, whether it was a stock or ETF, this would be it.
ETFs to Generate Retirement Income: WisdomTree U.S. Dividend ex-Financials (DTN)



Yield: 3.4%
I chose the WisdomTree U.S. Dividend ex-Financials ETF (NYSEARCA:DTN) for two reasons.
First, I wanted to include a dividend fund focused on the U.S., but because three of my five stock picks are financials, this seemed like an appropriate way to provide income while giving investors greater exposure to U.S. equities.
Secondly, since the ETF's inception in 2006, it has delivered an average annual return of 8.7% through August 31, 2017, meaning it's generating about 40% of the annual return from income and 60% from capital appreciation.
It's able to do that because mid-cap stocks account for 33% of the portfolio, with large-caps and giant-caps the remainder. However, it's not heavily invested in growth stocks, which represent just 4% of the holdings; blended stocks another 28% of the $865 million in assets and value stocks are the majority at 68%.
Charging 0.38% annually, it's an ETF that provides income and growth at a reasonable fee.
ETFs to Generate Retirement Income: BLDRS Developed Markets 100 ADR (ADRD)
Yield: 3.0%
Now that I've covered U.S. equities, at least from a mid-cap and large-cap perspective, it's time to go outside the U.S. to international markets to provide investors with some geographic diversification.
Although international ETFs are starting to perform better, there have been some lean years for anyone investing outside the U.S. Regardless of the improving environment; I think it's important always to have at least a portion of your portfolio invested in international equities.
For this reason, my first non-U.S. ETF is the BLDRS Developed Markets 100 ADR ETF (NASDAQ:ADRD), which tracks the BNY Mellon Developed Markets 100 ADR Index, which invests in approximately 100 developed-market ADRs. The ETF itself has just 84 holdings, but they're all well-known large-cap companies with an average market cap of $90 billion. The UK represents the biggest allocation by country at 40% of the portfolio with Japan, Switzerland, France and Spain the next largest weightings.
Although it technically doesn't make the cut with a 30-day SEC yield of 2.99%, its 12-month distribution rate of 3.3% looks good, especially when you consider its annual fee is a reasonable 0.3%.
ETFs to Generate Retirement Income: Vanguard Global ex-U.S. Global Real Estate (VNQI)



Yield: 3.2%
With my final equity pick, I've decided to invest in real estate businesses outside the U.S. Real estate is always a good asset to own if you're interested in protecting against inflation because rents tend to move higher from one year to the next, ensuring your retirement income is keeping up with inflation.
The Vanguard Global ex-U.S. Real Estate ETF (NASDAQ:VNQI) invests in real estate companies in more than 30 countries around the world excluding the U.S. It has got excellent geographic diversification with 51% of the ETF invested in Asia/Pacific developed countries, another 20% in emerging markets and 25% in Europe.
The ETF has $4.9 billion in assets, providing investors with plenty of liquidity. Many of the top ten holdings, which account for 20% of the portfolio, aren't household names in America, but mean something to investors located in those markets. It has a total of 674 stocks in the portfolio providing considerable diversification beyond the top ten holdings.
Yielding 3.2% annually and charging just 0.15%, VNQI is an excellent way to capture the world's biggest real estate markets outside of the U.S.
ETFs to Generate Retirement Income: iShares iBoxx $ Investment Grade Corporate Bond ETF (LQD)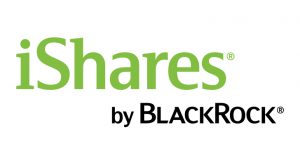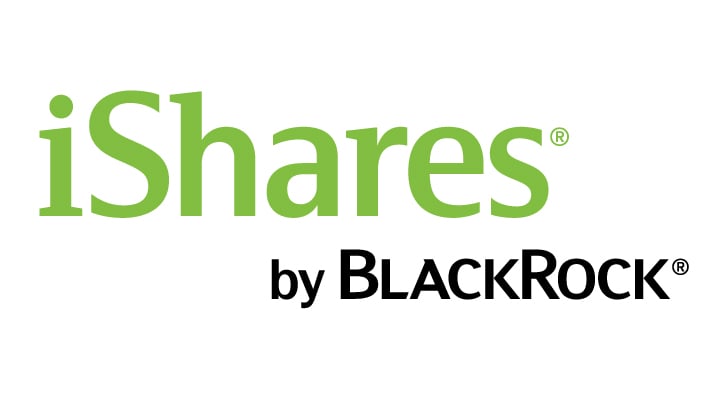 Yield: 3.1%
Given interest rates are still relatively low it's not easy to come up with many bond ETFs that yield 3% or more. Difficult, but not impossible, the iShares iBoxx $ Investment Grade Corporate Bond ETF (NYSEARCA:LQD) gets the job done at 3.2%.
Investing in more than 1,800 investment grade U.S. dollar-denominated corporate bonds, LQD's provided investors with 6% annual returns over the past 10 years and 5.7% annually since 2002 with about half the return from income and a half from capital appreciation. The weighted average maturity of the bonds held in the ETF is 12.34 years while the average coupon is 4%.
Charging 0.15% annually, you're not paying too much for an excellent buy-and-hold bond portfolio that gives you the income you desire without excessive risk. With almost $38 billion in assets, it's easy to see that it's popular with income investors.
ETFs to Generate Retirement Income: iShares U.S. Preferred Stock ETF (PFF)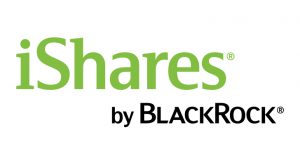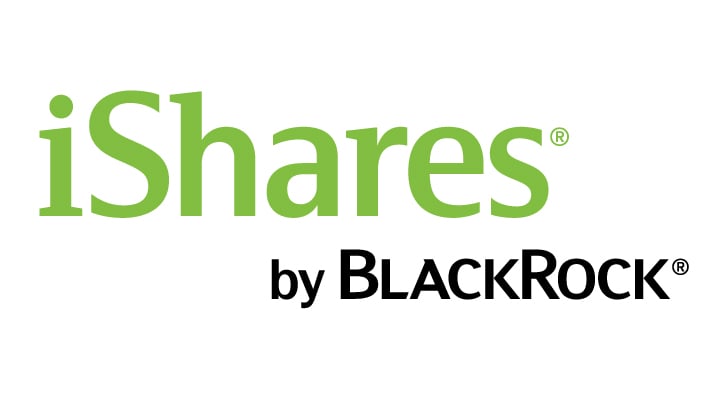 Yield: 5.6%
My final pick, while not a bond fund, provides the kind of income retirement portfolios are looking for.
The iShares U.S. Preferred Stock ETF (NYSEARCA:PFF) isn't cheap at 0.47% but given it delivers a yield of more than 5%, I think most investors should except the tradeoff.
PFF tracks the performance of the S&P U.S. Preferred Stock Index, a collection of preferred stocks that pay a fixed dividend like a bond but give investors an ownership stake in the company. Considered equity on the balance sheet, its dividends must be paid ahead of the common stock dividends making them attractive for income investors.
The ETF invests in a total of 284 preferred stocks, 86% of which are U.S. companies with the UK and Netherlands accounting for the remainder. Also a popular ETF with $18.5 billion in assets, the top ten holdings account for 20% of the assets.
The other downside besides its fee is that financials represent almost three-quarters of the portfolio. However, like the fee, the yield makes up for the overweighting in financials.
As of this writing, Will Ashworth did not hold a position in any of the aforementioned securities.