Investors considering financial stocks to buy naturally drift toward big banks like JPMorgan Chase & Co (NYSE:JPM) and Bank of America Corp (NYSE:BAC). However, many non-bank financial stocks have performed well in 2017, suggesting it wouldn't be a bad idea to take a look beyond the JPMorgan's of the world.
Of the S&P 500's 11 sectors, financial stocks are performing in the middle of the pack, up 11% year-to-date. If not for the 26% return of IT stocks, financials would be keeping up with the entire S&P 500, which is up 13%.
Of the five sub-sectors that comprise the S&P 500 financials, the best performer is asset management, up 17% YTD. That's one area investors can look for non-bank financial stocks to buy. Another would be the investment banks and brokerage firms, which are up 8% YTD.
Off to a hot start early in October, financial stocks of all stripes could be the winning call heading into the final quarter of 2017. Here are my seven best non-bank financial stocks to buy now.
Non-Bank Financial Stocks to Buy: Berkshire Hathaway (BRK.B)
The best part about buying Berkshire Hathaway Inc. (NYSE:BRK.A, NYSE:BRK.B) is that you get an excellent collection of businesses while also holding a stake in some big banks, such as Bank of America where Warren Buffett's holding company is the largest shareholder at 6.6%.
Oh, and don't look now, but BRK.B is up 14% YTD, its sixth double-digit gain out of the last eight years. If you thought the Oracle of Omaha was done performing for shareholders — think again.
Buffett's latest deal finds him buying roughly 39% of Pilot Flying J, the largest operator of travel centers in North America. Currently owned by billionaire Jimmy Haslam, the owner of the Cleveland Browns, Berkshire Hathaway will buy majority control in 2023 when it acquires an additional 41% equity stake. After 2023, the Haslam's will continue to own 20% of the business and remain a part of its operations.
This purchase is a real indication how Buffett feels about America's trucking industry.
Non-Bank Financial Stocks to Buy: Morgan Stanley (MS)
Now that real estate is its own sector within the S&P 500, I won't be recommending any real estate investment trusts as part of my look at non-bank financial stocks to buy.
However, I can do the next best thing by suggesting investors have a look at Morgan Stanley (NYSE:MS), which recently announced that it was acquiring Mesa West Capital, a Los Angeles-based non-bank commercial real estate lender with offices in Chicago and New York.
With $5 billion in assets under management, Mesa West brings additional assets to Morgan Stanley's investment management business, which CEO Lloyd Blankfein is looking to grow. Between Q1 2016 and Q1 2017, Mesa West originated 8% of the non-bank commercial real estate loans in the Boston area. In 2016 in its entirety, Mesa West was a top ten lender in Boston with $200 million lent for commercial real estate acquisitions.
Also big in New York City, Mesa West gives Blankfein an additional platform to grow its investment management business, which generated $142 million in pretax income in the second quarter, 20% higher than a year earlier, but still a small piece of the company's overall profits.
Look for big things from its investment management business in the next two to three years.
Non-Bank Financial Stocks to Buy: BlackRock (BLK)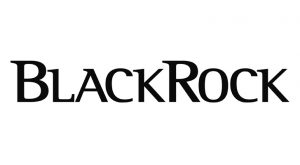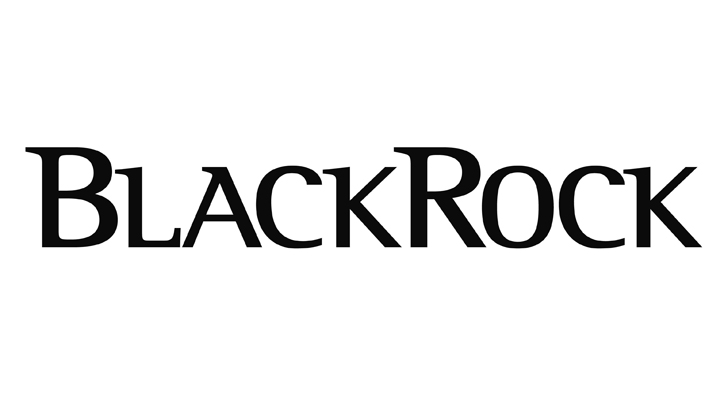 As asset managers go, there's nobody bigger than BlackRock, Inc. (NYSE:BLK), which manages $5.7 trillion on a global basis.
A tremendous responsibility, BlackRock's CEO Larry Fink recently reshuffled the company's management team, in part, to take advantage of the growing interest in alternative investments, such as real estate and private equity. Also, it likes to move senior management around its various businesses so that they better understand the entire company and not just a small piece of it.
Good strategy.
Like Lloyd Blankfein over at Morgan Stanley, Fink is interested in growing the alternatives portion of its business, which currently accounts for just 2% of BlackRock's overall revenue but 6% of its fees.
Recently, I proposed that BlackRock's iShares unit would make an excellent candidate for a spinoff to extract greater value for shareholders from its dominant position in the exchange-traded funds industry. If Fink's able to grow its alternatives platform, it would make a spinoff that much more palatable to investors.
In the second quarter ended June 30, iShares accounted for $1 billion of BlackRock's total base fees, approximately 37% of its overall revenue. While BLK is trading near a 52-week high, I still see greater value splitting the company.
Either way, BlackRock is a non-bank financial you want to own.
Non-Bank Financial Stocks to Buy: S&P Global (SPGI)


Information is critical for business success. When it comes to providing that information there are few companies that can compete with S&P Global Inc (NYSE:SPGI), a non-bank financial that continues to grow every segment of its business through acquisitions, partnerships and organically.
I recently called it one of the seven dividend aristocrats to buy for growth. Sure, its yield is barely over 1%, but when you're doing a lot right, it's hard to object. Growing organic revenue by 10% quarterly, its adjusted earnings-per-share by 19% a quarter, and bumping up its adjusted operating margin by 330 basis points in a single quarter, the appreciation of SPGI's stock price will make up for any dividend shortfall.
Fintechs are all the rage. SPGI recently made a strategic partnership and minority investment in one. Algomi is a bond information network that allows traders to make better decisions by using artificial intelligence to increase the transparency between the buy and sell sides of a trade.
S&P Global might be the company behind the S&P 500, but it is so much more.
Non-Bank Financial Stocks to Buy: State Street (STT)


If I asked ten people if they had heard of State Street Corp (NYSE:STT), only those who work in the financial services industry might have a clue.
However, InvestorPlace's James Brumley recently called the company one of the ten great stocks to buy you didn't know existed. That's because a lot of what it does, it does behind the scenes.
As I mentioned previously, artificial intelligence has become one of the biggest subjects of interest in financial services, and a key to future success.
State Street has embraced technology in recent years to transition from collector of data to provider of insights. Project Beacon is the company's five-year plan to cut costs, increase the speed at which it services its customers and help them better utilize their information.
To that end, it has launched the Quantextual Idea Lab, an artificial intelligence platform that helps clients better understand their data. Project Beacon is expected to remove $550 million from State Street's operating costs by 2020, which will then be reinvested in the digitization of its business.
One of the so-called "custody" banks that handle the record-keeping for institutional investors and don't make a lot doing it, State Street's transformation is going to make your investment in STT stock appear to be a sage move come 2020 and beyond.
Non-Bank Financial Stocks to Buy: Loews (L)
Loews Corporation (NYSE:L) is a poor man's Berkshire Hathaway with a market cap of $16 billion or less than 5% of Berkshire Hathaway's. Once upon a time back in 2007, the holding company's market cap was almost $27 billion. Unfortunately, investments made in the oil & gas industry have knocked the momentum out of its stock.
The Tisch family founded Loews back in the 1950s and they've been owners of more than 5% of its stock ever since.
Like Buffett, the key to success for Loews is book value per share. Over the past decade, Berkshire Hathaway has grown its book value per share by 10% annually, 400 basis points greater than Loews. In the same 10-year period, Berkshire Hathaway's stock is up 16% annually compared to 4% for L.
It all comes down to book value and if oil prices move higher, Loews' will increase dramatically over the next 12-24 months given two of its biggest investments are in offshore drilling and pipelines.
Of all the non-bank financial stocks to buy, L is the only one tied to the performance of oil, so if you don't believe oil prices are going higher, this is not the stock for you.
Non-Bank Financial Stocks to Buy: Invesco (IVZ)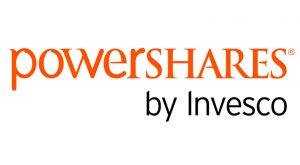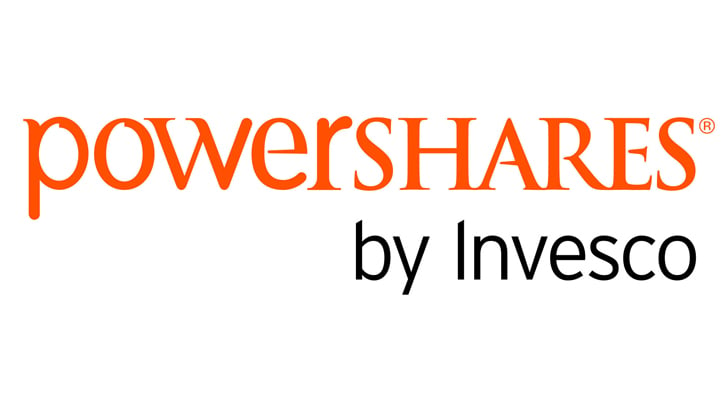 Invesco Ltd. (NYSE:IVZ) announced Sept. 28 that it was buying Guggenheim Investments' ETF business for $1.2 billion or about 3.3% of Guggenheim's $36.7 billion in assets under management.
A fair price according to industry experts.
The key to this deal isn't so much that it adds $37 billion in ETF assets under management, but that it acquires a company in Guggenheim that is one of the few that's allowed to create its own indexes which makes product creation a much easier undertaking,
The fourth-largest ETF provider in the U.S. with $159.4 billion in AUM, well behind BlackRock in the top spot with $1.2 trillion, it's using this acquisition to fill the gaps in its ETF lineup, making it more attractive to clients who are looking for ETF solutions rather than products.
Combine the latest acquisition with Jemstep, the robo advisor it bought in 2016, and you've got a powerful combination for both retail investors and financial advisors.
I see good things ahead for Invesco.
As of this writing, Will Ashworth did not hold a position in any of the aforementioned securities.