If you ask investors who Joel Greenblatt is, most would probably answer that he's the guy behind the Magic Formula, the process for identifying out-of-favor companies whose stocks are cheap.
However, long before Greenblatt's book The Little Book That Beats the Market came out in 2005, he wrote an even better book, You Can Be a Stock Market Genius, about spinoffs and other special situations.
"The facts are overwhelming," wrote Greenblatt in his 1997 book. "Stocks of spinoff companies, and even shares of the parent companies that do the spinning off, significantly and consistently outperform the market averages."
The most successful spinoff occurred in 2006 when McDonald's Corporation (NYSE:MCD), who acquired 90% of Chipotle Mexican Grill, Inc. (NYSE:CMG) over a seven-year period for $360 million, sold its entire ownership stake in the fast-growing burrito business to focus on burgers and fries.
If you bought 100 shares of CMG stock in the January 2006 IPO at $22 apiece, today you'd have $41,399 through July 26. That's an annualized total return of 34.1%, an unbelievable return considering the pain Chipotle has been through in the last couple of years, not to mention a pretty decent correction in 2008.
Spinoffs can be money in the bank. Here are seven I'd like to see in the not-to-distant future.
Stocks With Huge Spinoff Potential: Constellation Brands (STZ)
In late May, Constellation Brands, Inc. (NYSE:STZ) made an unsolicited offer to buy Brown-Forman Corporation (NYSE:BF.B), the maker of Jack Daniels and other fine spirits. The proposal went nowhere as the Brown family, who own 70% of the voting shares, have no interest in selling.
In March, I suggested that Brown-Forman should acquire the Boston Beer Company Inc (NYSE:SAM) because the craft brewer's stock was and still is very cheap relative to its peers.
But now I believe that Brown-Forman might be better off merging with Constellation and then spinning off Constellation's beer and wine assets into a separate, publicly traded company.
Why's that?
The U.S. liquor industry is booming. In 2016, volume increased by 2.4% to 220 million cases, and revenues rose by 4.5% to $25.2 billion, an indication that more Americans are drinking pricier spirits in their old-fashioned cocktails.
Not entirely sold.
Well, George Clooney and his two partners recently agreed to sell their Casamigos tequila brand to Diageo plc (ADR) (NYSE:DEO) for $700 million upfront and a $300 million earn-out over the next ten years. Clooney and company only started the brand four years ago. By any standard that's a fabulous return.
Craft beer is hitting a plateau and wine is on the downside of an extended period of growth. The Browns and Sands (the family that controls Constellation) should figure out how to share control and make it happen.
Together, they could become the world's largest spirits company ahead of Diageo.
Stocks With Huge Spinoff Potential: PepsiCo (PEP)
Anyone who follows the beverage and snack company is likely aware of the three-year battle between PepsiCo, Inc. (NYSE:PEP) and activist investor Nelson Peltz over the direction of the multinational business.
Peltz wanted Pepsi CEO Indra Nooyi to split the beverage business from the snacks business. While that never happened,
Peltz did well on Pepsi investing $269 million in buying 18 million shares in late 2012, selling in April 2016, for $1.8 billion.
"In March 2016, Trian sold its stake in PepsiCo, which it held for over three years," stated a Trian company statement at the time. "PepsiCo has addressed many operational issues identified by Trian … The market has viewed these developments positively and PepsiCo currently trades at a substantially higher multiple than at the time of Trian's initial investment in late 2012."
Rather than split the food and beverage businesses, I would suggest that Pepsi spinoff the International business from its North American operations, with Nooyi running North America and a growth-oriented CEO building its international business.
PEP stock has done reasonably well over the last five years, delivering a 13.6% annual total return to shareholders, but still not enough to match the S&P 500 index.
It can do better.
Stocks With Huge Spinoff Potential: Starbucks (SBUX)
The future of Starbucks Corporation (NASDAQ:SBUX) is in Asia — more specifically, China.
In fiscal 2017, SBUX plans to open 2,100 stores globally with 1,000 coming from its China/Asia Pacific (CAP) segment. Starbucks wants its China store count to be 5,000 by the year 2021. That's incredible in a country where most people drink tea — and at home, not in a cafe nearby or close to work.
Interestingly, estimates suggest that outside the home, Chinese consumers are drinking as much coffee as they are tea, slowly injecting a coffee culture where one never existed before Starbucks' arrival in 1999.
The estimated market in China for coffee served in cafes was $2.9 billion in 2016, up 164% from 2006. According to 2014 stats, SBUX had a 75% coffee-shop market share. That has led to profit margins that are the highest in the company.
Starbucks' CAP segment grew operating profits by 36% in Q2 2017, almost triple its 13.4% revenue growth in the quarter, and if the company separated its Chinese business from the rest of Asia, I'm sure that growth would be even higher.
Whether SBUX were to spinoff China by itself or as part of a bigger Asian company, I believe the IPO would be well received by investors.
Stocks With Huge Spinoff Potential: Costco (COST)
Long-time shareholders of Costco Wholesale Corporation (NASDAQ:COST) probably know that the retailer's Canadian stores have outperformed those in the U.S. by a wide margin for some time.
In the last three fiscal years, Costco Canada's same-store sales have increased by 8% in 2016, 8% in 2015 and 9% in 2014. That's 500, 200 and 400 basis points better than its U.S. stores.
The fact is Canadians "spend 90% more per capita" at Costco than Americans do. Regarding profitability, Costco Canada had an operating margin of 4.6% in fiscal 2016, 190 points higher than in the U.S. Lastly, its return on assets in Canada are more than double those in the U.S.
This performance is a big reason why Costco continues to expand across Canada. Currently, with 94 stores, it plans to have 101 open by the end of August.
Canada's IPO market is heating up in 2017. Costco should spinoff Canada while the business is on top. It would be a moneymaker for everyone involved.
Stocks With Huge Spinoff Potential: BlackRock (BLK)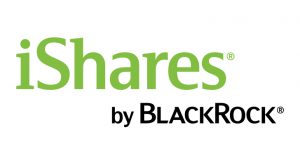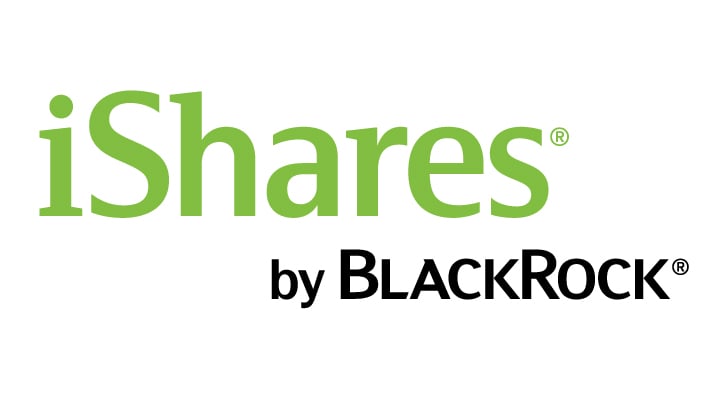 Active management is losing its battle against passive investing and nowhere is that more apparent than at BlackRock, Inc. (NYSE:BLK), one of the world's largest asset manager with $5.1 trillion in its care.
The company's ETF business, marketed under the iShares brand, grew assets by 13% in 2016 to $1.3 trillion. iShares assets under management represent 27% of BlackRock's total AUM and 36% of its long-term base fees.
As iShares goes, so goes BlackRock.
In this particular case, I would consider spinning off the rest of BlackRock into a new publicly traded company and renaming BlackRock's existing business as iShares Inc. or something to that effect.
ETFs will be the investment vehicle of choice on a global basis for years to come. As a leader in this space, it would make sense to get iShares, the company, into the hands of more investors.
Stocks With Huge Spinoff Potential: Disney (DIS)
This ship has probably sailed, but I'd be remiss if I didn't bring up the often mentioned idea of spinning off ESPN from its parent, Walt Disney Co (NYSE:DIS).
ESPN has long been Disney's cash cow, and even though the sports network's total subscribers and the daily audience has been shrinking over the last five years, it delivers a lot of profits for Bob Iger.
Like an illicit drug, it's irresistible.
"In 2011 ESPN was paid less than $5 per subscriber per month. This year it is being paid $7.86, according to Kagan, a research firm—meaning it collects $2.3bn more despite having 12m fewer subscribers," the Economist stated in May. "No other basic-cable channel commands even $2 a month from pay-TV operators, and most charge far less than a dollar."
This situation isn't news. Most investors realize the conundrum Bob Iger faces when it comes to ESPN. The Golden Goose will soon fly away.
But before it does, why not leverage its cash flow to create a diversified conglomerate of sports properties? Spin it off into its own company so that it can expand its reach in the sports marketplace.
If its situation is as dire as some think, a spinoff will bring DIS a return on its investment that in ten years' time, it might not be able to secure.
Stocks With Huge Spinoff Potential: Tata Motors (TTM)
Virtually since the day Tata Motors Limited (ADR) (NYSE:TTM) acquired Jaguar Land Rover (JLR) from Ford Motor Company (NYSE:F) in 2006, the luxury automobile brands have been rumored to be spun-off by Tata.
In the seven years between 2008 and 2015, JLR's revenues have increased by 700%, suggesting that Ford has missed out on a pretty good payday.
"The acquisition of Jaguar and Land Rover has been one of the most successful turnaround stories by the Tatas," Mahendra Patil, managing partner at Mumbai-based consulting firm XMPUS Financial Services LLP told Bloomberg recently. "So reaping its benefits, by listing when the Indian operations are down, may be one of the most appropriate decisions."
Now, with the success of the Ferrari N.V. (NYSE:RACE) spinoff in January 2016, the rumor mill has started once more. Tata better hurry because Aston Martin is also mulling an IPO in the next year.
As of this writing, Will Ashworth did not hold a position in any of the aforementioned securities.