Investing may be a hobby for some — but for most, it is a chore. So many stocks, bonds and funds to go through. And where to start? Just peruse the pages of InvestorPlace and you'll find an expanding plethora of economic and market opinions and countless picks and pans. And who knows how many will work out or not? And how is the average individual investor to just wade into the morass of the markets?
Well, here's a thought. The rest of your clan may have spent hours dealing with the art of the deals on Black Friday — take 10 minutes now and I'll provide you with a nice packaged plan of 10 exchange-traded funds that will provide core representations of 10 key segments of the markets that together will provide a balanced portfolio for you not just for 2018 — but well beyond.
I'll start with a nice core collection of the best ETFs to buy focused on the U.S. and global stocks. Then I'll build upon the core with some growth from emerging markets and technology stocks. On to real estate, as they aren't making any more of it. Then I will bring the cash coming your way with passthroughs and preferreds and two great bond opportunities.
So, make yourself a nice turkey sandwich and read on and take notes — and then you'll be ready to go online and put my ten-minute plan to work.
10 Minutes, 10 Best ETFs to Buy for 2018: SPDR S&P 500 ETF Trust (SPY)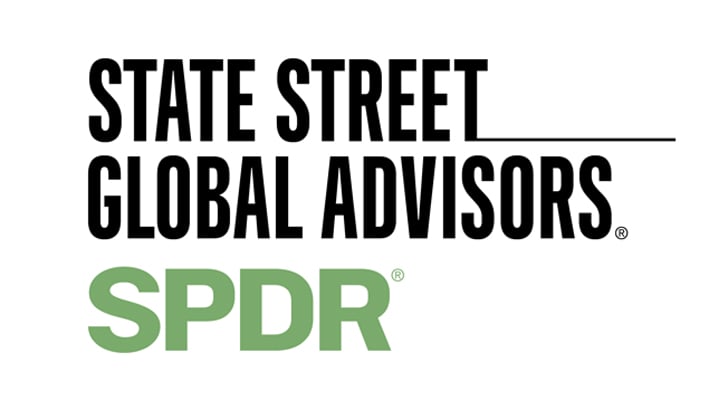 Expense Ratio: 0.1%, or $10, per $10,000 invested annually
How dull can I be starting out with the SPDR S&P 500 ETF Trust (NYSEARCA:SPY)? Surely there's a better start than the most generic of ETF investments? Nope. Remember that to start to build a great portfolio you need a solid foundation. And that means the base of arguably not just the U.S. stock market, but the benchmark for markets well beyond America.
The S&P 500 is the destination of investors around the world. Just about every individual and institution as well as pension fund sends cash to buy into some form of the S&P 500 index of stocks.
And with all of the cash coming from 401k deductions every week or so as well as all of the rest, there is a good case that the S&P 500 should fare well for next year. And yes, I'm aware that the U.S. market is ahead of economic growth for this year. And yes, I'm aware that on various metrics that the valuation of the stock market is up there. The Robert Shiller study of the price-to-earnings ratio (P/E) is peaking. And margin debt is just below historical highs. But with so much cash flowing to the market that can't really effectively completely go away — I see stocks benefiting.
And with so much deregulation, government fiscal stimulus and relatively easy credit continuing, the S&P 500 should end up higher even with a few fits and starts along the way. The SPDR S&P 500 ETF is the cheap and easy way to start. Now on to the next ETF.
10 Minutes, 10 Best ETFs to Buy: SPDR MSCI ACWI EX-US ETF (CWI)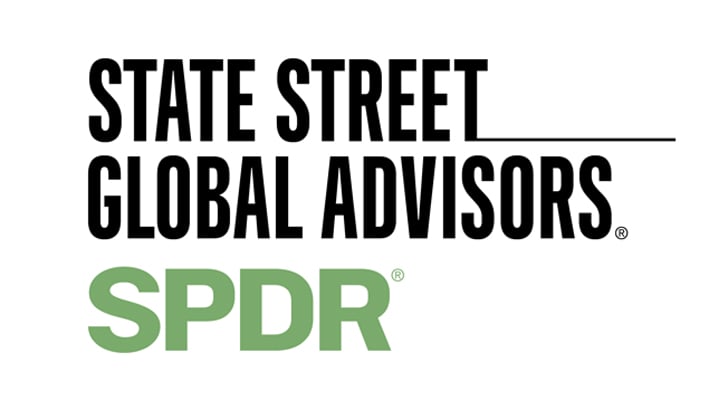 Expense Ratio: 0.3%
Now that you have a base with the S&P 500, lets bring in the rest of the globe's primary markets with the SPDR MSCI ACWI EX-US ETF (NYSEARCA:CWI). This ETF tracks the MSCI All Country World Index (ACWI) without U.S. stocks. Think of this index as the globe's S&P 500 and that by buying into this that you'll get the full range of the power of the planet's stocks.
Sure, there are plenty of problems out there. Many economies still are reeling from past excesses. And plenty are dealing with everything from refugees to corruption. But for all of the points of trouble – there is always growth happening. Capital keeps flowing to the next new, new things and building and expansion is still happening throughout Asia, Africa and even the beleaguered Middle-East and yes, even in spots down in South America.
So, while the U.S. market has been one of the best performing this past year — you need to have a skin in the game well beyond to balance things out. And by doing so, you'll be in the market that may be the best next year or the next.
This is a very low-cost means of being in the right place in the world's markets before everyone figures out where that place shall be. Now, on to the next ETF that brings in a bit of bet on what's next.
10 Minutes, 10 Best ETFs to Buy: iShares Dow Jones US Technology ETF (IYW)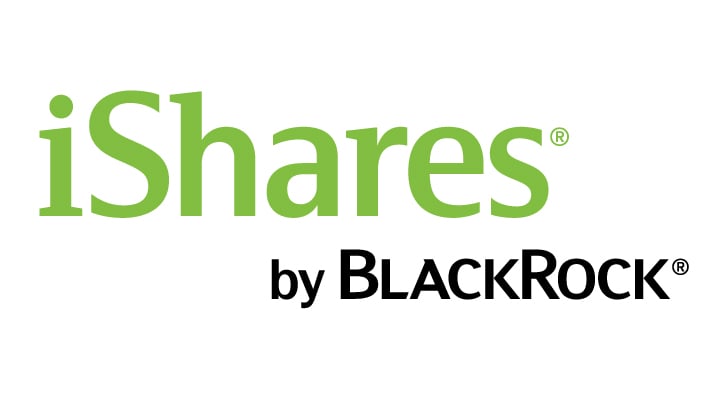 Expense Ratio: 0.44%
Take a look back in your investment memory. Sure it would have been great to buy into International Business Machines Corp. (NYSE:IBM) back a generation ago as its computers changed the way business was done. Or how about Microsoft Corporation (NASDAQ:MSFT) back when Bill Gates figured out how to make computers really do things? Or how about that guy out in his garage making PC's more approachable with that company called Apple Inc. (NASDAQ:AAPL)?
I can list these sorts of technological alchemists all day — but we only have ten minutes with this plan. The key talking point is that you have other things to do each day rather than picking through all sorts of tech journals. And really, can you drive around to all of the garage bays in and around Palo Alto, California, interviewing all of the guys and gals in hoodies about their idea that will change the markets?
No you don't.
So, this is where the iShares Down Jones US Technology ETF (NYSEARCA:IYW) comes in. It tracks a collection of companies that continue to either invent and develop the technology that is ruling the world — or they are investing in or capitalizing on the smaller fry that bringing something else new to the game.
It's the easy way to spread your cash on what will be the leading bit of gizmos and software that are now or will be the way that things get done for the future. Now on to a similar theme of what's on the way up with our next ETF.
10 Minutes, 10 Best ETFs to Buy: MSCI SuperDividend Emerging Markets ETF (SDEM)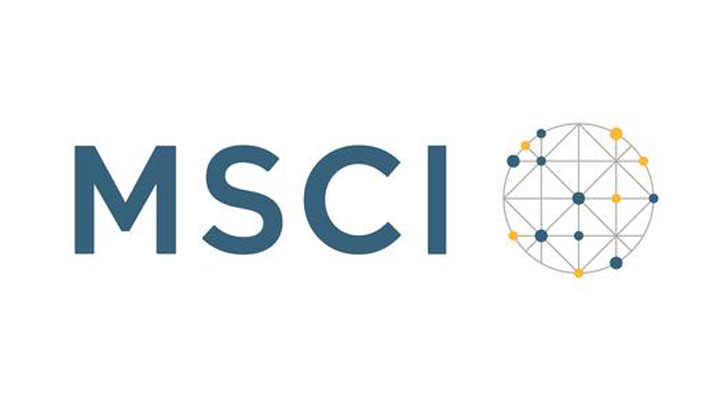 Expense Ratio: 0.65%
Sure, the U.S. is the leading economy. But that's coming to an end as China is on its way to becoming the number one market. And remember when Japan was just a by-word for makers of junk and tin toys? The world is always evolving and there are economies and markets that not only want to be bigger and better, but actually are going that way.
The MSCI SuperDividend Emerging Markets ETF (NYSEARCA:SDEM) follows the MSCI Emerging Markets Top 50 Dividend Index. This ETF gives you and your portfolio a collection of companies around the planet that are and can cash in on the up and comers.
But at the same time, you get the power of dividends. This means that while you are waiting for more global growth — you'll be getting paid to be patient and those dividends also will give your portfolio a little cushion because no market goes up without some pauses.
The ETF picks from the 50 highest dividend-paying stocks in markets around the globe. This means generally higher dividends from a widespread of companies and industry in varied markets making for controlled market risks.
The U.S. market has been attracting so much cash that arguably the market may be ahead of the underlying economic growth of the nation. And in much of the emerging and transitioning markets, the economies are expanding at a greater pace, with the stock markets trailing the underlying growth.
This means bargain buys where the markets are much cheaper and the dividends are more attractive is the primary case for this ETF.
Yielding a bit more than 5%, higher than the yield of the U.S. S&P 500 index the ETF continues the beginning of its upward price march with gains for the past year running at just shy so far of 10%. Now on to the first of real cash generators for your portfolio with the next ETF.
10 Minutes, 10 Best ETFs to Buy: Vanguard REIT ETF (VNQ)


Expense Ratio: 0.12%
As we're now past Thanksgiving and Christmas shopping is getting under steam I'll reference one of my favorite Christmas television specials. Premiering back in the great year of 1965 is A Charlie Brown Christmas. Now, in that special Lucy van Pelt is already a bit disappointed in the big man in the red suit. As she says, she always get toys and socks and other stuff — but never what she really wants … real estate.
Real estate is a true cornerstone for building a great portfolio. It is limited in absolute supplies in key markets. And it generates lots of steady and rising cash. This is where the Vanguard REIT Index Fund (NYSEARCA:VNQ) comes in.
The ETF tracks the MSCI US REITs index and as such provides exposure to commercial, hospitality, residential and all sorts of other income generating real estate.
This will give you a steady-to-rising dividend that is partially tax advantaged in two ways. First, the underlying companies don't have to pay corporate income taxes — so there is more cash for the dividend. Second, they also pass through depreciation and other tax deductions that shield part of the dividend from your own current tax liabilities.
It is a great packaged means of getting the biggest and best of the U.S. property markets.
Now on to an ETF that follows the way Warren Buffett used to invest in his salad days.
10 Minutes, 10 Best ETFs to Buy: PowerShares Global Listed Private Equity Portfolio (PSP)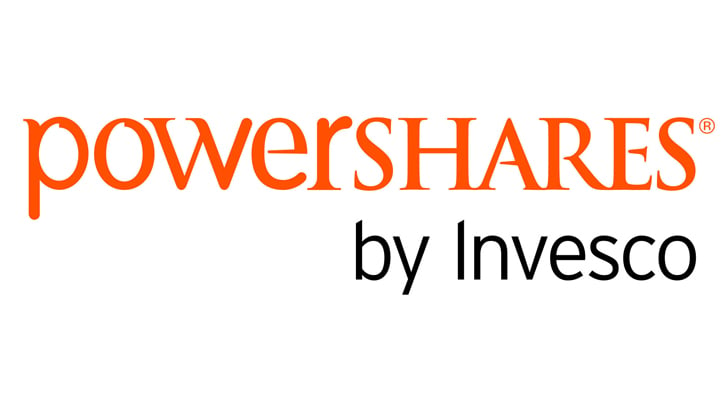 Expense Ratio: 2.31%
Who would not want to invest with Warren Buffett back in the 1960s? Back then, he formed private partnerships and, armed with Benjamin Graham's tutelage and some backing, he began to buy into lots of small to medium-sized companies that he packaged and pooled together.
The key for him was that the underlying assets of a company were worth more than the cost of the sum. And that the companies threw off lots of cash that could be used to fund the next company to buy.
The PowerShares Global Listed Private Equity Portfolio (NYSEARCA:PSP) tracks the Red Rocks Global Listed Private Equity Index and is managed by Invesco. The index tracks listed investment companies that invest in private firms. The companies are located primarily in the U.S. with additional investment companies in Europe and Asia.
They operate as Business Development Companies (BDCs), passthroughs including Limited Liability Companies (LLCs) as well as other corporate structures. The common theme is that they each take equity positions, or full ownership as well as making loans to privately held firms.
As I began to explain, these companies tend to operate much like smaller versions of Warren Buffet's Berkshire Hathaway (NYSE:BRK.A, NYSE:BRK.B) in that they leverage their financial strength to build up their portfolios with lots of quality underlying companies and work to enhance and develop them.
Then in turn, they can either continue to benefit from cash flows or they can cash out in an exit strategy capitalizing on gains from the sales.
The benefits of the ETF is that you get a broad collection of these private equity companies as well as benefiting from a global collection of underlying assets.
The ETF has a good track record of a higher dividend yield that is currently yielding in excess of 8%. And the overall performance of the ETF shares gaining some 35% over the past five years. Warren would be proud and your portfolio will benefit. Now, lets oil up the gears of your portfolio with even more cash generating assets with the next ETF.
10 Minutes, 10 Best ETFs to Buy: Alerian MLP ETF (AMLP)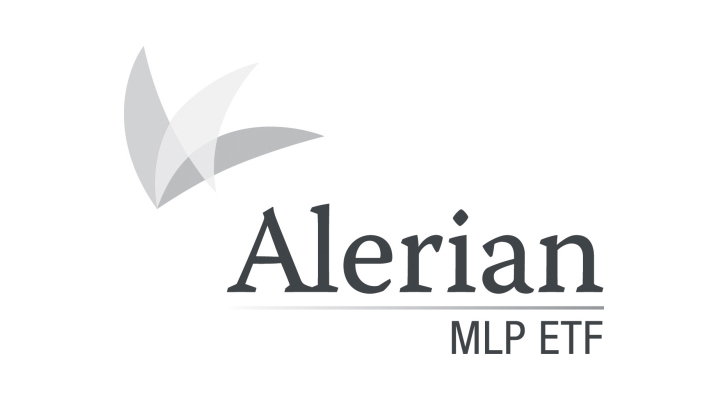 Expense Ratio: 1.42%
Years ago, I worked for and with a newsletter guru and fund manager that loved oil. He talked about oil all of the time. He wrote in his newsletters about oil all of the time. And he wrote a book about oil.
I learned a valuable lesson from him. He will be right now and gain. But he will also be wrong now and again. Oil and natural gas goes up in price and then it goes down in price. And sure you can try to time the buys and sells, but — as I've said earlier — you don't have the time to pick peaks and troughs. Instead, my way of playing oil and gas is less about the direction of prices but more about cashing in on the movement of it otherwise known in the industry as the mid-stream of the petrol patch.
The Alerian MLP ETF (NYSEARCA:AMLP) tracks the Alerian MLP Infrastructure Index. The index in turn tracks 25 U.S. energy infrastructure Master Limited Partnerships. These include crud oil and natural gas pipelines as well as gathering, processing and storage of the petro-products.
So, these are the toll-takers of the U.S. energy markets. And while not entirely immune to the volatilities of the petroleum markets, they are significantly more insulated from the potential of lower oil and gas prices.
As toll-takers, these MLPs collect income on a daily basis by transporting and processing petroleum. Then in turn they pass through the majority of the income to shareholders in the form of typically higher dividend distributions. And there are added benefits. Because they are set up as passthroughs, they do not have to pay corporate income tax. This means more cash for higher dividends.
And as passthroughs, they also pass through tax deductions, including depreciation on equipment and other expenses. So, that means for much of the income paid in distributions those distributions are shielded from current income tax liability making the effective after tax yields even higher.
Alerian has been a specialist in this area of the market for a long time. And the ETF streamlines the process of investing in this vital and high-cash generating segment of the petrol patch.
With the market a bit softer for petrol stocks, the index is now down a bit for the year making for a great bargain buy. And with a dividend yield running at near 11%, this ETF makes for a great holiday cash generator. Now that the portfolio is well lubricated, I will bring more cash generating assets with our next ETF.
10 Minutes, 10 Best ETFs to Buy: First Trust Preferred Securities and Income ETF (FPE)


Expense Ratio: 0.85%
So far, the portfolio has been building with growth and then onto a bit more of a focus on getting paid with dividends. Dividends are what will keep your portfolio working even when the market is not. And one of the best way to stay in the stock market through thick and thin while getting paid is with preferred stocks.
Preferred stocks are like hybrid securities. They are like a stock in that they will reflect the benefits of the issuing company. But they are also like a bond in that they pay a dividend set by a rule when they are issued. First used the 1800's by a U.S. railroad company to fund western expansion, preferred stocks are a great way to round out a portfolio while bolstering dividend cash.
The First Trust Preferred Securities and Income ETF (NYSEARCA:FPE) is one of the relatively newer "active" ETFs that do not track an index, but rather track the securities chosen by the asset manager.
First Trust has been a specialist in income investing and has a series of closed-end funds that have performed well. With the ETF, First Trust provides the eased access of the liquid market for Exchange Traded Funds, arguably with the potential for closer to net asset values for the fund.
The ETF focuses on one of the best parts of the stock market for dividend investors. Preferred shares provide the locked-in dividend flows along with the ability to appreciate based on the success of the underlying companies.
And preferred shares also provide more stability during market downturns with the stated and typically higher dividend yields.
The ETF tracks a collection of financial companies, industrials, energy companies and others that are primarily based in the U.S. with additional securities primarily in Europe.
Over the past three years the ETF has generated average annual gains of nearly 8% while paying a nice 5.4% dividend yield, which is more than two and one-half times the yield of the general market. That makes for a preferential way to invest. Now, on to the broccoli of the investment markets with our next ETF.
10 Minutes, 10 Best ETFs to Buy: iShares Barclays 20+ Year Treasury Bond ETF (TLT)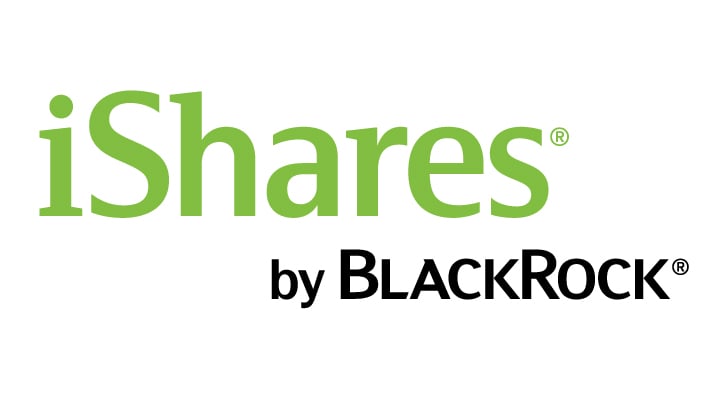 Expense Ratio: 0.15%
Back in the 1970s there was a great little satirical book that found itself on bookshelves around the nation, or at least around the better neighborhoods where gentlemen were sporting green trousers and pink polos with their collars turned up and the ladies were rocking their Lilly Pulitzers. The Preppy Handbook detailed the how to be a proper preppy from birth through to the golden years. And that was the guide for those up in Nantucket for the summer and seasoning down in Palm Beach during the winter.
One of the sections was how to pick the right profession. And one of my favorites was that of a bond trader with the age-old expression that "trading bonds was the most fun that you can have with your clothes on."
Bonds for many represent the broccoli on the dinner plate. They know that they are good for you — but really, they just want more of a bit more of the sizzling steak instead. Or may be a bit more of a potato product would be more appetizing.
Bonds are so much more. They can provide lots of great income cash from interest payments. And they can be a great counter balance for stock market troubles. In fact, they during tough times, they tend to work a whole lot better than gold and other conventional countermeasure investments.
And it doesn't stop there, as bonds can generate plenty of gains — which has been the case for this year, as longer-term treasuries keep rallying with lower yields.
And with foreign investors from institutions to governments and central banks buying more and more, there is a strong case that this may be one of the best trades for a while making them actually a sizzling play for your portfolio disguised as a green vegetable.
The way to play this as part of our portfolio is through the iShares Barclays 20+ Year Treasury Bond ETF (NASDAQ:TLT).
This tracks the Barclays' longer-term U.S. Treasury bond index and will provide the longer term bond benefits to your portfolio with higher yields than cash and some gains to boot with more buying coming from inside the US and even more from abroad.
Now on to the last of our the best ETFs to buy today that bring even more sizzle.
10 Minutes, 10 Best ETFs to Buy: PIMCO 0-5 Year High Yield Corporate Bond Index ETF (HYS)


Expense Ratio: 0.55%
Now, U.S. Treasuries may well be thought of as the broccoli of the markets, but as I made the case above they are a lot more tasty than you might expect. But for some real extra yield without that much more risk, we have some sizzling sirloin with our final entry on our 10-ETF portfolio.
The PIMCO 0-5 Year High Yield Corporate Bond Index ETF (NYSEARCA:HYS) tracks the Bank of American Merrill Lynch 0-5 Year High Yield Constrained Index. This index focuses on U.S. corporation bonds with maturities from less than one year to no more than five years.
This means that investors tracking this index get the advantages of higher-yielding bonds from lesser credit-rated companies with less risk of rising interest rates and less risk of default given the short maturities.
With credit markets hungry for yield, corporate bonds continue to remain in demand with higher yielding bonds being bought with even more zeal. This is resulting in a buoyant market that continues to attract more investment.
And for individual investors seeking higher yields — the ETF delivers with a current dividend yield of 4.4%. Moreover, with the short maturities of the underlying bonds, both interest rate and credit risks are mitigated.
This makes this ETF a great alternative for savings or money market cash with controlled risk, run by Pimco, with some of the best in the bond business. Yield with sizzle and without the scorch.
Thanks for reading and remember to consider these 10 best ETFs to buy before you plot your Christmas spending ploys.
[Ed's Note: This story originally was published November 2017, but has since been updated to reflect the changing environement for ETFs.]
As of this writing, Neil George did not hold a position in any of the aforementioned securities.