Don't be fooled by their low-tech reputation — real estate stocks are some of the best Moonshots in the world.
Early investors in Trex (NYSE:TREX), a manufacturer of composite decking, would have earned 3,000% over the past decade, outperforming both Amazon (NASDAQ:AMZN) and Netflix (NASDAQ:NFLX). Homebuilder LGI Homes (NASDAQ:LGIH) has doubled the returns of Apple (NASDAQ:AAPL), as have many other construction firms.
But these aren't your typical household names — few people know more than a handful of publicly listed real estate firms, let alone the smaller potential 100x winners.
That's because these stocks are largely deep value plays. Trex was available in 2011 for less than 1x price-to-sales and 5.5x forward EV/EBITDA. LGI Homes was almost as cheap when it IPO'd in 2013.
Today, we're seeing another once-in-a-decade opportunity for real estate stocks:
Low valuations have gripped housing stocks, driven by fears of a Covid-19 resurgence.
Tight housing supply has driven new home prices to record highs, according to data from the St. Louis Federal Reserve.
Investor resentment of housing prices has pushed people into the stock market rather than direct real estate investing.
The Big Read: Housing Prices Are Absurd. Don't Get Mad — Get Even.
In case you haven't noticed, housing prices have gone through the roof. A National Low Income Housing Coalition study released last week showed that Americans now need to make $20.40 per hour to afford rent on a basic one-bedroom apartment — a figure that 60% of adults don't earn. Rising cap rates for single-family homes also mean that first-time homebuyers now routinely find themselves competing against all-cash buyers.
And even long-standing homeowners are feeling the pinch. According to data from the U.S. Census Bureau, Americans are now staying in the same home an average four years longer than they were a decade ago. With home prices sky-high, selling a house comes with an added risk of buying a new place. (For what it's worth, cardboard box prices are also up 22% year on year).
No wonder Americans are mad.
Many younger investors have turned to the stock market to get even. This year, Chinese tile manufacturer/Reddit stock Antelope Enterprise (NASDAQ:AEHL) has been pumped by at least 30% no fewer than eight times.
It's as if younger investors said "enough is enough" and decided to get rich from buying real estate stocks instead.
As Americans emerge from the Covid-19 pandemic, this much is clear: resentment of high housing costs will snowball. And if millennial investors have it their way, stocks like Antelope are just the start: as housing becomes increasingly unaffordable, investors will realize real estate stocks are their ticket to getting even.
THE VALUE OF RESENTMENT
Investors looking to get rich quick in 2005 might have considered a career in fix-and-flip. That year, Americans spent almost $50 billion on home flipping, according to real estate data company Attom Data Solutions.
Fast forward to 2021, and the unyielding rise of real estate prices since 2009 means that few novice investors can get a toehold in real estate investing. Instead, the fast money has moved into meme stocks, where investors have found themselves competing in a zero-sum game with Wall Street funds.
And it's not as if people are happy about it.
"We are not in this together, millennials have to take the brunt of the sacrifice in the situation," said Polina R. for a survey by the Financial Times. "If you won't watch out that we don't end up jobless and poorer, why should we protect you?"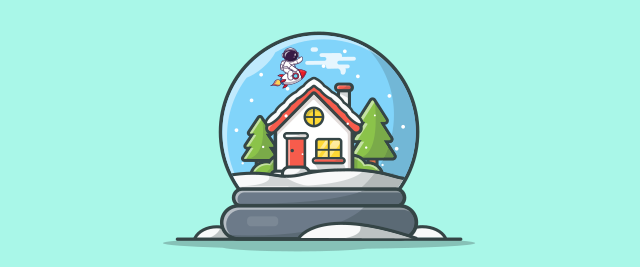 Real Estate and Reddit Stocks: The Pitfalls of REITs
That sense of individualism (or nihilism?) has spilled over into the equity markets. Fed up with slow-moving 401(k) returns, many younger investors have taken matters into their own hands. The result: Moonshots like GameStop (NYSE:GME) and AMC (NYSE:AMC).
Their luck with real estate stocks however, has been patchier.
In January, Redditors pumped real estate trust Washington Prime Group (NYSE:WPG) from $6 to $16 before losing it all when the company declared bankruptcy (Even today, WPG's $2 share price trades at twice the value that investors will likely get from its Chapter 11 reorganization). For-profit prison REIT Geo Group (NYSE:GEO) likewise disappointed meme stock investors.
Why haven't these stocks done better?
That's because meme investors have so far chosen to pump REITs, a slow-moving class of stocks that generally trade near their net asset value (NAV). These dividend-producing assets have low upside, yet sport the same downside risks as other real estate firms.
GETTING EVEN WITH REAL ESTATE STOCK INVESTING
Meanwhile, the best real estate Moonshots sit right under our noses.
Today, the median homebuilder has a price-to-sales ratio of 1.16x, according to data from Thompson Reuters. Construction machinery (1.12x) and construction/engineering (0.98x) are even lower (Of the major subindustries, only metals and mining have a comparable valuation of 1.13x).
At the same time, prices for finished homes have never been higher. At $375,000, the median sales price for new homes now costs more than twice as much as it did in 1999.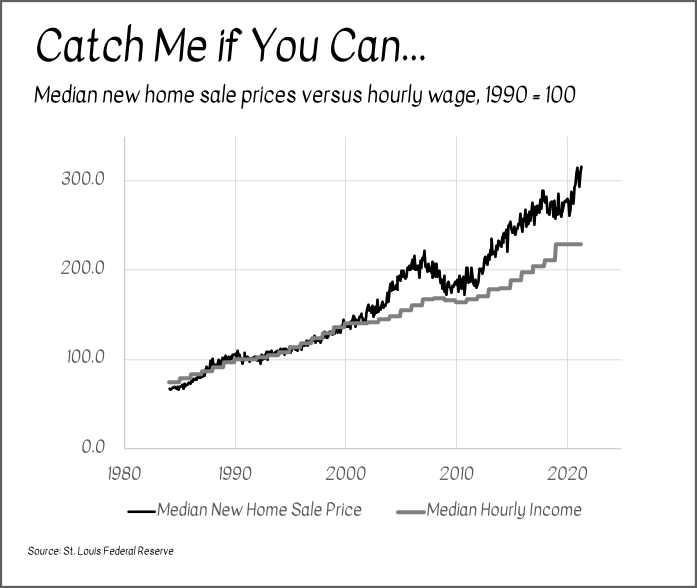 "It's insane what you see in the single-family market here with the pricing," economic-development consultant Kevin Crowder told Wall Street Journal.
Investors who feel like they're missing out on real estate gains should turn to the stock market. Analysts expect the median homebuilder to grow revenues 11% through next year, twice as fast as the average S&P 500 company.

Rising Stars: 3 Real Estate Stocks that Could Rocket Higher in 2021
New Home Company (NYSE:NWHM)
Rising input prices haven't dented the outlook for this California-based builder one bit. Analysts expect profits at this premium-brand homebuilder to triple in 2021 as buyers rush back into the real estate market. That makes 0.17x price-to-sales NWHM a potential 5x stock on re-rating alone. Revenue increases could push returns even further, making this a great Moonshot bet for those looking to add well-justified risk to their portfolio.
Tutor Perini (NYSE:TPC): $12.50 January 2022 Calls
There's one exception I'll make for momentum: when bearish sentiment leads to options mispricing, I will consider buying calls in anticipation of a reversal.
Today, Tutor Perini's 0.14x price-to-sales ratio makes it the cheapest real estate company on the market. Its $12.50 calls (with $1 intrinsic value) are trading at $2.40 at the midpoint. That means you're theoretically only wagering the $1.40 difference on a bet that TPC rises again; growth to $20 would mean a 5x return on your wager.
Harbor Custom Development (NASDAQ:HCDI)
It just doesn't get more Moonshot than Harbor Custom Development. Revenues at this Seattle-based construction firm have grown 10x since 2018, even as valuations have collapsed. Today, investors can scoop up shares of HCDI for less than$3 — a figure that values the firm at just one-third of the industry median on an EV-to-sales basis.
Though the young firm remains unprofitable due to its small size, an asset windfall from rising home prices could boost its scale for years to come.
Bonus Infrastructure Play: MYR Group (NASDAQ:MYRG)
Occasionally, I like to throw some steady-eddy plays into the Moonshot mix. A 2x returner, after all, still doubles your money.
Those looking to play into potential infrastructure spending should consider medium-cap MYR Group. The electrical construction contractor installs and repairs wiring services for both traditional and renewable energy businesses. Though shares have already grown from $20 last year to $94 today, its valuation remains at a comfortable 0.6x EV/sales and 10x EV/EBITDA.
In other words, those looking to get even can still play it safe.
Closing Thoughts: The Costs of Unaffordable Real Estate
Many like to say that today's generation isn't any worse off than those that came before them; stagnating wages still mean stable wages, after all.
But there's one problem: housing, education and medical care now cost anywhere from two to six times more than they did in 1989, the year that wages started to stagnate. Younger people can afford all the Pop-Tarts they want, but neither a house to keep them in nor the education that suggests you shouldn't eat twenty in a single sitting.
That means a large portion of younger Americans simply can't build the same type of real estate nest egg their parents were able to do. Coming up with a 20% down payment on a $400,000 house is impossible for most people under 40, let alone the money for monthly payments.
Instead, investors have found themselves stuck with Robinhood investing to make up the difference.
The situation isn't ideal — the "forced savings" of home equity often helps regular people save more than they otherwise would. But it also isn't the end of the world. Because when you find the right real estate Moonshots, those stocks could one day help you pay for a new house to call your own.
Questions or comments? Connect with Tom on LinkedIn.
FREE REPORT: 17 Reddit Penny Stocks to Buy Now
Thomas Yeung is an expert when it comes to finding fast-paced growth opportunities on Reddit. He recommended Dogecoin before it skyrocketed over 8,000%, Ripple before it flew up more than 480% and Cardano before it soared 460%. Now, in a new report, he's naming 17 of his favorite Reddit penny stocks. Claim your FREE COPY here!
On the date of publication, Tom Yeung did not have (either directly or indirectly) any positions in the securities mentioned in this article.
Tom Yeung, CFA, is a registered investment advisor on a mission to bring simplicity to the world of investing.