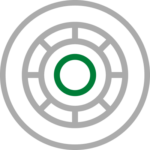 Blue-Chip Stocks
There are plenty of investing strategies and trends to choose from. But at the end of the day, nothing beats investing in a large company with a stellar reputation. Enter the blue-chip stocks. These stocks represent the market leaders and biggest household names in their respective industries. With rock-solid financials, well-established brands and often high-yielding dividends, the blue chips offer a relatively low-risk investment option. Read on to find out how you can profit from investing in blue-chip stocks.
Recent Blue-Chip Stocks Articles
Biogen is in focus today with the company's lecanemab drug set for an FDA decision on approval, leading to bullish bets on BIIB stock.
2022 has been a tough year for almost all asset classes. Let's look at some of the best ETFs to buy for 2023 as investors look for a rebound.
Microsoft's Activision Blizzard acquisition generated news earlier this year, but an FTC antitrust suit is throwing MSFT stock for a loop.
If you're looking for stocks that could double, a good place to start is looking at where the top hedge funds are placing their bets.
As macroeconomic headwinds materialize on the horizon, it's time to consider the top consumer stock picks for 2023.
The Dow has been the best-performing US index so far in 2022, so we're diving into this index for our top Dow stock picks for 2023.