As expected, mergers and acquisitions had a record-setting year, and investors can only hope the deal-making extends to 2016 as well.
The market usually loves mergers and acquisitions. It's taken as a sign of confidence on the part of corporate boards and managers. It also reduces the number of shares in circulation on the stock market.
Based on what happened in 2015, corporate leaders must be very confident indeed. For the first time ever, global mergers and acquisition volume topped $5 trillion, according to Dealogic. Heck, deal activity didn't just surpass the old record, it destroyed it. The previous high-water mark for mergers and acquisitions was $4.6 trillion, and that was way back in 2007.
The healthcare and technology industries led the deal-making charge, but plenty of other sectors got in on the fun in a big way. Everything from consumer goods to telecommunications to energy contributed to a record 10 deals of more than $50 billion.
As usual, the U.S. was the lead engine in global mergers and acquisitions, accounting for half the global volume total and seven of the top 10 transactions.
To get a sense of what the mergers and acquisitions scene looked like in 2015, here are the top 10 deals by deal value, according to Dealogic:
Top Mergers and Acquisitions No. 10: Cheung Kong Holdings (CHEUY) and Hutchison Whampoa (HUWHY)

Deal Value: $53.1 billion
This deal between Chinese holding companies with only over-the-counter listings in the U.S. didn't get much notice, but it was still a whopper.
Cheung Kong Holdings (CHEUY) bought out Hutchison Whampoa (HUWHY) in order to spin off its property assets, representing the biggest reorganization of Hong Kong billionaire Li Ka-shing's sprawling corporate empire.
The deal represents a way to separate real estate assets from the conglomerate's other businesses, which include running ports, as well as retail and telecommunications operations.
Once completed, investors will be able to choose between a local Hong Kong property business and a diversified international conglomerate.
Top Mergers and Acquisitions No. 9: Energy Transfer Equity (ETE) and Williams Companies (WMB)

Deal Value: $55 billion
Plunging prices for crude oil and natural gas are forcing companies across the energy sector to partner up.
On the pipeline front, the biggest deal came courtesy of Energy Transfer Equity (ETE) and Williams Companies (WMB).
Economies of scale in the energy sector are more critical than ever with the rout in oil prices, and the infrastructure business does appear to offer cost-cutting synergies.
Once completed, the combined company will operate more than 100,000 miles of oil and natural gas pipelines, making it one of the five largest energy companies in the world.
Top Mergers and Acquisitions No. 8: Anthem (ANTM) and Cigna (CI)

Deal Value: $55.2 billion
Health insurers were among the biggest deal makers this year. Indeed, they toppled like dominoes once the the big boys started partnering up.
After Aetna (AET) and Humana (HUM) decided to tie the knot in a $37 billion deal, Cigna (CI) had no choice but to combine with Anthem (ANTM).
After all, the resulting cost cuts, economies of scale and pricing power afforded by the Aetna-Humana deal put CI as a standalone company in a vulnerable position.
That said, this is hardly a done deal. Another acquisition would cut the number of major health insurers down to three from five, so we'll have to see what regulators say.
Top Mergers and Acquisitions No. 7: HJ Heinz and Kraft Foods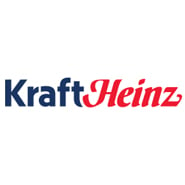 Deal Value: $62.6 billion
In an historical hookup of iconic brands, HJ Heinz and Kraft Foods Group combined to create the the Kraft Heinz Company (KHC). It was probably bound to happen.
The biggest brands on supermarket shelves came under pressure during the recession and never really bounced back as shoppers become accustomed to cheaper alternatives.
Against that backdrop, the cost savings from merging these two food companies made too much sense to ignore.
With sales of $28 billion, the third-largest food and beverage company in North America — and fifth largest in the world — better be able to leverage its cost structure into some decent earnings growth for a change.
Top Mergers and Acquisitions No. 6: Dell and EMC (EMC)


Deal Value: $66 billion
It will be the biggest deal between tech companies in history — if it goes through.
Privately held Dell couldn't be more serious about its transformation from a consumer PC business to corporate IT powerhouse. Just look at its pending deal for EMC (EMC).
EMC is a prize jewel in the sector, offering everything from hardware storage to security to big data. It also owns more than 80% of VMWare (VMW), the king of virtualization software.
The deal is not a slam dunk however. Dell is worried that it could be on the hook for a tax bill upwards of $9 billion when the deal closes.
Top Mergers and Acquisitions No. 5: Dow Chemical (DOW) and DuPont (DD)


Deal Value: $68.6 billion
As much as it hurts to see these storied names disappear, the merger of Dow Chemical (DOW) and DuPont (DD) simply makes too much sense to forego.
A true merger of equals — Dow and DuPont each have market capitalizations of about $60 billion — the real value comes after the deal closes.
The combined entity will be broken up into enterprises focusing on agriculture, chemicals and materials.
Smaller, more nimble and cost-effective companies could better compete on a global stage where revenue growth is incremental at best. As currently constructed, these companies need to fend off rivals in disparate industries all at once.
Top Mergers and Acquisitions No. 4: Charter Communications and Time Warner Cable


Deal Value: $79.6 billion
Cord-cutting and rising costs for content have cable companies tripping over one another in order to find merger partners.
Initially, Comcast (CMCSA) was going to buy Time Warner Cable (TWC), but regulatory worries scuttled the deal. That opened the door for Charter Communications (CHTR), which had a heavy year of acquisitions. In addition to TWC, Charter inked a deal to buy Bright House Networks for $10 billion.
The economies of scale should help Charter squeeze costs out of its operations. It will also give it more leverage when negotiating carriage fees with content providers.
What it all means for Charter, Time Warner Cable and Bright House subscribers remains to be seen.
Top Mergers and Acquisitions No. 3: Royal Dutch Shell (RDS.A) and BG Group (BRGYY)


Deal Value: $81.5 billion
In yet another energy sector merger, U.K. oil major Royal Dutch Shell (RDS.A) gobbled up BG Group (BRGYY).
Announced back in April, this was the first major deal for an oil and gas producer since the rout in oil prices began. Companies were wary of making deals when prices were in freefall, but now some sector assets simply look to cheap to ignore.
The deal expands RDS's operations in liquefied natural gas and will make it a big player in the oil fields offshore of Brazil.
With energy prices expected to stay low in 2016, we can expect more deals of this size and scope in the new year.
Top Mergers and Acquisitions No. 2: Anheuser Busch Inbev (BUD) and SABMiller (SBMRY)


Deal Value: $117.4 billion
Record M&A has some folks worrying that the bull market is topping out. It's probably not, but the mega-merger of Anheuser Busch Inbev (BUD) and SABMiller (SBMRY) is making things look a bit frothy.
As constructed now, the combined entity would have annual revenue of about $64 billion. It will also have operations in every important global market.
BUD is already the world's largest brewer, but it's weak in Africa. The acquisition will also solidify its dominance in Latin America.
In a bid to appease regulators, SABMiller will sell its 59% stake in a U.S. MillerCoors joint venture to Molson Coors Brewing (TAP).
Top Mergers and Acquisitions No. 1: Allergan (AGN) and Pfizer (PFE)


Deal Value: $160 billion
The healthcare sector led all comers in M&A volume this year, and no deal was bigger than Pfizer's (PFE) merger with Allergan (AGN).
PFE was busy on the deal front this year — it picked up Hospira for $17 billion — but the AGN acquisition would do much more to stimulate revenue growth.
It's tough for a company as large as PFE to generate material growth. Revenue is actually expected to decline this year, as are earnings per share.
AGN, however, is projected to post top-line expansion of nearly 40% in 2015, thanks in large part to the blockbuster that is Botox.
As of this writing, Dan Burrows did not hold a position in any of the aforementioned securities.
More From InvestorPlace