There have been plenty of fireworks for investors in 2015, thanks to uncertainty in China and plenty of speculation about how the Federal Reserve will go about raising rates (before it finally did).


If you look at the starting print of the S&P 500 in January and the current print of the benchmark as we near the end of the year, you might think that not a lot has happened. But as the old saying goes, it's a stock market but also a market of individual stocks. And while the index as a whole hasn't really moved much, there have been plenty of big winners and plenty of big losers.
Some of the losers are obvious in this age of cheap oil and overseas volatility. Anyone holding energy stocks or Asia-focused corporations over the last several months knows this first hand.
But the biggest winners, oddly enough, don't have a heck of a lot in common on the surface. They are video game companies and tech giants and even consumer staples plays. The only thing they really share is a dramatic outperformance of the market – driven, in large part, to impressive revenue and sales growth in a troubled market.
So what exactly are the best S&P 500 stocks of 2015? Here are the top 10, as of this writing:
Best S&P 500 Stocks #10: Total System Services, Inc. (TSS)


Industry: Business services
2015 Performance: +48% vs. -0.3% for the S&P 500
Like many investors and consumers, you've probably never heard of Total System Services (TSS). The firm is a global payment solutions provider — or less glamorously put, a credit card processor.
All the buzz about mobile payments — including a Square (SQ) IPO in November and the highly anticipated spinoff of PayPal Holdings (PYPL) from eBay (EBAY) in summer 2015 – has put a premium on these "middlemen" who gather up swipe fees as they coordinate payments between merchants and consumers.
TSS has been caught up in that general wave of bullish sentiment, but it is also an impressive company absent any flavor-of-the-month hype on Wall Street. Specifically, TSS is plotting 12% revenue growth in FY2015 and 25% earnings growth, with five consecutive quarters of beating analyst targets by a wide measure.
That's among the reasons why TSS is Louis Navellier's pick in InvestorPlace's 10 Best Stocks for 2016 contest.
Throw in the fact that TSS is one of the biggest processors out there and is continually tightening its grip with new deals and long-term contracts with clients, and it's hard to bet against this little-known but powerful payments company.
Best S&P 500 Stocks #9: Starbucks Corporation (SBUX)



Industry: Restaurants
2015 Performance: +47%
While many of us still might have red cups on the brain when thinking about Starbucks (SBUX), the big story behind Starbucks stock this year was a number of impressive earnings reports that continued to drive SBUX shares higher.
Starbucks' first quarter featured record sales of $4.8 billion and record earnings of 80 cents per share, which were up a respective 13% and 16%. Those results were partially powered by a big jump in money loaded onto Starbucks cards — a 17% year-over-year clip.
Q2 was another record outing for Starbucks, with even bigger growth on the top and bottom lines — 18% on each count. That was bolstered by 7% global same-store sales growth.
Street-beating Q3 earnings and revenue, as well as a boost to Starbucks' stock buyback program, helped power one final, smaller push in July. Shares pulled back with the rest of the market during the late August swoon, but recovered those losses and then some to finish with a nearly 50% return on the year.
Best S&P 500 Stocks #8: First Solar, Inc. (FSLR)


Industry: Solar energy equipment
2015 Performance: +49%
First Solar (FSLR) finished a roller-coaster year on the right foot thanks to the U.S. government.
Shares of the photovoltaic solar module maker popped in late February amid news that it was forming a yieldco with SunPower (SPWR), which makes solar cells and other products for everything from residential customers to utilities.
However, its first quarterly loss since 2012 — revealed in late April — as well as worries about future revenue growth helped to drag shares down by more than 35% through July.
A third-quarter earnings beat helped get FSLR back on its feet, as did the news that Congress would OK an extension of an investment tax credit for solar projects as part of a spending bill.
Best S&P 500 Stocks #7: Hormel Foods Corp (HRL)



Industry: Food production
2015 Performance: +52%
How does a sleepy processed foods company like Hormel (HRL) become one of the best performing stocks in the S&P 500? Well, a big $775 million acquisition with organic meat company Applegate Farms to increase its market share is part of it … but it's also important to note that margins are headed in the right direction; gross margins jumped to 20.63% from 16.67% last year.
That's a big move, and a great sign for the future growth of Hormel.
The company has set a series of new all-time highs across the last few months, and analysts have been decidedly bullish — particularly after better-than-expected earnings figures in November.
It's also important, however, to acknowledge the consistency of Hormel. Shares are up over 200% in the last five years to trounce the S&P 500 more than 3-to-1 in the same period, and the company has also roughly doubled its dividend in the same period.
That kind of long-term performance makes the recent strength of HRL even more impressive.
Best S&P 500 Stocks #6: Verisign, Inc. (VRSN)



Industry: Internet services
2015 Performance: +54%
Verisign (VRSN) is one of those companies you probably interact with regularly but don't even notice. A leader in domain name registry and Internet security, VRSN is most visible when it comes time to log in to a website or input payment information — and if you pay attention, it won't take you long to find its iconic checkmark logo on some of your favorite sites.
It goes without saying that in 2015, cybersecurity was in focus more than ever. From retailer Target (TGT) to insurance company Anthem (ANTM) to even the federal government, a series of high-profile data breaches in the past year or so have made it clear that trust and security are vital parts of any business.
That means Verisign's services are very much in demand, and business has been booming.
This year, earnings per share are set to jump by over 12%. And as a measure of activity, the most recent quarter showed 1.68 million net new domain names registered.
Verisign stock is in the right place at the right time as businesses look to tighten security and investors look to cash in on that trend.
Best S&P 500 Stocks #5: Cablevision Systems Corporation (CVC)


Industry: Telecommunications
2015 Performance: +54%
Cablevision (CVC) popped significantly in September on buyout news, but has drifted a bit lower to make it "only" a 40% winner on the year. CVC then saw shares surge again on news of a $17.7 billion offer from Netherlands-based telecom company Altice, which is expected to close next year.
Cablevision has long been the target of buyout rumors given the challenging environment for cable companies, and this deal will make Altice the nation's fourth-largest provider and hopefully give it the scale to stay relevant going forward.
Unfortunately for new investors, however, the biggest part of the buyout premium has already been reflected in the initial surge for Cablevision … and, in fact, waning sentiment has eroded some of those gains.
The surge is nice for existing shareholders who bought in earlier than mid-2015, but sadly there's not much left in the way of fireworks for Cablevision. If anything, there's only downside if the merger plan falls through for some reason, so new money should steer clear.
Best S&P 500 Stocks #4: Nvidia Corporation (NVDA)



Industry: Semiconductors
2015 Performance: +65%
Chipmaker Nvidia (NVDA) focuses on graphics hardware, and is a key supplier to PC manufacturers who cater to gamers. That's an important distinction, because while enterprise laptop sales have suffered, folks who play video games with their computers haven't been as susceptible to mobile disruption.
In fact, as gaming continues to be a dominant pastime, Nvidia chips have proven to be quite popular … and its shares quite profitable for investors as a result.
Consider that even as the rest of the PC space continues to see weakness, Nvidia just posted amazing quarterly numbers in November, including earnings per share that nearly doubled analyst expectations. Solid guidance also gives investors a lot to like, as NVDA remains quite confident entering 2016 even after a surprisingly hot 2015.
NVDA has adapted quite well to the challenges of the PC market, and its graphics niche provides it a level of stability that mainline computer hardware companies don't enjoy. With a solid pipeline of next-generation graphics chips and plenty of momentum at its back, NVDA is a force to be reckoned with in the semiconductor sector.
Best S&P 500 Stocks #3: Activision Blizzard, Inc. (ATVI)



Industry: Software
2015 Performance: +93%
Video-game studio Activision Blizzard (ATVI) isn't just kid's stuff, with shares nearly double where they were to start the year. Part of that was thanks to a decline in ATVI shares late in 2014 … but the biggest reason this stock has been such a success is a strong lineup of new products and old favorites connecting with today's gamers.
Remember megahit Guitar Hero, which caused Activision stock to roughly triple from 2006 to 2008 on amazing sales? It's back in a new version released in October.
Remember how Activision Blizzard's World of Warcraft became synonymous with online gaming? Activision now has a sci-fi themed strategy title, Starcraft II, that has been getting rave reviews since its Nov. 10 debut.
Other titles, including current mobile smash Hearthstone and team-based shooter Overwatch coming early next year, ensure a diverse set of gamers will keep snapping up various Activision offerings. Throw in the $5.9 billion acquisition of mobile games giant King Digital, the makers of Candy Crush, and you have a video game powerhouse with some of the best brands in the space.
With strong momentum behind shares, and strong hype around these anticipated titles, it should be a jolly holiday sales season for Activision Blizzard, too, to build on this year's success.
Best S&P 500 Stocks: Amazon.com, Inc. (AMZN)



Industry: Internet retail
2015 Performance: +119%
Amazon (AMZN) has long been a favorite of investors for its scale and online sales dominance. Sure, there hasn't really been much profit to speak of, but the growth in the top line is tremendous.
Well, in 2015, Amazon married that aggressive top-line growth story with a rare string of profitable quarters — wowing Wall Street and sparking a run that caused shares to more than double in 2015.
A big driver of that profitability is Amazon Web Services, the cloud computing arm of AMZN that's growing fast and delivering impressive margins. AWS has been growing at about 80% year-over-year … and is forecast to book $16 billion in revenue by 2017. But the icing on the cake is that margins in Amazon Web Services hit 25% in Q3 — much higher than the rest of Amazon's business, but also higher than its own margin levels earlier in the year.
When you have unrivaled scale like Amazon but also finally margins to go with some of that growth and revenue? It's a combination that Wall Street can't ignore, and a recipe for tremendous share performance.
Best S&P 500 Stocks: #1: Netflix, Inc. (NFLX)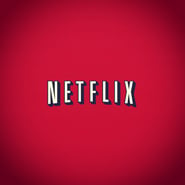 Industry: Internet services
2015 Performance: +135%
Netflix (NFLX) has been a force in 2015, riding continued growth and strong investor sentiment to new all-time highs.
Shares of NFLX stock have been driven in part by powerful earnings across 2015, though admittedly the most recent report in October fell a bit short of expectations. Still, that Q3 report only caused shares to slow down — not crash — and Netflix stock has actually snapped back nearly 25% since its October lows.
Investors still are sitting on tremendous gains this year even if the momentum has slowed lately, and that's because notwithstanding the recent miss, Netflix's numbers are killer.
Consider that revenue is projected to finish FY2015 at $6.8 billion, then jump to $8.6 billion in FY2016 — a 23% increase in the top line this year, and a projected 28% increase next year!
On top of that, NFLX is firmly operating in the black despite big investments in content and overseas growth.
Investors like what they see, and why shouldn't they? After all, Netflix is synonymous with streaming and remains at the center of streaming video while the old guard in entertainment is struggling to adapt.
Jeff Reeves is the editor of InvestorPlace.com and the author of The Frugal Investor's Guide to Finding Great Stocks. Write him at editor@investorplace.com or follow him on Twitter via @JeffReevesIP. As of this writing, he did not hold a position in any of the aforementioned securities.