The year just ended produced significant growth in many technology stocks, including communication shares. The S&P 500 Communication Services Sector index gained about 20%, leaving investors to wonder if the positive momentum in most of these names can continue in the coming quarters.
As we enter the new year, I believe the communications sector remains appealing. Therefore, today's article introduces seven top communication stocks that deserve readers' attention.
The communications industry is typically comprised of companies focusing on telecommunication equipment, services, media, entertainment and interactive media and services. In other words, a big industry with a wide range of names.
"The pandemic was a catalyst that highlighted the importance of networking in our society. While always important, it drove to the top of the agenda the mission critical need for us to stay connected," noted Richard Piasentin, chief marketing and strategy officer at ICT firm Kaloom.
As Deloitte recently highlighted, "telecommunications companies will continue to provide the bedrock for other industries to recover and thrive in 2021. Telecom providers have an opportunity to shape a new future for businesses and consumers on the strength of advanced wireless technologies such as 5G."
Therefore, we can expect the industry to keep growing in the new year, too. With that information, here are our seven top communication stocks for today:
AT&T (NYSE:T)
Defiance 5G Next Gen Connectivity ETF (NYSEARCA:FIVG)
First Trust NASDAQ Technology Dividend Index Fund (NASDAQ:TDIV)
Invesco S&P SmallCap Utilities & Communication Services ETF (NASDAQ:PSCU)
Verizon Communications (NYSE:VZ)
Yandex (NASDAQ:YNDX)
Zoom Video Communications (NASDAQ:ZM)
Top Communications Stocks: AT&T (T)
52-Week Range:

$

26.08

– $

39.55

Year-to-date (YTD) change:

Down 26.5%

Dividend Yield: 7.3

%
Today's first stock, AT&T, needs little introduction. Its worldwide telecommunications, media and entertainment operations mean a large portfolio of assets. It is one of the keenly watched companies, especially by passive income seekers. At the current price, the dividend yields 7.07%.
The most recent earnings report was announced in late October. Third-quarter revenue came at $42.3 billion, a decrease of 5.1% year over year. AT&T reports revenue in five segments:
Mobility (revenue increased by 1.1% YoY);
Entertainment Group (decreased by 10.2% YoY);
Business Wireline (decreased by 2.5% YoY);
WarnerMedia (decreased by 10% YoY);
Latin America (decreased by 19.3% YoY).
Adjusted net income of $2.8 billion translated into EPS of 76 cents. In Q3 2019, adjusted net income and EPS were $3.7 billion and 94 cents, respectively.
Management highlighted AT&T has the "Fastest nationwide 5G network and, for the seventh consecutive quarter in a row, the fastest network in the nation." CEO John Stankey, who sounded optimistic, expressed the company's commitment to pay down debt. "We now expect 2020 free cash flow of $26 billion or higher with a full-year dividend payout ratio in the high 50s%."
T stock's forward P/E and P/S ratios are 9.04 and 1.20, respectively. Although some readers might have understandably started to tire of the stock's mediocre performance, I believe that the telecom and media giant offers value at this level. It is also possible AT&T's management will start buying back shares.
Defiance 5G Next Gen Connectivity ETF (

FIVG

)
52-Week Range:

$

18.66

– $

33.81

YTD change:

Up 28.31%

Dividend Yield: 0.97

%

Expense Ratio:

0.30%
Our next choice is an exchange-traded fund (ETF), namely the Defiance 5G Next Gen Connectivity ETF. The fund gives access to businesses developing or commercializing systems used in 5G communications.
FIVG, which has 79 stocks, tracks the returns of the BlueStarGlobal 5G Communications index. Sectors include Radio Access Network Tech (41.93%), Mobile Network Operators, or MNOs, (14.70%), and Cell Tower & Data Center REIT (10.78%).
About 40% of net assets of $482 million are in the top 10 names. Qualcomm (NASDAQ:QCOM), NXP Semiconductors (NASDAQ:NXPI), Ericsson (NASDAQ:ERIC), Analog Devices (NASDAQ:ADI), Xilinx (NASDAQ:XLNX), and Verizon are among the leading names.
2020 saw increased rollout of 5G not only in the U.S. but also in many other countries. InvestorPlace.com readers would be well aware that the new technology is expected to help develop the infrastructure behind smart cities.
The fund gained around 28% in 2020, hitting an all-time high in late December. In the coming weeks, many of the names in the FIVG could come under pressure due to short-term profit-taking. Potential investors could consider buying around $32.50 or below.
First Trust NASDAQ Technology Dividend Index Fund (TDIV)
52-Week Range:

$30.60 – $49.70
YTD change:

Up 14.40%

Dividend Yield: 2.1

%

Expense Ratio:

0.50%
Our next choice is also an ETF, the First Trust NASDAQ Technology Dividend Index Fund. It invests in a range of stocks in the NASDAQ Technology Dividend Index.
To be included in the gauge, a U.S.-listed stock should be classified as a technology or telecommunications company according to the Industry Classification Benchmark (ICB).
Although the ETF is not a direct play on the communications sector, its holdings include many names that have a significant role in the growth of the industry. Moreover, they are all dividend-paying tech names. Allocations are distributed among Semiconductors & Semiconductor Equipment (33.07%), Software (13.53%), Technology Hardware, Storage & Peripherals (12.79%) and IT Services (9.29%), among others.
The fund, which has 84 holdings, started trading in August 2012 and net assets under management are $1.34 billion. More than 56% of the holdings are in the top 10 stocks. Cisco Systems (NASDAQ:CSCO), International Business Machines (NYSE:IBM), Apple (NASDAQ:AAPL), Microsoft (NASDAQ:MSFT), and Intel (NASDAQ:INTC) are the leading names in the portfolio.
TDIV stock gained around 15% in 2020. I believe it deserves to be on our readers' shopping list for the new year. A potential drop toward $47.40 would offer a better risk/return ratio.
Invesco S&P SmallCap Utilities & Communication Services ETF (PSCU)
52-Week Range:

$39.63 -$57.21

YTD change:

Up 2.80%

Dividend Yield:

1.2%

Expense Ratio:

0.29%
The Invesco S&P SmallCap Utilities & Communication Services ETF gives access to small-capitalization utilities or communication service stocks. The fund started trading in April 2010. Net assets under management are over $20 million. In other words, it is a small fund.
PSCU stock, which has 23 holdings, tracks the S&P SmallCap 600 Capped Utilities & Telecom Services Index. It is a subset of the S&P SmallCap 600 Index, reflecting the U.S. small-cap market.
Over 65% of the holdings are in the top 10 stocks, including: Iridium Communications (NASDAQ:IRDM), which provides communications services; Vonage (NASDAQ:VG), which provides cloud communications services; and, utilities American States Water (NYSE:AWR), Avista (NYSE:AVA) and California Water Service (NYSE:CWT).
As far as industries are concerned, funds are distributed among Diversified Telecommunication Services (31.37%), Media (17.42%), Water Utilities (15.61%), and Gas Utilities (13.33%) among others.
While PSCU stock only gained 1.63% in 2020, I believe the fund could appeal to investors who may want to rotate into small-caps earlier in the new year.
Verizon Communications (VZ)
52-Week range: $48.84 – $61.95
YTD change: Down 4.2%
Dividend yield: 4.17%
Like AT&T, Verizon Communications needs little introduction. Many of us rely on these networks for mobile communications. Their stock prices have also had similar paths over the years as they have been long-term underperformers. Verizon currently has the fastest mobile network in U.S. 4G and 5G tests. It also has low customer churn.
The pandemic has meant loss of income for the telecom giant. Q3 revenue was $31.5 billion, down 4.1% YoY. Net income of $4.5 billion translated into an EPS of $1.05. Verizon generated more than $18 billion in free cash flow over the past 12 months, a YoY increase of $3.9 billion.
CEO Hans Vestberg said, "We continue to demonstrate our strength and resilience by delivering very strong third quarter financial results. We are energized by the transformational technology that our 5G Ultra Wideband and 5G nationwide bring."
VZ stock's forward P/E ratio and P/S ratios are 12.16 and 1.96, respectively. 2021 could easily become the year when the stock finally creates significant shareholder value.
Yandex (YNDX)
52-Week range: $27.93 – $72.40
YTD % change: Up 56.4%
Dividend yield: N/A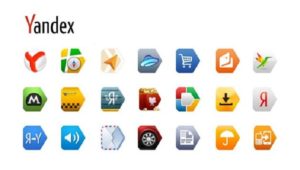 Russia-headquartered Yandex is a global technology company that operates an internet search engine. Its segments include Search and Portal, E-commerce, Taxi, Classifieds and Experimental businesses.
The company's Q3 revenue was $732.1 million, up 30% YoY. Adjusted net income was $96.0 million, 11% higher compared to the previous year. Cash and equivalents as of Sept. 30, 2020 stood at $3.16 billion on a consolidated basis.
Deputy CEO Tigran Khudaverdyan said, "The third quarter turned out to be better for us than initially expected, with many businesses demonstrating recovery both in terms of revenue growth and profitability… [W]e are currently actively exploring a number of strategic options to build a FinTech vertical with a particular focus on payments and digital finance services for consumers and SMEs. We believe all of these initiatives will strengthen our ecosystem strategy and support Yandex's long-term growth potential."
YNDX stock's forward P/E and P/S ratios are 23.47 and 8.52, respectively. Although the valuation is stretched, the stock is likely to create continued shareholder value in 2021, too. Investors could consider buying around $62.50.
Zoom Video Communications (ZM)
52-Week range: $65.52 – $588.84
YTD % change: 422.8%
Dividend yield: N/A
Our final stock for today is the San Jose, California-based Zoom Video Communications. The "work-from-home" trend of the pandemic has made Zoom a household name worldwide. This year's positive momentum behind ZM stock has been stellar.
Zoom's Q3 earnings showed revenue of $777.2 million, up 367% YoY. Non-GAAP net income of $297.2 million translated into and EPS of 99 cents. A year ago, the metrics had been $25.2 million and 9 cents per share.
CEO Eric S. Yuan said on the earnings call: "We remain focused on the communication needs of our customers and communities as they navigate the current environment and adapt to a new world of work from anywhere using Zoom. We expect to strengthen our market position as we finish the fiscal year with an increased total revenue outlook of approximately $2.575 billion to $2.580 billion for fiscal year 2021, or approximately 314% increase year-over-year."
ZM stock's forward P/E and P/S ratios are 128.21 and 61.93, respectively, putting the valuation on the frothy side. Potential investors could regard a decline toward $320 as a better long-term entry point into the shares.
On the date of publication, Tezcan Gecgil did not have (either directly or indirectly) any positions in the securities mentioned in this article.
Tezcan Gecgil has worked in investment management for over two decades in the U.S. and U.K. In addition to formal higher education in the field, she has also completed all 3 levels of the Chartered Market Technician (CMT) examination. Her passion is for options trading based on technical analysis of fundamentally strong companies. She especially enjoys setting up weekly covered calls for income generation and publishes educational content on investing.