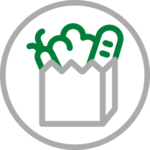 Consumer Staples Stocks
Consumer staples are companies that produce basic necessities people buy every day. This includes businesses that specialize in the manufacturing or distribution of food and beverages, personal hygiene, and more. These companies are generally considered noncyclical and will enjoy growth independent of wider economic circumstances. Procter and Gamble, Coca-Cola, and General Mills are some of the major players in the sector.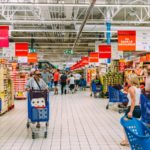 Consumer staples stocks are a strong bet in this market. As it falls, picking up shares becomes an increasingly good idea.
Recent Consumer Staples Stocks Articles
These are the best battery stocks with high growth potential and can deliver at least 100% returns by 2025.
Ideanomics (IDEX) stock is on the rise Tuesday with strong early morning trading without any news from the company explaining the rally.
Here are some compelling Dow stocks to buy if you believe the market may be on the cusp of a relief rally this summer.
Following a disappointing performance in 2022, Jana Partners seeks changes at Freshpet, sending FRPT stock lower in the process.
As Americans get out and enjoy the summer, investing in consumer stocks that will benefit from this spending makes sense.  
Smart for Life (SMFL) stock is on the move Wednesday after the company launched a new line of Sports Illustrated protein bars.
Keep your eyes on these momentum stocks to own if you aim to become a millionaire with your long-term investments.
In a challenging market environment, weak positions can become even more vulnerable. Make informed decisions and optimize your portfolio.
These short-squeeze stocks could return explosive gains as their businesses recover while their short-interest ratios remain elevated.
Dividend Aristocrat stocks are not only consistent dividend payers, but they also deliver above-average capital appreciation. 
Investors should consider taking a position in these retail stocks, as their stocks bottom and begin to trend higher once again.
SMFL stock is skyrocketing today after the company announced a new partnership for the delivery of its high-protein ice cream bars.
These three often-overlooked Canadian dividend stocks are certainly looking attractive for investors seeking value right now.
BRF (BRFS) stock is on the move Wednesday after the company released interim earnings results for the first quarter of the year.
These two sectors to buy and one to sell are moving on Fed rate decisions and expectations for the rest of the fiscal year.
There are two potential scenarios that could stem from a pause in Fed rate hikes, and these are the stocks to buy in each of them.
These restaurant stocks to buy are benefitting from bullish momentum as they continue to show strength following their pandemic recoveries.
Investors in Tattooed Chef and TTCF stock are in selling mode today, as the company announced it would restate its financials.