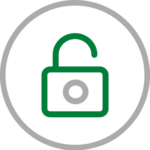 Cybersecurity Stocks
In today's digital age, cybersecurity is more important than ever. Cybersecurity involves protecting hardware, software, and servers from digital attacks. Any company that has a digital presence is at risk of these attacks, and companies like CrowdStrike and Palo Alto Networks provide protection against this. By 2030, cybersecurity revenue is expected to reach $500 billion, compared to $185 billion in 2021.
Recent Cybersecurity Stocks Articles
Looking to invest in the rapidly growing field of cybersecurity? These top cybersecurity stocks to buy have got you covered.
It has been a tough stretch for growth stocks, but in 2023, there are a few top options long-term investors should consider right now.
Despite the grueling bear market, cybersecurity stocks remain hot, and these three companies are among the best to consider.
It is worth studying stocks democratic congressmen are buying as they can potentially give you the inside track of stocks that will do well.
Cerberus Cyber Sentinel (CISO) stock is falling on Wednesday but that's not something that should surprise investors after yesterday's rally.
Today, investors in HUB Cyber Security and HUBC stock are seeing significant selling pressure, as the company's valuation plunges.
BB stock is firmly in the green today as BlackBerry divests some of its intellectual property and refocuses its business strategy.
Cerberus Cyber Sentinel (CISO) stock is rocketing higher on Tuesday following the release of preliminary earnings data and an investment.
Although the banking sector fallout has many folks jittery, patient market participants may benefit from these tech stocks to buy.
We're still not ready for future cyber attacks, which is another key reason to load up on these top cybersecurity stocks to buy.
Buy defence stocks as governments are committed to military investments to protect their respective countries.
Hub Cyber Security (HUBC) stock is getting a boost on Wednesday following positive news of $4 million from PIPE investors.
Investors have to consider three AI stocks to sell before the negative sentiment for the stock market sends them lower.
Last year was a tough one for technology stocks, but 2023 is shaping up to be different. These tech stocks to buy are on the move.
Hub Cyber Security (HUBC) stock is on the rise shortly after the company went public via a SPAC merger with Mount Rainier Acquisition Corp.
These growth cybersecurity stocks have been trading in the green while the market remains in a fix
Okta (OKTA) stock is on the rise Thursday following an upgrade from Cowen analyst Shaul Eyal and strong Q4 earnings results.