Lesser-Known Tech Stocks to Buy: Talend (TLND)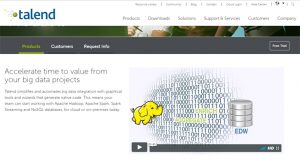 Market Cap: ~$1.1 billion
The world is awash in data, in large part thanks to the increased use of smartphones and their many data-hoarding apps.
Companies like Facebook have proven that data is immensely valuable. But it's also difficult to process it, as many companies simply don't have the resources to hire top-notch engineers and data scientists.
Talend SA ADR (NASDAQ:TLND) is an options for those companies. Talend has developed open-source software for data integration, which has helped it grow a thriving community of developers that continue to make the product better.
The technology can be used by any type of business to gain data-driven insights on a real-time basis. Just some of the applications include customer support, fraud detection and even predictions for equipment maintenance needs.
Talend is attracting some real customer attention, and has roughly doubled its top line since 2013. In the most recent quarter, revenues of $35.8 million were up 41%. Better still, TLND is in the early stages of its opportunity — an addressable market that the company projects is worth $17 billion per year.