Facebook Inc (FB) earnings have become mostly a sure thing. In fact, it seems like the company is some kind of a perpetual growth machine.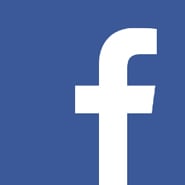 So yes, on the heels of the latest quarterly report, FB stock is up a robust 9% to $118, nearing an all-time high. The market cap is now at a staggering $356 billion.
All this is certainly impressive when many other top tech operators have stumbled lately, such as Netflix, Inc. (NFLX), Apple Inc. (AAPL), Alphabet Inc (GOOG, GOOGL), Twitter Inc (TWTR) and Microsoft Corporation (MSFT).
Yet, somehow Facebook seems immune from the global macro headwinds. Keep in mind that ad revenues shot up by a blistering 56.8% during the latest quarter.
But can the growth continue for much longer? Perhaps. If anything, there are some key drivers that should help propel the momentum for the long haul. Here's a look at three:
Virtual Reality a Boon for FB
Despite all the hoopla, VR will likely take time to go mainstream. Even Mark Zuckerberg has been taming down expectations, such as on the latest conference call.
But the potential is still huge. For example, a report from Piper Jaffray forecasts that shipments of VR devices will go from 12 million this year to a whopping 500 million by 2025.
While much of the focus will be on gaming in the early years, the mega opportunity could be in-store. Huh? For example, take a look at AT&T Inc. (T). The company has rolled out a promotion in some of its stores that allow customers to experience a Carnival Corp (CCL) cruise using an Oculus Rift headset.
Oh, and then there is Lowe's Companies, Inc. (LOW), which is testing its so-called Holoroom. A customer can design a kitchen or bathroom with an iPad and then view it with an Ocululs headset! Of course, he or she can then change colors as well as tiles, faucets and appliances.
Facebook's Video Opportunity
On the FB earnings call, Zuckerberg did not provide much detail on video consumption — other than saying that there are "billions and billions of videos" viewed on the platform every day.
It also looks like Instagram is becoming a major catalyst and that there has been a lift from new features, such as Live (which allows for real-time streaming) and 360 video (which shows videos from multiple angles).
But the monetization potential is likely to be enormous. After all, the amount spent on global TV advertising is over $170 billion.
Ye,t the online video market could have even more potential since ads are interactive and highly targeted because of the huge trove of demographic data. For example, a recent ad from Nestle SA (ADR) (NSRGY) — for its Natural Bliss coffee creamer — garnered a 4% increase in ad recall. But it was 10% for its digital version.
FB Messaging
Facebook has two top messaging platforms, which include WhatsApp and Messenger. In all, they process about 60 billion messages per day.
But how does FB make money from this? Interestingly enough, there are multiple potential revenue streams. First of all, messaging can become a new Age app store. No doubt, this has become a nice source of monetization for Alphabet and Apple.
Next, messaging may be a way for companies to provide customer support. According to Evercore analyst Ken Sena, he estimates this market at over $60 billion.
But perhaps the biggest opportunity is e-commerce. This would involve not only commissions on transactions, but also fees from transactions. Hey, FB could ultimately be a disrupter of giants like PayPal Holdings Inc (PYPL) and Amazon.com, Inc. (AMZN).
Bottom Line on Facebook (FB) Stock
All in all, Facebook has some valuable levers. But more importantly, the company has the enviable advantage of a massive user base. Keep in mind that every day more than a billion people use Facebook on their phones.
Granted, the process of launching new technologies will be challenging, but the good news is that Zuckerberg has proven to be adept at this. Let's face it, he made a highly successful transition to mobile as well as pulled off savvy acquisitions, such as for WhatsApp and Instagram. In the meantime, many other rivals like Twitter, Zynga Inc (ZNGA) and Yahoo! Inc. (YHOO) have floundered.
Now, it's true that FB stock is not cheap, with the forward price-to-earnings ratio at about 26. But then again, given the company's solid growth machine — which is showing no signs of slowing down — it's only reasonable for the company to trade at a premium.
Tom Taulli runs the InvestorPlace blog IPO Playbook. He is also the author of High-Profit IPO Strategies, All About Commodities and All About Short Selling. Follow him on Twitter at @ttaulli. As of this writing, he did not hold a position in any of the aforementioned securities.
More From InvestorPlace