For investors, a welcome trend for this year has been the surge in M&A for technology companies. The dealmaking has spanned from small caps to large operators such as LinkedIn Corp (NYSE:LNKD).
Interestingly enough, some of the buyers have not even been technology companies. Hey, just look at the following:
General Motors Company's (NYSE:GM) $1 billion acquisition for Cruise Automation
Wal-Mart Stores, Inc.'s (NYSE:WMT) $3.3 billion deal for Jet.com
Unilever plc (ADR)'s (NYSE:UL) $1 billion purchase for the Dollar Shave Club
There are definitely some important factors driving the M&A activity for technology companies. They include the low interest rates, strong balance sheets of mega-cap companies and the need to find new sources of top-line growth.
OK then, what might be some of the next M&A prospects? Well, here's a look at four:
Tech Stocks Ripe for M&A: Barracuda Networks (CUDA)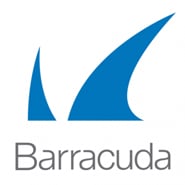 Cyberattacks always seem to be a part of the tech buzz. It's now even becoming an issue with the presidential election, as seen with the hack of the Democratic National Committee and various governmental institutions.
As should be no surprise, online security is a top-of-mind issue for many CEOs — and this will probably not end anytime soon. This is also a big-time reason that there has been plenty of M&A action in the space, driven by some large operators like Cisco Systems, Inc. (NASDAQ:CSCO) and Symantec Corporation (NASDAQ:SYMC).
In light of all this, what company might be a target? One possibility could be Barracuda Networks Inc (NYSE:CUDA).
Granted, the company has not been without is problems. After all, last year the stock price took a dive because of missing earnings expectations.
But CUDA has been swift in getting things back on track. To this end, the company has been putting a much bigger focus on cloud-based solutions. It certainly helps that CUDA has a large customer base — with over 150,000 organizations worldwide — that it can cross-sell to.
There is also likely to get a nice lift from Office 365. So far, it looks like the offering is getting quite a bit of traction.
But for a potential suitor, the real key may wind up being the company' trusted brand and substantial customer base — which are things that are tough to build, especially in a highly competitive market.
Tech Stocks Ripe for M&A: Workiva (WK)

Companies not only have to deal with huge amounts of information but also must comply with mind-numbing regulations. But for Workiva Inc (NYSE:WK), this is a good thing. The company operates a cloud platform that helps enterprises organize information to help with audits, Sarbanes-Oxley and risk management. The technology is essentially a collection of supercharged word processing, spreadsheet and presentation apps which use real-time data.
The Workiva system has also proven to be quite versatile. It has been effective for local governments, airports, universities and even state lotteries.
In terms of growth at Workiva, it has been fairly strong. In the latest quarter, revenues increased by 27% to $43 million as the company continues to add new customers and also add new seats to the existing customer base.
So yes, as a buyout target, Workiva should be quite attractive. The company provides a mission-critical function that would be a nice add-on to a larger player — tech stocks like International Business Machines Corp. (NYSE:IBM) and Oracle Corporation (NYSE:ORCL) — that could benefit from leveraging a global customer base.
Tech Stocks Ripe for M&A: Synchronoss


Synchronoss Technologies, Inc. (NASDAQ:SNCR) is a pioneer of mobile infrastructure technologies. In fact, the company had the foresight to build activation systems for products like the Apple Inc. (NASDAQ:AAPL) iPhone.
But SNCR has not rested on its laurels. Instead, it has invested heavily in new products, such as cloud storage, collaboration and security systems for both individuals and enterprises. Synchronoss has also taken a partnership strategy — working with companies like Verizon Communications Inc. (NYSE:VZ) — to get faster traction.
As for growth, it has been respectable. In the latest quarter, revenues increased by 17% to $161.5 million.
Yet there's a pretty good chance that things will accelerate. Keep in mind that the company is still in the early phases of its new initiatives. In the cloud business alone, SNCR still only has a 5% penetration rate of the global market or 160 million-plus subscribers.
All in all, SNCR is at the center of three megatrends — mobile, cloud computing and security. Given this, the company should be a very attractive M&A candidate, especially for a firm that has a long background in infrastructure like IBM, CSCO or CA, Inc. (NASDAQ:CA).
Tech Stocks Ripe for M&A: Zendesk (ZEN)


Uber has shown the critical need for leveraging cloud technologies to provide standout customer experiences. So what does the company use for its platform?
It's Zendesk Inc (NYSE:ZEN).
The company, which has been around for about ten years, has developed a full suite of applications for chat, knowledge bases and self-service support.
The good news is that ZEN continues to invest heavily in R&D. For example, the company has been focused on cutting-edge areas like artificial intelligence (AI) and machine learning.
Another key part of the growth strategy for ZEN has been to provide free trials, which have often turned into paying customers. Actually, the customer base is now over 81,000.
And yes, ZEN has been able to crank out consistently strong growth. In the most recent quarter, revenues shot up an impressive 54% to $74.2 million.
No doubt, this would be attractive to any large tech company, but an ideal suitor for ZEN is likely to be Salesforce.com, Inc. (NYSE:CRM), which really needs to bolster its customer support platform. More importantly, CRM has shown it will pay nice premiums for its deals.
Tom Taulli runs the InvestorPlace blog IPO Playbook. He is also the author of High-Profit IPO Strategies, All About Commodities and All About Short Selling. Follow him on Twitter at @ttaulli. As of this writing, he did not hold a position in any of the aforementioned securities.