Preferred stock ETFs that get increased attention when volatility and doldrums make headlines in equity markets, and so far September has been a down and choppy month. For instance, the Dow Jones Industrial Average, the S&P 500 and the NASDAQ 100 are down around 2.9%, 3.6% and 1.6%, respectively. As a result, investors looking for steady passive income are putting preferred stock ETFs on their watchlists.
"Typically, preferred stockholders have a prior claim to dividends and proceeds of a liquidation,"according to research led by R.J. Gilson of Stanford Law School. "Preferred stockholders usually also have superior "control" rights."
A firm's preferred securities usually offer a higher yield than its common stock and senior debt. Therefore, financial planners suggest preferred stocks could play a key role in portfolio diversification.
For instance, Walter I. Boudry of Cornell University and his colleagues point out "While the common perception is that preferred stock is a hybrid between common stock and investment-grade bonds, our analysis indicates that preferred stock is actually preferred to a combination of those asset classes."
And exchange-traded funds make it easier for retail investors to buy into this asset class. With that information, here are three preferred stock ETFs for investors looking for diversification as well as passive income:
Global X SuperIncome Preferred ETF (NYSEARCA:SPFF)
Invesco Preferred ETF (NYSEARCA:PGX)
VanEck Preferred Securities ex Financials ETF (NYSEARCA:PFXF)
Preferred Stock ETFs: Global X SuperIncome Preferred ETF (SPFF)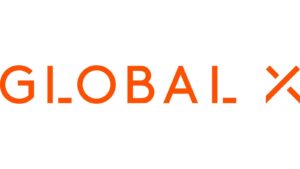 52-Week Range: $11.00 – $12.15
Dividend Yield: 5.69%
Expense Ratio: 0.58% per year
The Global X SuperIncome Preferred ETF gives exposure to 41 of the highest yielding preferred stocks in the U.S. and Canada. The fund began trading in July 2012.
In terms of the sub-sectoral breakdown, we have financials with the largest slice (64.59%), followed by energy (9.20%), information technology (6.04%), and health care (5.88%).
InvestorPlace.com readers might be interested to know that U.S. banks are among the largest issuers of preferred stocks. The top 10 holdings in the fund account for almost 40% of net assets of $230.7 million.
Preferred securities of the semiconductor group Broadcom (NASDAQ:AVGO), health care equipment manufacturing heavyweight Becton Dickinson (NYSE:BDX), Ally Financial (NYSE:ALLY) and PNC Financial Services (NYSE:PNC) lead the companies in the roster.
The fund is up about 7.1% year-to-date and hit a multi-year high in August. The current price supports a yield of 5.69%. We should note that the ETF makes distributions on a monthly basis. Interested investors could consider buying the fund around these levels.
Preferred Stock ETFs: Invesco Preferred ETF (PGX)
52-Week Range: $14.46 – $15.37
Dividend Yield: 4.95%
Expense Ratio: 0.50% per year
The Invesco Preferred ETF provides access to fixed-rate U.S. dollar-denominated preferred securities issued stateside. The fund began trading in 2008.
PGX, which has 398 holdings, follows the ICE BofAML Core Plus Fixed Rate Preferred Securities Index. This ETF is also heavily weighted toward financials (65.00%), followed by utilities (11.26%), real estate (8.51%) and communication services (6.85%).
Preferred shares issued by JP Morgan Chase (NYSE:JPM), Citigroup (NYSE:C), Wells Fargo (NYSE:WFC), AT&T (NYSE:T), and Bank of America (NYSE:BAC) are among the top holdings.
So far in 2021, PGX is down about 2%. Below are current dividend yields (DY) and YTD price change of those five stocks. The numbers may help investors better analyze the fund's returns versus owning the actual shares of companies in the fund.
JPM — DY of 2.41%, YTD up 30.7%;
C — DY of 2.86%, YTD up 15.8%;
WFC — DY of 1.74%, YTD up 52.1%;
T — DY of 7.64%, YTD down 5.29%;
BAC — DY of 1.95%, YTD down 42.4%;
Understandably, different investors could draw different conclusions from these numbers. One possible takeaway is to define portfolio objectives and investment time horizons before putting capital into an asset group. It is also necessary to appreciate risk/return profiles of preferred securities.
Preferred Stock ETFs: VanEck Preferred Securities ex Financials ETF (PFXF)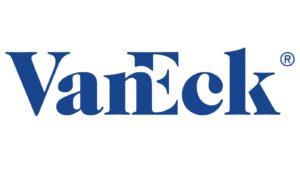 52-Week Range: $19.09 – $21.75
Dividend Yield: 4.60%
Expense Ratio: 0.40% per year
The VanEck Preferred Securities ex Financials ETF provides exposure to U.S. exchange-listed preferred stock issued by non-financial corporations. Since the fund's inception in July 2012, net assets have grown to $1 billion.
PXFX, which has 129 holdings, tracks the returns of the ICE Exchange-Listed Fixed & Adjustable Rate Non-Financial Preferred Securities Index (PFAN). 86% of the companies are U.S.-based., followed by Canada, the U.K., and Luxembourg.
The top 10 names comprise almost 28% of net assets. Among them, we see Broadcom, multinational steel manufacturing heavyweight ArcelorMittal (NYSE:MT), Nextera Energy (NYSE:NEE), and chemicals and materials group Avantor (NYSE:AVTR).
YTD, the ETF is up close to 10% and hit a record high in mid-August. Interested readers could consider buying the dips in PFXF.
On the date of publication, Tezcan Gecgil did not have (either directly or indirectly) any positions in the securities mentioned in this article.
Tezcan Gecgil, Ph.D., has worked in investment management for over two decades in the U.S. and U.K. In addition to formal higher education in the field, she has also completed all three levels of the Chartered Market Technician (CMT) examination. Her passion is for options trading based on technical analysis of fundamentally strong companies. She especially enjoys setting up weekly covered calls for income generation.