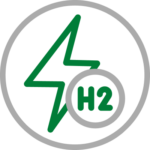 Hydrogen Stocks
Hydrogen stocks are companies involved in hydrogen production. These chemical producers have found a new market in recent years as hydrogen fuel cells have emerged as an important facet of the clean energy boom. Hydrogen is commonly used in fuel cells as a means of generating gas and heat, but it is also used in the processes of refining petroleum and creating fertilizer. Investors seeking exposure to this versatile chemical can gain it through funds such as the Global X Hydrogen ETF. A few of the most popular hydrogen stocks are Plug Power and Bloom Energy.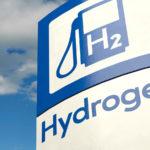 With big demand, hydrogen stocks could have an explosive future. Goldman Sachs, for one, says the industry could reach $1 trillion by 2050.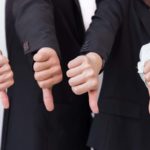 If you own any of these seven strong sell stocks, consider now the perfect time to take the money and run.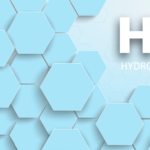 With a projected 30% drop in costs by 2030 and a massive total addressable $1 trillion market, discover the best hydrogen stocks to buy.
Recent Hydrogen Stocks Articles
Recent developments in the clean energy revolution have led to the rise of hydrogen stocks to buy now. You can't miss out on these picks.
Investors should consider unloading these hydrogen stocks to sell. Their fundamentals are quite dubitious and uncertain.
These dividend stocks to buy for income all represent great total return value. You get the best of both worlds.
Plug Power can brag about its Georgia hydrogen production plant, but this is an unprofitable business and PLUG stock is a non-starter.
BE stock is set to continue producing over the long term. With tailwinds on the rise, this is one stock you want to have in your portfolio.
There are economy-related headwinds that are pushing some consumer discretionary stocks into "F" ratings. You should avoid these names.
NKLA stock is in the green following a "fireside chat" and Q&A session with CEO Steve Girsky. Can he save Nikola?
Gear up for the transition to cleaner sources of energy with these three highly undervalued hydrogen stocks.
Some penny stocks go on to deliver huge returns for their owners. Most, however, do not. After all, companies usually end up in penny stock...
FuelCell (FCEL) stock is falling on Monday after the company disappointed investors with revenue results in its latest earnings report.
As energy commodities get moving this quarter, investors may want to get ahead of the swings by considering these three hydrogen stocks.
With the utilization of green hydrogen poised to soar in the coming years, these hydrogen stocks are a great way to play the trend. 
There are hydrogen stocks to watch for investors looking to take advantage of the clean energy boom. Here are your best choices.
These popular meme stocks should be avoided at all costs – no matter what you may see on social media.
While not yet cost effective, savvy investors should take time now to place their bets on these up-and-coming hydrogen stocks.
Multiple analysts say that the hydrogen market could be worth trillions by 2050. All of which could fuel these top hydrogen stocks under $5.
As countries look for clean energy solutions, it's a good time to gather a list of hydrogen stocks to watch.
Hydrogen stocks to buy include multiple lesser-known industrial giants with strong operations and several upstarts as well.
As the energy tide shifts, green hydrogen stocks are effectively illuminating the portfolios of savvy investors.