The first rule of medicine is to do no harm. Your retirement, like your health, is something that you can't afford to screw up. And as with your health, having a safe and stable retirement is generally less about doing things right and more about avoiding major mistakes.
Just as you don't have to be a marathon runner to live a long, healthy life, you don't have to have Warren Buffett's stock picking acumen to retire well. Just avoid excessive booze or tobacco — or taking large losses in the stock market — and you're well on your way.
Today, we're going to look at 10 stocks that you should probably avoid in a retirement portfolio. None are necessarily bad stocks to trade. In fact, I'd argue that there is no such thing as a bad stock to trade if you're doing it with capital you're comfortable putting at risk. But there is a difference between a stock you trade for short-term profit and a stock that you're planning to use to fund your retirement.
A retirement stock should be one that has survived the test of time and that is "future proof," or at least as future proof as a company can be these days. This rules out most technology stocks, which often have short lives as disruptors before being disrupted themselves, and stocks that depend on fickle consumer tastes.
So with no more ado, here are 10 stocks that are more likely to hurt your retirement than help it.
Stocks That Will Hurt Your Retirement: Tesla (TSLA)
Tesla Motors Inc (NASDAQ:TSLA) is a stock that I want to like. I really do. I love Elon Musk's vision for the company, and I can credibly say that Musk and Tesla have done more to promote alternative energy and driverless cars than just about anyone else out there.
When we enjoy an emission-free future in which our cars drive us to work while we browse our messages and sip on lattes, we'll have Musk to thank for that reality.
The problem is, I'm not sure Tesla is going to be the company to benefit from it. Tesla may or may not even be in business a decade from now. You see, while Tesla might have started the revolution, its larger, more entrenched competitors have been quick to muscle in. Virtually every large automaker is experimenting with driverless technology, and most are working on green alternatives.
Meanwhile, Tesla stock trades for nearly seven times sales … and actually loses money.
So, while I wish Mr. Musk the best of luck — and look forward to enjoying the fruits of his labor — I don't want to put my retirement at risk by buying the stock.
Stocks That Will Hurt Your Retirement: Twitter (TWTR)
Another tech stock that has changed the world, yet can't seem to find a way to profit from it is Twitter Inc (NYSE:TWTR).
Twitter has effectively remade the news industry as we know it. It's become the medium of choice for politicians, celebrities and other media personalities to make major announcements … or to just rant.
Yet, unlike rival Facebook Inc (NASDAQ:FB), it still hasn't quite figured out its profit model yet. Facebook finds new and creative ways to squeeze more profitability out of its user base while also expanding that user base. Yet Twitter seems to have mostly stalled out. It's also been overrun by spammers and "bot" accounts, which reduces its attractiveness to would-be advertisers.
Twitter trades for about five times sales, which is more or less in line with many other large tech companies. Yet Twitter is still struggling to figure out its business model, which is ridiculous this late in the game. If you want a social media stock to buy and hold, go with Facebook … and dump Twitter.
Stocks That Will Hurt Your Retirement: Macy's (M)
Macy's Inc (NYSE:M), after the beating it has taken of late, might actually be a decent short-term trade. But I wouldn't want to bet my retirement portfolio on it.
Macy's, along with several other department stores, had a lousy holiday shopping season — and this despite American shoppers eagerly opening their wallets in 2016.
The issue is that Americans are doing more and more of their shopping online these days, benefitting the likes of Amazon.com, Inc. (NASDAQ:AMZN) and its online peers. Brick-and-mortar retailers in general have suffered, and big department stores like Macy's have suffered the worst.
I don't expect department stores to collectively go out of business. After a period of consolidation, they will find their new place in a retail market in which the primary role of a brick-and-mortar store is to act as a showroom of sorts. But after the dust settles, I'd recommend steering clear of department stores, at least with your retirement portfolio.
Stocks That Will Hurt Your Retirement: IBM (IBM)
International Business Machines Corp. (NYSE:IBM) just can't seem to do anything right these days. Its revenues have been in decline for an almost unbelievable 18 consecutive quarters.
That's four and a half years of sales declines. You would think that by now the comparable sales would be so low that IBM would have an easy time posting at least modest growth … yet the losses continue.
IBM is a perfect example of a company that is far from future proof. It's traditional business model was blown out of the water by cloud upstarts like Amazon and Microsoft Corporation (NASDAQ:MSFT), and IBM has adapted at a sluggish pace. Frankly, the IBM pedigree just isn't worth what it used to be.
IBM was one of Warren Buffett's biggest portfolio additions of the past decade, and Buffett bought it precisely because he liked the recurring nature of IBM's income stream from long-term service contracts. Well, the cloud killed that business model, so it's time to move on. Dump IBM from your retirement portfolio.
Stocks That Will Hurt Your Retirement: Chipotle (CMG)
I love Chipotle Mexican Grill, Inc. (NYSE:CMG) burritos. I really do. I could quite literally eat one every day of my life and never get sick of them (no E. coli pun intended). But as much as I love the company's food, the stock is one I'd consider risky as a long-term holding for a retirement portfolio.
Food, like clothing, is subject to the whims of fashion. And Chipotle was one of the first chains to capitalize on the trend toward healthier eating with more organic ingredients. The problem is that there is no real durable competitive advantage there. Any Johnny-come-lately restaurant chain can jump on the organic bandwagon.
Despite the beating that Chipotle stock has taken in recent years, due mostly to its health scandals and poor response, CMG stock is far from cheap at current prices. It trades for 44 times expected earnings. The stock price has been relatively stable for the past six months, and it could be the large losses have run their course. But this is still not a stock I'd want to bank my retirement on.
Stocks That Will Hurt Your Retirement: Buffalo Wild Wings (BWLD)
Along the same line, I'd recommending dumping shares of Buffalo Wild Wings (NASDAQ:BWLD).
As a seller of primarily wings and beer, Buffalo Wild Wings has definitely not ridden the healthy and organic eating wave that pushed Chipotle to success. No, this company's success is tied more to timeless appeal of beer and football, and the company has been in operation since 1982.
30-plus years of service might suggest that Buffalo Wild Wings has survived the test of time and that it might actually be a decent long-term retirement stock. I disagree.
Buffalo Wild Wing's nationwide expansion is a more recent endeavor, and its success has brought a host of competitors, including Wingstop Inc (NASDAQ:WING). The fact is, wings and beer got to be trendy a few years back, and the space is completely saturated at this point, not unlike the Tex-Mex space was 15 years ago. Diners got burned out with Tex-Mex, and I think wing shops are at risk of similar diner burnout.
Buffalo Wild Wings isn't wildly expensive, trading at 23 times expected earnings. But I'd steer clear of it as a retirement stock.
Stocks That Will Hurt Your Retirement: Whole Foods (WFM)
Whole Foods Market, Inc. (NASDAQ:WFM) has the same problem that Chipotle does, and I'm not talking about food safety issues.
Like Chipotle, Whole Foods was early to the healthy and organic movement. You could even argue that they were a founder of the movement and one of its biggest early beneficiaries.
The problem, as with Chipotle, is that there is no real durable advantage there and nothing to stop its rivals from selling the same products … and doing so more cheaply.
I like Whole Foods and I can credibly say that the average American eats healthier today in no small part due to the store's influence. But that doesn't mean I want to bet my retirement on it.
WFM trades for 21 times expected earnings, which is a bit rich for a grocery store stock. Yes, Whole Foods is a premium store. I get that. But virtually every grocer in town is gentrifying its product lines, and you also have a budding new competitive threat from Amazon with home delivery … in some cases done by aerial drones.
Buy Whole Food's produce if you like, but I'd steer clear of the stock.
Stocks That Will Hurt Your Retirement: Altria (MO)
Even 10 years ago, I probably would have considered Marlboro-maker Altria Group Inc (NYSE:MO) to be a rock-solid retirement stock.
After all, people have been smoking tobacco products since the Americas were discovered over 500 years ago. One might think that a half millennium is long enough to survive the test of time.
But unfortunately for Altria, the times really have changed. Due to rising health costs, virtually every government in the world has made it their objective to reduce smoking, particularly among teenagers. And it's actually working; American teenagers are more likely to have used an illegal drug over the past year than smoked a cigarette.
It's not necessarily a deal breaker to buy a stock in slow decline, so long as the stock is priced right. I've made good money trading tobacco stocks over the past 20 years when their prices have gotten sufficiently beaten down.
The problem is, tobacco stock are far from cheap today. Altria trades for over 20 times expected earnings and yields just 3.5%. That's simply too high a price to pay for a company in terminal decline.
Stocks That Will Hurt Your Retirement: Coca-Cola (KO)
Along the same lines, I'd have to add the iconic The Coca-Cola Co (NYSE:KO) to the list. Now that governments have successfully beaten down tobacco use, they've moved their attention to the so-called obesity epidemic and its chief culprit: sugary sodas.
And adding to this is the general trend toward healthier eating. Among the more fashionable sort, drinking a Coke is just so … déclassé.
Hey, I like a cold Dr. Pepper as much as the next Texan, but we seem to be in the minority. Soda sales have been in decline for 11 consecutive years and counting.
Now, Coca-Cola sells a lot more than just Coke and Diet Coke. The company has profitable businesses in bottled water, sports drinks and fruit juices. But it's hard to get enthusiastic about the company's prospects when its namesake product is in decline, with no sign of respite.
At current prices, KO trades for 21 times earnings and yields 3.3%. That's not ridiculously expensive by any stretch, but it's not cheap enough given the company's growth problem. So for now, I'm recommending you dump Coca-Cola from your retirement portfolio.
Stocks That Will Hurt Your Retirement: iShares 20+ Year Treasury Bond (TLT)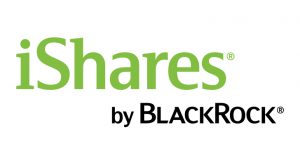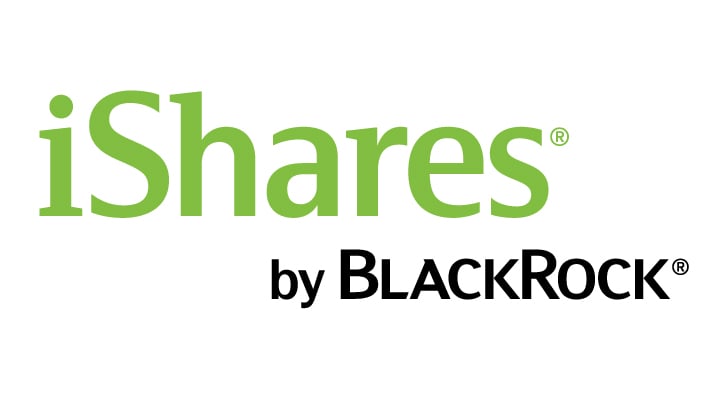 And finally, I'm going to recommend that you steer clear of bond index exchange-traded funds like the iShares 20+ Yr Treas.Bond (ETF) (NASDAQ:TLT).
Bonds have traditionally been an important part of most retirement portfolios, and even at today's low yields I think you could make a solid argument for including bonds. But including bonds and including bond ETFs are two very different things.
It comes down to interest rate risk. A bond has no real interest rate risk if held to maturity. Rising yields will cause the market price to fall, but it doesn't really matter if you're not planning to sell. The bond will mature at its par value no matter what happens to prices between now and then. But bond ETFs don't have a fixed maturity. There are presumed to be perpetual. So if we were to enter a long period of rising yields (such as during the 1970s), your bond ETF would get killed.
Considering that one of the primary roles of bonds is to reduce risk of loss, that seems like a lousy bet. So if you own TLT, consider dumping it and replacing it with a proper ladder of individual bonds.
Charles Sizemore is the principal of Sizemore Capital Management, an investments firm based in Dallas. As of this writing he had no position in any stock mentioned.