The year is just more than half over, and our Best Stocks for 2017 contest has just climbed over its midpoint. And if there's one thing I know about the competition for sure, it's that I wouldn't want to have to guess the eventual winner.



We've already seen some early laggards shoot up by double digits to reach the top spots, while some front-runners have struggled in the second quarter.
The sometimes-unpredictable headlines associated with the Donald Trump administration haven't always helped either — for instance, banking stocks are still watching for some of the surge that many hoped would come on looser regulations.
While the markets have slowed somewhat, competition is still fierce, and it could be anybody's game.
Overall, our experts' picks are largely looking good, with seven of the 10 outperforming the S&P 500 Index through the middle of the year, and all but one performing in the black. A lot can change between now and 2018, but if history is any indication, many of our experts' best stocks have the legs to run further.
Best Stocks for 2017, No. 10: TripAdvisor (TRIP)


Q2 Performance: -20%
Investor: Jason Moser
So far, 2017 has been rough on TripAdvisor Inc (NASDAQ:TRIP). People still love Tripadvisor — that's not the issue. The problem is, the company is still struggling to monetize those happy visitors, and that makes Wall Street unhappy.
Instant Booking, the program that was meant to transform TRIP into more of a traditional online travel agency, definitely depressed returns in 2016, but that was supposed to reverse in 2017, with the platform fully rolled out. That hasn't panned out. As Moser said,
"I still think TripAdvisor is a good business. But it is going to take some time for management to get this business back to the growth rates investors have grown accustomed to over the years"
Still, that might mean this is a good chance to get into TRIP — before the growth starts in earnest.
Read more about Jason's pick here.
Best Stocks for 2017, No. 9: Ulta Beauty (ULTA)


Q2 Performance: 1%
Investor: Tracey Ryniec
In the Age of Amazon.com, Inc. (NASDAQ:AMZN), retailers have been having a rough go of things.
Well … mostly. You wouldn't know the sector is in such straits if you looked only at Ulta Beauty Inc (NASDAQ:ULTA) over the past few years.
What's good about ULTA? It continues with strong comps and upped its guidance; its online presence is still strong without hurting the brick-and-mortar side; it added MAC cosmetics, and as Ryniec pointed out, it's still growing its business:
"It recently opened up its first store on Chicago's trendy Magnificent Mile where it will go head-to-head with Sephora which is just two blocks down the street. It is also opening in the Mall of America this year."
ULTA has cooled off significantly of late, but that's expected when panic hits an entire industry and your stock has tripled in roughly three years.
Read more about Tracey's pick here.
Best Stocks for 2017, No. 8: General Motors (GM)


Q2 Performance: 4%
Investor: Charles Sizemore
Thus far, while the rest of the markets have been moving upward (at greater or lesser rates), General Motors Company (NYSE:GM) has been spinning its wheels. But as Sizemore says:
"I do expect to earn better than a 4.4% total annual return. And I expect that once the recent spate of bad headlines passes, GM will finish the year strong … and perhaps strong enough to win the contest."
Headlines keep grinding traditional auto stocks down — many of them far harder than General Motors. But once people realize that maybe the sky isn't falling for automakers, things should turn around. After all, its price-earnings ratio of under 6 is "not just cheap. That's 'going out of business' cheap."
And don't forget, if you step into GM stock, you'll be in good company, with Warren Buffett, David Einhorn and David Tepper all with significant holdings.
Read more about Charles' pick here.
Best Stocks for 2017, No. 7: Zions Bancorp (ZION)


Q2 Performance: 6%
Investors: John Jagerson and Wade Hansen
Trump policies should help out Zions Bancorp (NASDAQ:ZION), and while some of them have (think laxer environmental regulations making life easier on oil producers, including ZION clients), the administration has not yet gotten around to some of the policies that might affect banking stocks more directly.
However, the administration has been largely focused on healthcare reform. Once that's settled they may turn their attention to changes that will help ZION. And if that happens, it's set up for plenty of gains.
Read more about John and Wade's pick here.
Best Stocks for 2017, No. 6: Citigroup (C)


Q2 Performance: 12%
Investor: Ken Trester
After meandering along for the first quarter, barely boasting any gains, Citigroup Inc (NYSE:C) has really started to soar in the past three months, and all the more so in the past couple weeks.
The company has continued to run efficiently and prepare for potential headwinds, such as Brexit, so it can move forward with as little trouble as possible.
And don't forget its announcement at the end of June after positive results on its stress tests — doubling its dividend from 16 cents to 32 cents and upping its share repurchase program by $15.6 billion. It looks like the factors may be in place for Citigroup to make more of a run in the second half.
Read more about Ken's pick here.
Best Stocks for 2017, No. 5: Zynerba Pharmaceuticals (ZYNE)


Q2 Performance: 19%
Investor: Adam Johnson
Zynerba Pharmaceuticals Inc (NASDAQ:ZYNE) ended the first quarter at the top of the heap, flying high on the growing potential of its marijuana-based pharmaceuticals.
In the second quarter, shares have come back to earth somewhat, but shares are still more than doubling the S&P 500, and ZYNE is enjoying more positive looks from analysts as it pushes forward with clinical trials.
After a run-up, a correction is understandable. Don't count ZYNE stock out just yet!
Best Stocks for 2017, No. 4: Newell Brands (NWL)


Q2 Performance: 20%
Investor: Hilary Kramer
Good management can have a lot to do with a winning stock, and Newell Brands Inc (NYSE:NWL) boasts some smart management on its team. When something works, like Yankee Candle Company or Paper Mate pens, they keep it. And when something doesn't work, like winter sporting apparel, they step out.
In all, it makes for a tight, efficient ship that is rewarding NWL investors so far. Analysts are largely positive on the stock, expecting an earnings increase of 7.6% this year, 13.5% next year and 10.5% annually for the next five years. And furthermore, Kramer sees the potential for more shareholder rewards:
"Beyond this point, management must be thinking hard about buying back its own shares as a way to keep the numbers dancing."
Despite its impressive performance so far this year, NWL stock is still 11% away from its mean price target, and about 20% away from the high target of $66. Keep an eye on this one!
Read more about Hilary's pick here.
Best Stocks for 2017, No. 3: Albemarle (ALB)

Q2 Performance: 32%
Investor: Matt McCall
USB Securities thinks the lithium business is going to be very good over the next few years, with prices near $8,500 per ton and increasing demand pressuring the supply.
That's great news for Albemarle Corporation (NYSE:ALB), since lithium is its bread and butter. The appetite for lithium is really a huge tailwind for ALB stock. As McCall said:
"The general public will focus on the growing demand for electric vehicles, which I agree is a huge story. However, the other aspect of the lithium story is the increasing demand of lithium for large-scale battery storage."
Even if there's a short-term pullback, the long-term outlook is decidedly positive.
Read more about Matt's pick here.
Best Stocks for 2017, No. 2: Coresite Realty Corp (COR)

Q2 Performance: 32%
Investor: Brett Owens
The cloud is huge, and only growing larger. It's called the information superhighway for a reason — and Coresite Realty Corp (NYSE:COR) is making bank by being the toll collector on those roads, building data center facilities and leasing them to customers.
The company is already doing well, up almost 30% with only half the year gone, and it's not just COR stock's growth that recommends it to investors — it's also the strong and growing dividend. Already, it has raised its quarterly dividend from 80 cents to 90 cents for the latest quarter, and that's after another raise from 53 cents to 80 cents in the final quarter of 2016.
As Owens says:
"With its investors constantly 'on alert' for the next big dividend raise, this stock should continue rolling for the rest of 2017. If it sells off along with other REITs on silly "first-level worries" such as higher interest rates, be sure to buy any pullback."
In other words, income investors? This one is definitely for you.
Read more about Brett's pick here.
Best Stocks for 2017, No. 1: Nvidia (NVDA)


Q2 Performance: 36%
Investor: Louis Navellier
After spinning its wheels early in 2017, Nvidia Corporation (NASDAQ:NVDA) finally got some traction. Now, the rest of the market is struggling to keep up.
Basically, the world is NVDA's oyster. Gaming, the Internet of Things, Big Data … the tech world has more and more uses for Nvidia's GPUs, and the company hasn't been looking back recently.
Navellier points out that this isn't anything new for NVDA. After all:
"Year to date, NVDA is up 38%. But in the past 12 months, the stock is up 225%. The stock started its massive move about two years ago but it has continued to rise now that investors are starting to realize that NVDA is much more than just another chip company."
Nvidia is in the lead now, and it looks like it could well have the strength to stay there.
Read more about Louis' pick here.
Best Stocks for 2017, Bonus Pick: Amazon (AMZN)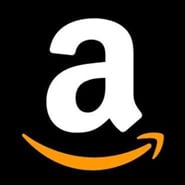 Q2 Performance: 34%
Investor: Readers' Choice
It's hard to argue with Amazon so far in 2017. Last month, AMZN stock pushed through the $1,000 mark, capping a strong push that started with an earnings and revenue beat in April.
And while it could not hold the level, it remains a strong company and holds an unofficial third place at the midpoint of the Best Stocks contest.
Amazon doesn't ever sit still. Last month, for instance, it surprised plenty of investors by announcing it would buy Whole Foods Market, Inc. (NASDAQ:WFM) in a $13.7 billion deal. While the deal may not have obvious synergies for the internet behemoth, the market seems content to give AMZN the benefit of the doubt and pushed shares higher on the news.
Readers, your pick remains right in the thick of things as we move into the second half of the year.
As of this writing, Jessica Loder did not hold a position in any of the aforementioned securities.