Unless you've been secretly living in a cave over the last few years, it's easy to see how technology is changing our world. And it's doing so at an exponential pace. Thanks to new advances in computing power, we are now able to do things that were considered science fiction only a few years ago. Leaps in machine learning, artificial intelligence and wireless connectivity are breathing life into new industries and disrupting old ones. The World Economic Forum has dubbed the movement the start of the Fourth Industrial Revolution.
For investors, all of this change means plenty of big opportunities. Consultancy Deloitte estimates that spending on A.I. and machine learning will reach nearly $58 billion by 2021, while spending on robotics will clock in at $218 billion by that time. More than 20 billion devices will be connected to the internet. And none of this includes autonomous vehicles, smart infrastructure or advanced spending in healthcare. All in all, the new economy and Fourth Industrial Revolution is too big of a theme to ignore.
Which is why investors need to have some exposure in their portfolios. Exchange-traded funds (ETFs) are perfect for adding this exposure. Given its high-tech nature and constant change, ETFs allow investors to get some much-needed diversification and ability to play many facets of the movement.
With that, here are five ETFs to buy to play the fourth industrial revolution.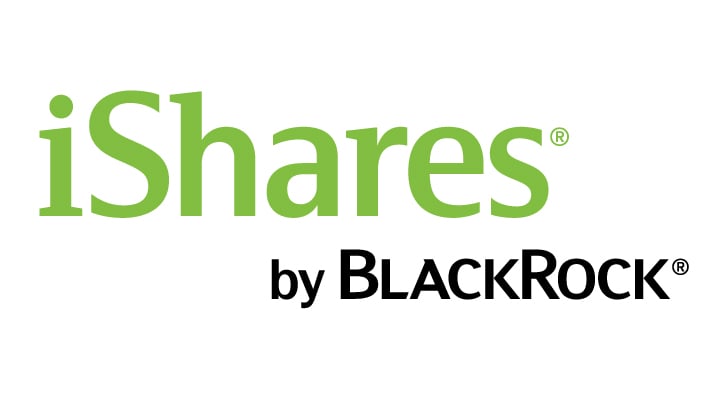 ETFs to Buy: iShares Exponential Technologies ETF (XT)
Expense Ratio: 0.47%, or $47 per $10,000 invested annually.
If you had to pick one ETF to bet big on the new economy, it would have to be the iShares Exponential Technologies ETF (NASDAQ:XT). At more than $2.3 billion in assets and a hefty trading volume, XT is the biggest and most popular ETF in the sector. And it's easy to see why.
XT tracks the Morningstar Exponential Technologies Index. Exponential technologies are defined as advances which "displace older technologies, create new markets and have the potential to create significant positive economic benefits." This includes everything from 3-D printing and robotics to genomics/personalized medicine and data mining. The beauty is that XT doesn't just track tech stocks, it looks at all sectors to find these disruptors. And that is the real point of the so-called New Economy, it's going to affect every facet of life.
The fund tracks nearly 200 different stocks around the globe- with top holdings including 3-D Systems (NYSE:DDD), Netflix (NASDAQ:NFLX) and Illumina (NASAQ:ILMN).
Performance for the ETF had been pretty decent up until the recent market sell-off. However, as a long-term play, short bouts of volatility shouldn't scare investors. And its low expense ratio of 0.47%, or $47 per $10,000 invested, puts this among the top ETFs to buy for the gangbusters tech growth.
Source: Shutterstock
SPDR Kensho New Economies Composite ETF (KOMP)
Expense Ratio: 0.2%
For investors looking for other broad ETFs to buy in the theme, the recently launched SPDR Kensho New Economies Composite ETF (NYSEARCA:KOMP) could be a good place to start. Like the previously mentioned XT, KOMP tracks a wide variety of exponential tech firms. However, the devil is in the details.
KOMP uses artificial intelligence and data mining itself — that's what Kensho does as a company — to dig deep in the realm of U.S. stocks in order to find those stocks with the biggest potential for disruption. It defines disruptors as those firms that specifically use advancements in processing power, artificial intelligence, robotics and automation to change industries. After doing its data mining, KOMP packages these stocks into the Kensho New Economies Composite Index.
As a result, it's portfolio of holdings does look vastly different than XT's. And you do get an extra hundred or so stocks in the ETF.
Now, KOMP is brand-spanking new, so, this is one to place on your watch list for now. But it already looks like it could be a winner and great play for the fourth industrial revolution — even moreso with its lower 0.2% expense ratio.
Source: Shutterstock
ARK Genomic Revolution Multi-Sector ETF (ARKG)
Expense Ratio: 0.75%
At this point, we really are cheating death. Some of the biggest advances in healthcare have come because of leaps in computing technology. Gene sequencing is quickly coming down in cost and time. Meanwhile, new cancer and immunotherapy and gene editing therapies are quickly becoming a reality. The days of going to your doctor, having him run a PCR and then designing a specific medicine for your treatment isn't far off.
Healthcare and the fourth industrial revolution go hand in hand.
That could make the ARK Genomic Revolution Multi-Sector ETF (NASDAQ:ARKG) a big name among these ETFs to buy. ARKG is actively managed and is designed to provide exposure to CRISPR, gene editing, therapeutics, agricultural biology and healthcare innovation. If you're a big biotech doing CAR-T research like Celgene (NASDAQ:CELG) or doing genetic diagnostics like Invitae (NASDAQ:NVTA), ARKG wants to talk to you.
And don't let the fact that ARKG is actively managed scare you away. Catherine Wood and her team at Ark Investments do active right. That is, they run concentrated portfolios with a handful of big bets on a small group of selective stocks. So-called high-conviction funds are where active mutual funds and ETFs shine in the performance arena. Over the last three years, the ETF has produced an average 21.61% return. That's not shabby at all.
Perhaps the only downside is the fund's 0.75% expense ratio. Not bad for active funds, but when it comes to ETFs that's pretty pricey these days.
Source: Shutterstock
The Global X Robotics & Artificial Intelligence ETF (BOTZ)
Expense Ratio: 0.68%
Perhaps the easiest subtheme of the new economy happens to be robots and machine learning. Today's factories are now filled with machines picking your online shopping orders, building your products and even performing surgery. That makes them a prime play for investors looking to cash in for long-term growth.
The Global X Robotics & Artificial Intelligence ETF (NYSE:BOTZ) is a great choice for investors.
BOTZ tracks the Indxx Global Robotics & Artificial Intelligence Thematic Index — which is a measure of firms that will benefit from the increased adoption and utilization of robotics and A.I. This includes industrial robotics and automation firms, non-industrial robots, and autonomous vehicles. Top players like Intuitive Surgical (NASDAQ:ISRG) and iRobot (NASDAQ:IRBT) are included as well as many Japanese robotics giants. All in all, the ETF provides exposure to 39 different robotics-focused stocks.
When it comes to new economy ETFs, performance for BOTZ has been strong. In its short two year life-span, BOTZ has returned 23% annually. That's pretty good as far as thematic ETFs go.
With nearly $1.8 billion assets and good trading volume, BOTZ could be one of the best ETFs to buy for the fourth industrial revolution.
Source: Shutterstock
iShares PHLX Semiconductor ETF (SOXX)
Expense Ratio: 0.47%
None of the new economy would be possible if it wasn't for increased computing power. And that power comes from big advances in semiconductors. As a result, investors looking to play the revolution may want to focus their attention on the various semiconductor ETFs. The best continues to be the iShares PHLX Semiconductor ETF (NASDAQ:SOXX).
SOXX tracks the sector benchmark — the PHLX SOX Semiconductor Sector Index. The market-cap-weighted index holds 30 of the largest semiconductor firms and includes plenty of A.I. and quantum computing muscle. You get autonomous vehicle players like Nvidia (NASDAQ:NVDA) and ON Semiconductor (NASDAQ:ON) to wireless communication giants like Qualcomm (NASDAQ:QCOM). With the SOXX, investors can play the entire backbone of the new economy movement.
It may not be as exciting as robotics or smart-metering, but without semiconductors, none of this can happen. You really are buying the backbone of all things tech.
With a low 0.47% expense ratio, swift volume and $1.4 billion in assets, SOXX remains one of the best ETFs to buy for this sector.
As of this writing, Aaron Levitt was long XT