Discussing undervalued retirement stocks usually brings defensive stocks to mind, especially those with high dividends and low exposure to market volatility. While defensive stocks are great for your retirement portfolio, you should also add some growth potential, especially if you aren't already a retiree.
Things have shifted due to market volatility and recent selloffs, and we now see tech stocks offering similar or even less value than the stocks of inelastic businesses. Meanwhile, investors have moved into many defensive stocks which still retain a premium valuation, and wouldn't fit the theme of being undervalued retirement stocks.
With that in mind, investors should look into blue-chip and growth stocks for their retirement portfolios in February 2023. The following three offer tremendous upside potential as we go forward.
| | | |
| --- | --- | --- |
| GE | General Electric | $80.83 |
| BRK-B | Berkshire Hathaway | $307.33 |
| PYPL | PayPal | $79.64 |
General Electric (GE)
Tesla (NASDAQ:TSLA) might have overshadowed all the traditional auto-related companies in the post-pandemic era, but things are starting to turn a corner as competitors accelerate their investments in electric and renewable technology.
A prime example, General Electric (NYSE:GE) remained neglected by Wall Street after its 2016 selloffs. However, its 2022 fourth-quarter earnings display an innovative company with an up-and-coming segment that could revitalize the company. I'm talking about GE Aerospace. The segment grew its sales by 22% year-on-year to $26 billion, while profits increased by 66% to $4.8 billion. This led to GE Aerospace becoming the driving force of General Electric's growth. The company also launched GE Healthcare this year.
Furthermore, General Electric expects its aerospace segment's top line to grow "mid-to-high teens" and operating cash flow to around $5.5 billion this year. Both the company's battery and engine businesses are also taking off, and with these growth metrics, the stock is set to trade higher. Thus, this is one of the undervalued retirement stocks on my watch list right now.
Berkshire Hathaway (BRK-B)
Speaking of undervalued retirement stocks, Berkshire Hathaway (NYSE:BRK-B) is a must-buy, in my view. The Oracle of Omaha is arguably the best investor you can follow when crafting a long-term retirement portfolio. Accordingly, buying some Berkshire Hathaway stock is a great foundational place to start when planning a retirement portfolio.
The company invests the majority of its funds in growth stocks and blue-chip stocks. By investing in BRK-B, you're getting significant exposure to big-name companies such as Apple (NASDAQ:AAPL), Bank of America (NYSE:BAC), and Chevron (NYSE:CVX). Moreover, despite the stock market selloffs giving Berkshire a short-term hit to its financials, the company has a $109 billion cash buffer. In times of trouble, that stash can come in handy.
Overall, you're getting significant exposure to many of the top companies in the market with adequate stability, while also increasing your portfolio's diversification by investing in this one stock. Of course, financials aren't the best in the short term. But as the stock market bounces back, it's only a matter of time until Berkshire regains momentum.
PayPal (PYPL)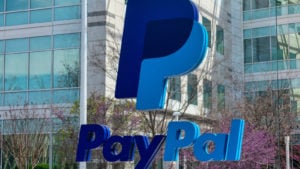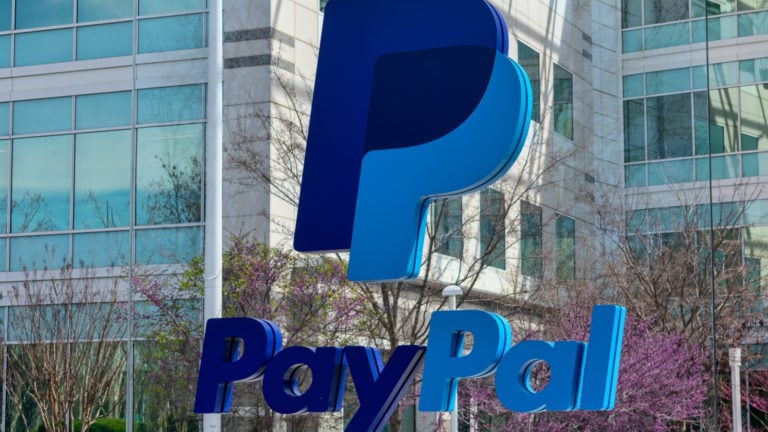 PayPal (NASDAQ:PYPL) is a household name that looks too undervalued at its current valuation. Like Meta Platforms (NASDAQ:META) and Netflix (NASDAQ:NFLX), Wall Street will also walk back its bearish view on PayPal once the company delivers strong growth. Despite short-term hiccups in the digital payments sector, there is no doubt that digital payments are growing rapidly due to the burgeoning freelance and e-commerce markets.
Moreover, the digital payments market is easily growing at a double-digit clip each year. Paypal's dominance in the fintech sector through its "Family of Brands" which includes apps such as Venmo, Zettle, Xoom, and Honey makes it among the biggest beneficiaries of this digital payments growth.
Paypal's financials are also robust. Revenue growth is accelerating, and profits have sharply turned a corner in Q3 2022. As the company's brisk growth continues and margins improve, PayPal will be far ahead of its pre-pandemic metrics. The only sluggish metric is its stock price, down 33.4% from February 2020, at the time of writing. Thus, PYPL stock is among the top undervalued retirement stocks to buy right now.
On the date of publication, Omor Ibne Ehsan did not have (either directly or indirectly) any positions in the securities mentioned in this article. The opinions expressed in this article are those of the writer, subject to the InvestorPlace.com Publishing Guidelines.