It's nice to see the Dow Jones Industrial Average breaking above the 18,000 level for the first time since April, oil wafting above $51 for the first time since last summer and stocks hovering at highs for the year.
However, not all stocks are deserving of these gains.
And the many that are deserving have now reached peak short-term value, regardless of the where the broader market goes from here. These stocks span the gamut from technology and fintech to telecommunications and oil and gas.
With limited upside beyond this point, it is time to take profits in each of these stocks. So let's look at seven stocks that have had nice runs over the last few months.
Stocks to Sell: Petroleo Brasileiro SA Petrobras (ADR) (PBR)


Petroleo Brasileiro SA Petrobras (PBR) fell below $3 earlier this year. It is now trading just south of $7 in response to the surge in oil prices.
However, oil prices are still 50% off their highs, and PBR's issues go well beyond oil prices alone. For one, it is a Brazilian company, and Brazil is in a recession. This fact has played a big role in the purchasing power and consumption of PBR customers, and not in a good way for PBR.
Finally, PBR is the most indebted oil driller in the world, with big interest payment obligations and rising leverage that has forced the company to quickly divest assets to minimize the risk of default. That said, there are legitimate risks associated with PBR, and the market seems to be ignoring these risks on the single notion that rising oil prices can correct all of the company's problems.
Unfortunately, the debt of PBR and economic woes of Brazil make these assumptions wrong, and with the stock down more than 20% over the last year, investors should start worrying about what happens if oil prices reverse and whether investors are really considering the whole story with PBR stock right now.
I don't think so, and I don't expect PBR stock to surge much more from here.
Stocks to Sell: Exxon Mobil Corporation (XOM)


Exxon Mobil (XOM) is a well diversified large oil & gas company. It is definitely the largest and one of the most efficient. Even during the big slide in oil prices, XOM has remained profitable, albeit slightly.
Still, net income during XOM's last quarter totaled just $1.4 billion, down from $4.9 billion in the year prior. By the time this year is over, Exxon's revenue of roughly $230 billion will be a near 50% reduction from the revenue it created just two years ago. Those are major changes for XOM, and any reasonable person would conclude that this Exxon is not the old Exxon.
Yet, shares currently trade right at 52-week highs, with investors quick to ignore just how much XOM has changed. That said, XOM stock may hover right around its current levels for some to come, but don't expect XOM to have much more upside from this point forward. Fact is there are far better options in this space, and sooner or later the market will realize this fact.
Stocks to Sell: Alphabet Inc (GOOG, GOOGL)


I know that Alphabet (GOOG) (GOOGL) has been one of the hot tech stocks over the last few years, but the idea that it could be just as valuable, or even more valuable than Apple Inc. (AAPL) is just absurd.
Throughout 2015, GOOGL gained ground on Apple until it briefly became just as valuable in February 2016. Then, Apple surged to $620 billion while GOOGL fell back from $525 to $490 billion. Then, once again in May, GOOGL briefly became more valuable than Apple, and just like last time, that trend reversed fast. AAPL is now $30 billion plus more valuable than GOOGL.
What I am trying to say is that the best metric to determine that GOOGL is overvalued is its proximity to Apple. The latter has three times as much revenue and free cash flow as GOOGL, and the market knows it is worth more. As a result, I would not expect GOOGL to break out any time soon.
Stocks to Sell: Amazon.com, Inc. (AMZN)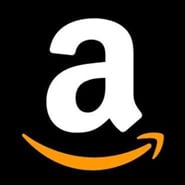 Amazon.com (AMZN) has soared 30% in the last three months and 70% in the last year. However, much like Google, at some point the market has to value Amazon like the company it is.
In terms of size, Wal-Mart Stores, Inc. (WMT) has about four times more annual revenue than AMZN, as does Alibaba Group Holding Ltd (BABA) in gross merchandise volume. Yet, AMZN is 50% more valuable than either, and while premium multiples are rewarded for growth, it is still hard to imagine that Amazon can ever grow into the valuation that the market has given it.
If AMZN were to trade higher by just 20%, that's another $70 billion in market capitalization on top of its current $345 billion market cap, and would take Amazon's valuation from illogical to utterly insane. Hence, there just isn't a lot of upside left.
So while Amazon is in fact a great company, it's time to take profits.
Stocks to Sell: Wells Fargo & Co (WFC)


Wells Fargo (WFC) is arguably the best, and most efficient bank in the U.S., and is definitely top two.
It beats all of its peers in mortgage originations and is the largest bank in terms of market capitalization. However, with an operating margin of 42.5% that trumps all of its competitors, one must wonder where WFC goes from here.
When interest rates start to rise, all banks will benefit, which leads to the question of how WFC maintains its lead on the field with growth in the housing industry slowing? Then, investors have to consider the premium that WFC trades at versus all others.
WFC trades at a 44% premium to its book value per share. Meanwhile, Bank of America Corp (BAC) trades at a 40% discount to its book value per share. So while WFC is in fact a great company, and has performed great, the question is whether it is a great investment looking ahead? Personally, I think investors will be best served owning the cheaper BofA.
Stocks to Sell: Verizon Communications Inc. (VZ)

Verizon (VZ) stock broke out in 2016, up 12% year-to-date. That may not seem like much, but for large telecom companies that are mostly seen as great dividend investments, 12% in six months is great.
However, it's no mistake that VZ's gains have underperformed the 16% gains of AT&T Inc. (T), and for investors who have been lucky enough to profit from these gains, it is best to walk away. For those who find it difficult to leave Verizon's 4.4% yield, AT&T pays a higher dividend at 4.8%, plus has great growth prospects due to recent acquisitions and new expansion opportunities.
Meanwhile, VZ doubled its debt for full ownership of a U.S. wireless business that has since faced immense pricing pressure and ongoing high capital expenditures. That debt continues to weigh on the company and limit its options.
So while VZ does not look all that expensive at 13 times next year's earnings, the reason to take profits is because AT&T looks so much better, with more growth, a higher dividend and the same stock multiple.
Stocks to Sell: Visa Inc (V)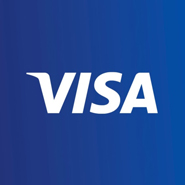 Visa (V) stock is sitting at all-time highs, has rallied 15% in the last three months and is up 310% over the last five years. Those are big gains for a company that operates in a rapidly changing payments industry, an industry that might not be so kind to Visa long term.
Last year, I talked about the duopoly of Visa and Mastercard Inc (MA) in the payment processing space. And with that, I explained how companies like Apple and Alphabet are closer than ever to legitimately challenging that duopoly and collecting the high fees and profits collected by the likes of Visa.
Of course, this is speculation, but it is also very reasonable speculation. When you combine this threat with the fact that Visa trades at a whopping 25.5 times next year's expected earnings, it is clear that Visa faces risks and V stock is too expensive.
So after a very profitable span of five years, it is finally time to take profits in Visa.
As of this writing, Brian Nichols did not hold a position in any of the aforementioned securities.