Technology stocks have been on a tear in 2017. And in 2018, the tech sector is sure to keep soaring. The "FAANG" stocks — that is, Facebook Inc. (NASDAQ:FB), Amazon.com Inc (NASDAQ:AMZN), Apple Inc. (NASDAQ:AAPL), Netflix Inc. (NASDAQ:NFLX) and Google-parent Alphabet Inc (NASDAQ:GOOG, NASDAQ:GOOGL) — have surged in the past 10 months. The weakest performer is up 28% to more than double the S&P 500's return in the same period, and the top performer is up over 60%.
There's good reason for that success, too, given the strong sales and earnings growth at each of these companies. Thanks to best-in-class technologies that keep the competition at bay, each of these Big Tech stocks is sure to see similar strength in the New Year.
But picking individual tech stocks isn't always a sure thing — even among the FAANG family. One big product stumble or failed earnings report can really take a bite out of these fast-moving technology names.
For investors who want to play the big technology trends of 2018 but don't want to be tied to a single company, these are the best technology ETF and best technology mutual funds out there.
Here are my seven of my favorite right now:
Tech Fund #1 – Cloud Computing
Cloud computing is a household phrase nowadays. But the First Trust Cloud Computing ETF (NASDAQ:SKYY) was one of the first funds to offer dedicated exposure to this fast-growing segment of tech with its 2011 launch.
The fund has done very well as the cloud has expanded, and is set to build on that success in 2018. After all, a recent report from Bain & Company estimates global cloud computing spend is in the process of doubling across five years, from $180 billion in 2015 to $390 billion by 2020.
This cloud computing ETF only is comprised of a few dozen holdings, since the space isn't all that large. And furthermore, some of the picks aren't laser-focused on the cloud and have other business operations.
But the result is a great mix of companies that include everything from unknown data companies to customer relationship management software firm Salesforce.com, Inc. (NYSE:CRM) that have helped make cloud-based applications so mainstream.
Tech Fund #2 – Information Technology
Of course, sometimes it doesn't pay to overthink tech. Why not just go with the big, established names that are proven successes?
The folks at Vanguard always deliver low-cost options for investors, and they do so again with their flagship family of tech funds. The Vanguard Information Technology ETF (NYSEARCA:VGT) and Vanguard Information Technology Index Fund Admiral Shares (MUTF:VITAX) mutual fund are great selections for any portfolio, whether you're a short-term trader or a long-term investor.
This large-cap tech fund focuses on the biggest names on Wall Street, including the FAANG stocks. But instead of relying on one or two picks, you instead get a share of about 360 big-time players in software, semiconductors and other technology-related businesses.
So which fund is right for you? Well, both have a rock-bottom expense ratio of 0.10%, or $10 on every $10,000 invested. But small investors should go with the ETF, which has no minimum investment requirement. The larger admiral shares mutual fund requires a minimum investment of $100,000 an is better suited for institutional investors.
Tech ETF #3 – Cybersecurity
With the data breach at Equifax Inc. (NYSE:EFX), surely hacking and cybersecurity is on everyone's mind lately. But investors should also be interested in cybersecurity as a profit-making opportunity; worldwide spending on information security was about $75 billion in 2015, according to advisory group Gartner, and is expected to top $113 billion by 2020.
If you want exposure to the cybersecurity boom but have trouble picking individual stocks, then the First Trust Nasdaq Cybersecurity ETF (NYSEARCA:CIBR) is the way to go.
CIBR is formulated to avoid many of the smaller and riskier plays in the industry. This is clear in the fact that CIBR requires a minimum market cap of $250 million. And perhaps more importantly, CIBR looks for three-month trailing volume of $1 million with a minimum float of 20%.
There are other cybersecurity funds out there, but CIBR is more selective and will ensure you have established players who can capitalize most on the growth in this industry.
Tech Fund #4 – Biotech
One of the most powerful trends of 2018 will be the continued demographic shift of America, with aging Baby Boomers reshaping our economy and our healthcare system. And the best way to play this trend is via the SPDR S&P Biotech ETF (NYSEARCA:XBI), which covers the companies creating the next generation of blockbuster drugs.
Individual biotech stocks can be risky plays, soaring on positive drug trials or crashing after failure to get an FDA approval, and a diversified fund is a good way to smooth out the ride.
I prefer XBI to other biotech funds because it subscribes to a modified equal-weight index that prevents a single holding from representing too much of the portfolio. For instance, right now the largest holding is only 3% of its total. Compare that with the popular iShares Nasdaq Biotechnology ETF IBB, +1.02% where the top three holdings represent a whopping 25% of the portfolio.
XBI is cheaper to boot, with a gross annual expense ratio of 0.35%, or $35 on every $10,000 you invest.
If you want to play biotech, you want the picks with the greatest potential. And the methodology behind XBI ensures you have more of your assets in small, up-and-coming companies that might break out the most.
Tech Fund #5 – Internet
If you had to pick one subsector that sums up the power and potential of tech stocks, it would be those companies that are pure internet stocks. After all, some software companies and hardware companies have struggled in recent years — with BlackBerry Ltd. (NASDAQ:BBRY) a prime example.
That's why the First Trust Dow Jones Internet Index Fund (NYSEARCA:FDN). As the name implies, this fund invests primarily in tech companies that have an internet focus. And as a result, the top 10 holdings of this ETF include four of the five aforementioned FAANG stocks.
And besides, what better way to play the promise of tech right now than to invest in a wide group of companies riding the internet to success? FDN holds a host of powerful and entrenched companies like travel giant Expedia (NASDAQ:EXPE), and even upstart tech companies like small-cap fintech company Blucora (NASDAQ:BCOR).
If you want to grab a little piece of all the big names in tech, this internet-focused fund is a great choice.
Tech ETF #6 – Robo Global Robotics ETF
Automation is an unstoppable force in the 21st century. While some politicians like to blame NAFTA or China for the loss of manufacturing jobs in the U.S., the reality is that high-tech production facilities have displaced blue-collar American workers. Nowadays, robots are the go-to employee for many manufacturers.
But rather than moralize about this trend, why not profit from it?
That's what you can do with the Robo Global Robotics & Automation Index ETF (NYSEARCA:ROBO). This ETF is focused on companies that make most of their revenue from automation technologies.
That includes fast-growing companies like drone manufacturer AeroVironment Inc (NASDAQ:AVAV) as well as entrenched industrial automation companies like Siemens AG (OTCMKTS:SIEGY).
Tech ETF #7 – SPDR Technology Sector ETF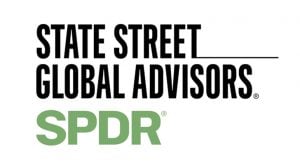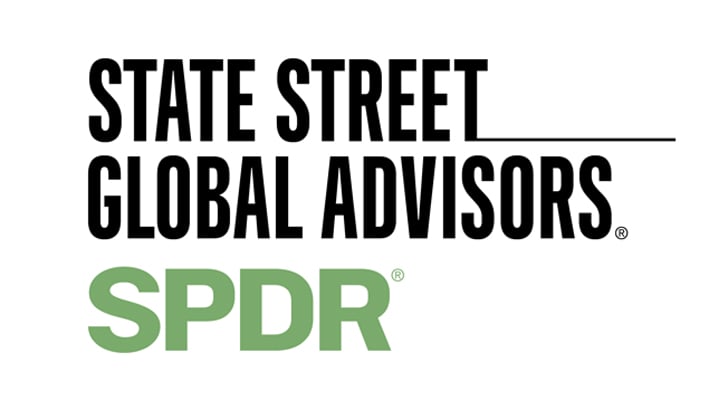 Of course, one of the basic premises behind ETF investing is that you're better off buying a broad-based investment than trying to outthink the market. So while you can theoretically tap into outsized profits by a tactical investment in technology, you also may do more harm than good if you get too meddlesome.
So why not simply buy the biggest names in tech by buying the most popular tech ETF on the planet?
The Technology Select Sector SPDR Fund (NYSEARCA:XLK) holds three of the FAANG stocks in its top five positions. And more importantly, if you can name a Big Tech stock it is probably on the list of holdings in this broad-based sector fund. That means as long as technology, in general, is growing and thriving — something that seems a foregone conclusion in 2017 — then so is this ETF.