What's new on Netflix (NASDAQ:NFLX) for November 2015?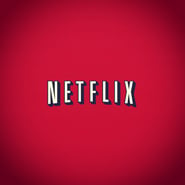 Next month's list of movies and TV series available for subscribers of the online streaming service includes some contemporary classics and a few shows.
The 2012 biopic Anna Karenina starring Keira Knightley as the titular character who has a scandalous affair is among the November Netflix selections.
The original Netflix series Jessica Jones about a heroine who becomes a private investigator will also be made available on the website in a few weeks.
Browse through the next few slides to check out the new Netflix movies and shows.
NFLX stock is down 0.07% Tuesday.
New on Netflix: Nov. 1
New on Netflix: Nov. 2-3

New on Netflix: Nov. 5-13

New on Netflix: Nov. 13-16
New on Netflix: Nov. 18-23
New on Netflix: Nov. 25-28
More From InvestorPlace: