Question: Who wants to be a millionaire?
*Watches in dismay as a couple of people sleepily raise their hands*
Revised Question: Who wants to bankrupt a hedge fund?
*Runs for cover as investors start to stampede*
Early investors in AMC (NYSE:AMC) got their payday last week when the stock jumped from low double-digits to $72. Anyone who bought $20 options before the Memorial Day weekend would have turned $1,000 into $116,000.
But Wall Street still seems to get one thing wrong: it's not about an investment story. If it were, Cinemark (NYSE:CNK) and Imax (NYSE:IMAX) would have also gone up; they were both down for the week.
Instead, stocks like AMC rise because Main Street sees Wall Street as "The Man." If regular investors can make Wall Street look dumb (and have a couple insiders lose their jobs in the process), so much the better.
Finding the next AMC, however, is brutal. No one — not even yours truly — can predict the next meme. Anyone who claims they can is either lying or is Elon Musk.
But there are some clues. As I outlined last Friday, Twitter's (NYSE:TWTR) growing importance means meme stocks will have:
Low price
Rising popularity
A recognizable name
Today, we'll take a look at a list of companies that hit those marks.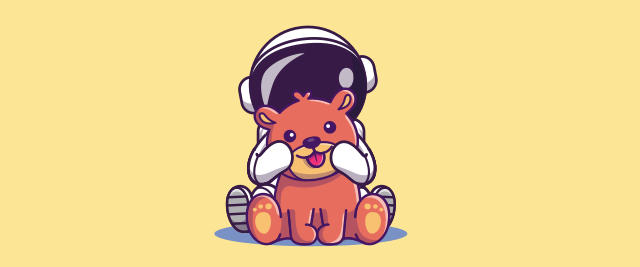 Rising Stars: Meme Stocks
I started my investment career more as a quant — using numbers to find high-potential companies before diving in.
It's boring, I know. But it works. These are tools that can identify GameStop (NYSE:GME) in 2020 or Hertz (OTCMKTS:HTZGQ) in 2021.
I'm going to set a couple of ground rules for these picks. Firstly, we're only interested in stocks with less than 1.5x price-to-sales. Pricey shares like AMC could rise further, but we want to get in early for more significant returns. Secondly, only rising stocks are considered. Returns must exceed 20% in one month and 30% over three. And finally, they must be a part of the "reopening trade" that will benefit from the end of the Covid-19 lockdowns.
Here's what comes through the pipes.
TOP PICKS
Build a Bear (NYSE:BBW). The mall-based stuff-your-own-bear company has every element of nostalgia written on it. And at 0.96x price-to-sales, the company is still inexpensive, especially given the 160% rise the stock has already seen. Combined, these factors make BBW my top Moonshot pick this week.
Express (NYSE:EXPR). Apparel is rarely a long-term play, but at 0.29x price-to-sales, this Reddit favorite is still a bargain compared to Chico's (NYSE:CHS) and JJill (NYSE:JILL). I expect some short-term optimism as pent-up demand shows itself.
Ford (NYSE:F). The all-electric F-150 pickup could pose real competition to Tesla's (NASDAQ:TSLA) Cybertruck. And at 0.49x price-to-sales, this legacy $62 billion automaker still has some room to rise.
WORTHY MENTIONS
Vista Outdoors (NYSE:VSTO). A "steady-eddy" company that sells everything from firearms to outdoor grills. It's a strong company, but most investors might have trouble associating Vista's brands (i.e., Camelbak, Bell and Remington) with the parent's stock ticker.
Dillard's (NYSE:DDS). If Mom gets on the Twitter investment train, shares in this down-and-out department store could see a resurgence. And if she doesn't, Dillard's was still briefly a fan favorite back in 2015 — so don't be surprised if old supporters come out from the woodwork.
Destination XL (OTCMKTS:DXLG). I call this a yo-yo company for how many times it's fallen in and out of retail investor favor. The owner of the Big & Tall shops has become a penny stock after disappointing investors once too many times. Still, as people start returning to work, DXLG could rise from the grave for the 20th time.
BONUS
3D Systems (NYSE:DDD). I'll cheat a little and include a more expensive 2.2x price-to-sales stock. After reaching a "peak of inflated expectations" in 2012, the 3D printing company fell hard into a "trough of disillusionment" for the next several years. Today, it's making a comeback as older investors jump on its recovering revenues.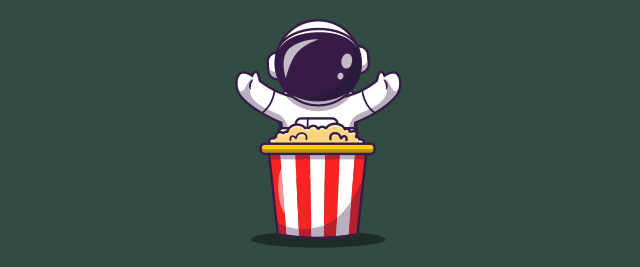 Falling to Earth: AMC
The AMC party was eventually bound to slow. As I wrote last Friday, breaking past $75 was an uphill battle. Such a valuation would have made AMC worth twice as much as Netflix (NASDAQ:NFLX) on an expected EV-to-EBITDA basis and three times more than Amazon (NASDAQ:AMZN).
Numbers aside, AMC didn't have enough retail-investor rocket fuel either.
That's because, unlike GameStop, AMC had no "David versus Goliath" story against Wall Street (as much as I wish it did). Investment anger was largely directed at Mudrick Capital, a firm that had bought AMC long before the stock's epic run.
Would I have wanted to see AMC at $100? Of course. The high stock price could have let AMC issue more shares, acquire a streaming service, and survive the great migration to stream-at-home and 5G.
But that's wishful thinking.
So, if you bought AMC shares in the $30 range, I'd recommend you use Monday's bump to take profits and buy back in at a lower price. (Many apologies to those who are #AMCStrong)
Interesting Reads
7 Reddit Stocks Worth Snapping Up Before Summer. Alex Sirois identifies seven "blue-chip" companies making their rounds on Reddit.
How confident should you be about the latest crop of Ethereum (CCC:ETH-USD) Killers? Luke Lango gives his take on Solana (CCC:SOL1-USD) and other Ethereum alternatives.
What does Bitcoin (CCC:BTC-USD) have to do with ransomware attacks? Joanna Makris takes a look into the regulations potentially coming down the pipeline.
By the Numbers: Pass the Popcorn, Please!
| | |
| --- | --- |
| $3.70 | Median target price of AMC by Wall Street analysts |
| $72 | Peak price reached by shares in the movie theater last week |
| 900 million | Buckets of large popcorn (retail price) that investors could buy with their AMC paper profits this week |
| $0 | How much retail investors now need to pay for popcorn at AMC theaters. |
Closing Thoughts
Meme investing ain't what it used to be.
In 2018, the Securities and Exchange Commission (SEC) charged 20 people at Riot Blockchain (NASDAQ:RIOT), including its CEO, for "lucrative market manipulation." The pump-and-dump scheme had involved fake annual meetings at Florida's swanky "Pink Palace" and made-up offices.
I might have bought shares just to get an invite.
Fast forward to 2021, and corporate insiders barely have to lift a finger to pump their stock. Today, well-timed tweets by key executives are often enough to send shares to the moon, as GameStop Chairman Ryan Cohen found out in February. (His tweet of a McDonald's (NYSE:MCD) ice cream cone doubled shares that day). AMC's CEO Adam Aron has walked a similar path by offering retail shareholders free popcorn and exclusive screenings.
These CEOs belatedly realize that most investors don't care about one-cent earnings beats or upped guidance.
Instead, they're finding out that people only care whether shares will go up. And those who can answer the question? They're the ones who truly deserve that vacation to Florida's Pink Palace.
Bonus points for answering that question on Twitter.
FREE REPORT: 17 Reddit Penny Stocks to Buy Now
Thomas Yeung is an expert when it comes to finding fast-paced growth opportunities on Reddit. He recommended Dogecoin before it skyrocketed over 8,000%, Ripple before it flew up more than 480% and Cardano before it soared 460%. Now, in a new report, he's naming 17 of his favorite Reddit penny stocks. Claim your FREE COPY here!
On the date of publication, Tom Yeung did not have (either directly or indirectly) any positions in the securities mentioned in this article.
Tom Yeung, CFA, is a registered investment advisor on a mission to bring simplicity to the world of investing.