Investors who have shorted stocks in recent years have gotten clobbered due to the five-year bull market.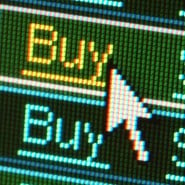 At the end of December, according to Bespoke Investment Group, not a single S&P 1500 sector had more than 8% short interest as a percentage of float; that's the first time this has happened since 2007.
The contrarian in me thinks now's the time to go short when everybody's long. However, as they say, the trend is your friend. For this reason I've picked three (out of a list of 26) heavily shorted stocks to buy now that I expect to provide market-beating returns in 2014 and beyond.
Stocks to Buy – KB Home (KBH)
Short interest: 28% of float
The only homebuilder on the list of 26 stocks with short interest is KB Home (KBH). Its short interest at the end of December was 23 million shares. KBH stock took a breather in 2013, delivering a respectable total return of 16.3%, almost double the residential construction industry, but well behind the S&P 500.
Zacks had some positive things to say about KBH in early January, stressing that both the company and the industry as a whole are getting stronger, making KBH and homebuilders good stocks to buy.
The KBH Q4 earnings results show a company on the mend. As CEO Jeff Metzger points out, "Our fourth quarter results provided a solid finish to 2013 with both revenues and profits up from the prior year. We also posted full-year net income for the first time in several years." Actually, 2013 was its best financial performance since 2006.
After six years of losses, insiders will gladly take the $40 million profit and build on the momentum. With higher average selling prices in all of its regions combined with healthier gross margins, it's no wonder analysts are upping estimates seemingly on a monthly basis. I agree with Zacks. This is one of the best shorted stocks to buy now.
Stocks to Buy – Outerwall (OUTR)

Short interest: 40% of float
The manufacturer of the Coinstar and Redbox kiosks has a short interest of 8.5 million shares. Investors have become skeptical of its future plans in large part because it can't seem to provide consistent earnings guidance.
OUTR stock started the year projecting core diluted earnings per share from continuing operations in 2013 of at least $4.91. In Q1 that increased by 14 cents to $5.05, another 71 cents to $5.76 in Q2, and then boom — the floor fell out in September when it announced updated fiscal 2013 guidance that cut EPS by 18% to $4.72. By mid-December, that number was back up to $5.44 as OUTR discontinued its Rubi, Crisp Market and Star Studio ventures.
In the span of five months, Outerwall's business hit the proverbial skids only to rebound slightly due to the exclusion of EPS losses from its three discontinued ventures. On the surface, it might appear to be nothing more than an accounting gimmick but none of these ventures had any real promise, so it makes sense to cut and run.
By far the most promising new venture is its ecoATM automated kiosk that buys old cell phones, MP3s, tablets, etc., for cash and then safely recycles them. Outerwall paid $341 billion to acquire the San Diego-based company that developed the machine and expects ecoATM to be accretive to earnings in 2014.
That savvy acquisition — and the fact that it generates free cash flow on a consistent basis — are the reasons that OUTR stock is on my stocks to buy list.
Stocks to Buy – Green Mountain Coffee Roasters (GMCR)

Short interest: 46% of float
In March GMCR shareholders will approve Green Mountain Coffee Roasters' (GMCR) name change to Keurig Green Mountain Inc. The new name will reflect the importance of its Keurig single-serve coffee system to its overall business but also to signal that its future goes beyond coffee. GMCR hired former Coca-Cola (KO) executive Brian Kelley to make this happen.
In a July interview in Fortune, Kelley made his plans crystal clear, stating:
"Over time we have a simple mission, which is to get a brewer in every home and in every place of work, and then have a beverage for every occasion. We know that there's opportunity for us to use Keurig brand-name and platform to be able to offer more beverages then what we offer today."
Of the 26 stocks on the most heavily shorted list, this is the one I feel could benefit most from a short squeeze because there are still a lot of investors who seem to think this company is a flash in the pan — including myself. Two years ago, I called it a "fading fad."
Boy was I wrong.
Kelley was set to take the helm of Coca-Cola Refreshments before GMCR persuaded him to think bigger. Over the next 2-3 years, investors will reap the rewards. Coke's loss is definitely Keurig Green Mountain's gain. With GMCR up 7.8% year-to-date through Jan. 22, I wouldn't count on immediate gains. Rather, it will start to move up once more information leaks out about its own version of SodaStream (SODA).
Of my three picks, GMCR is the best of the stocks to buy — period.
As of this writing, Will Ashworth did not own a position in any of the aforementioned securities.