Berkshire Hathaway Inc.'s (BRK-A, BRK-B) Warren Buffett once said: "Only when the tide goes out do you discover who's been swimming naked." So yes, with the recent grueling correction, we have gotten a good sense of this.
In fact, an excellent example is what has happened with the tech stocks.
Let's face it, they have taken some major hits lately, a sign that the valuations were likely excessive. At the same time, Wall Street is starting to get over its awe with new-fangled technologies — whether the cloud, analytics or mobile.
The result is that investors are in a show-me phase, which can be particularly troubling for tech stocks. After all, the industry is dynamic, and it can be tough to sustain strong growth, especially when the global economy is sputtering.
OK, so what are some of the tech stocks that still look vulnerable right now? Well, here's a look at four:
Troubled Tech Stocks: Twitter Inc (TWTR)


A few years ago, Facebook Inc's (FB) Mark Zuckerberg said: "[Twitter Inc (TWTR) is] such a mess — it's as if they drove a clown car into a gold mine and fell in."
It was a good insight. But now it appears that the gold mine is going dry. Funny enough, a key reason is Facebook, which has continued to take an outsized chunk of the mobile/video advertising opportunity.
Just look at the fourth-quarter results for TWTR, which reported fairly awful guidance. The company expects revenues for Q1 to be between $595 million to $610 million. Yet the consensus estimate was for $629 million.
Then again, TWTR continues to show poor performance with its user traction. On a quarter-over-quarter basis, there was actually a drop from 307 million to 305 million. The Street, on the other hand, was calling for 309 million.
Unfortunately, there are few signs of improvement, which means that it will get tougher to grow the top line and get to profitability. Oh, and yes, this is good news for FB as well as for the other fierce rivals like Alphabet Inc (GOOG, GOOGL) and Snapchat.
Troubled Tech Stocks: GoPro Inc (GPRO)


For investors in GoPro Inc (GPRO) stock, it has been kind of like cliff-diving! Keep in mind that — over the past year — the stock is down about 72%.
Granted, it is encouraging that GPRO has staged a nice rally over the past couple weeks and that the valuation is much more reasonable. However, there remain some big issues with the business.
If anything, it's getting extremely tough to sell devices. In the latest quarter, revenues plunged by 31% to $436.6 million and the guidance was for revenues of $160 million to $180 million, compared to the consensus of $298 million.
One big problem has been the product line, which has been underwhelming. The Hero4 Session simply was too expensive and did not offer enough new features to get the attention of consumers' wallets.
But this is fixable, right? Perhaps so. But it may not matter much, because the market potential for GPRO could be limiting. Hey, how many people really need a durable camera for active sports? And even for those who buy such devices, it is not clear that there is a need for frequent upgrades.
In the meantime, GPRO must contend with intense competition. Rivals include mega operators like Canon Inc (ADR) (CAJ), Nikon Corp (ADR) (NINOY), Samsung (SSNLF), Sony Corp (ADR) (SNE) and Garmin Ltd (GRMN).
Of course, there is also buzz that Apple Inc. (AAPL) will jump in at some point.
It's true that GPRO has plans to launch its Karma drone as well as consumer virtual reality (VR) systems. But they will not hit the market until the end of the year. In other words, there are precious few potential catalysts for this stock in the meantime.
Troubled Tech Stocks: Tableau Software Inc (DATA)


The theory goes that cloud stocks are generally safe. For example, these types of companies sell needed software applications to customers. The costs are also generally lower compared to traditional approaches, and there are advantages like the centralization of the data, which allows for analytics and seamless updates.
But no theory is perfect. And to see why, consider the case of Tableau Software Inc (DATA).
On news of its latest earnings report, the stock collapsed by about 50%. Then again, the company, which provides analytics software, is beginning to show signs of a slowdown. Keep in mind that DATA provided annual guidance for revenues of $830 million and $850 million, below the prior forecast of $845 million to $865 million.
There will also likely be an adverse impact on the bottom line, with the earnings guidance at 22 cents to 35 cents. The Street was looking for 57 cents a share.
On the conference call, DATA seemed to place the blame on lower spending in North America. But this may essentially be a convenient excuse. For the most part, DATA must fight tough competition, whether from a host of startups or from older players like Qlik Technologies Inc (QLIK), International Business Machines Corp. (IBM), SAP SE (ADR) (SAP) and MicroStrategy Incorporated (MSTR).
Although, the biggest threat is likely to be Microsoft Corporation (MSFT), which has been investing aggressively in its cloud platform.
Besides, even with the plunge in the stock price, the valuation on DATA is far from cheap, as the forward price-to-earnings multiple is at about 68X. So if the growth continues to lag, there could easily be more downside for investors.
Troubled Tech Stocks: Amazon.com, Inc. (AMZN)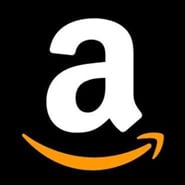 No doubt, Amazon.com, Inc. (AMZN) is an amazing company. I'm a big-time customer.
But AMZN stock may not be so amazing, at least on a going-forward basis. Already, investors have bid up the valuation. Consider that the stock is up a sizzling 44% during the past 12 months.
What's more, when taking a look at the business, there are some worrying signs. In fact, AMZN appears to be reverting back to its spending ways. In the most recent quarter, fulfillment costs surged by 33% while sales were only up about 22%. This should actually be no surprise since the Prime Program has a small annual fee of $99, which has not increased in two years.
To deal with this, AMZN seems poised to, well, spend even more money! According to a report from Bloomberg.com, the company has an ambitious plan to build a massive global logistics platform that would take on FedEx Corporation (FDX), United Parcel Service, Inc. (UPS) and Alibaba Group Holding Ltd (BABA).
True, the long-term impact should be positive for AMZN as it would have much more control over its delivery. But for investors, which are much more focused on the bottom line nowadays, this may be just too much to stomach. This is especially the case when there are other fast-growing, profitable companies to choose from like FB and GOOG.
Tom Taulli runs the InvestorPlace blog IPO Playbook. He is also the author of High-Profit IPO Strategies, All About Commodities and All About Short Selling. Follow him on Twitter at @ttaulli. As of this writing, he did not hold a position in any of the aforementioned securities.