It's actually reasonably tough to find monthly dividend payments in the public markets. Most stocks that pay dividends at all pay them quarterly, with a few making annual distributions.
This can present a modest issue for retirees and other investors looking for monthly, instead of quarterly, income.
But there are options, as a few dozen stocks do offer monthly dividends. And exchange-traded funds and notes have also filled the gap, with several offering monthly distributions.
For investors looking for monthly, instead of quarterly or annual income, here are 10 dividend stocks to buy. All offer monthly distributions with a reasonable amount of safety – and maybe even some chance for capital appreciation as well.
10 Monthly Dividend Stocks: Realty Income (O)
Realty Income Corp (NYSE:O) likely is the best-known, and certainly is the largest, of the monthly dividend payers. It's even registered the trademark for its slogan, "The Monthly Dividend Company."
The case for O stock goes beyond its monthly payouts. Realty Income has been a star performer since its 1994 IPO, returning over 16% per year on average. According to a recent presentation, only Essex Property Trust Inc (NYSE:ESS) and Public Storage (NYSE:PSA) have done better among S&P 500 REITs.
It may be tough for O stock to replicate that performance going forward, but there's still reason for optimism. O stock trades at a bit over 19x adjusted FFO guidance for 2017, a more than three-turn discount to ESS.
There are some concerns about exposure to retail and movie theaters after recent performance in those industries. But Realty Income has a nicely diversified portfolio, and 12% of revenue comes just from Walgreens Boots Alliance Inc (NASDAQ:WBA) and FedEx Corporation (NYSE:FDX). This still looks like a relatively safe REIT with a 4.3% yield. The monthly payments are just a bonus.
10 Monthly Dividend Stocks: Vermilion Energy (VET)
Vermilion Energy (NYSE:VET) is perhaps one of the more complicated, and riskiest, of the monthly dividend payers, particularly for U.S. investors.
VET stock does yield 6.2% — but its dividends are paid out in Canadian dollars. The recent strengthening of the loonie has helped on that front, raising the value of the Canadian dollar-denominated distributions.
But this remains an O&G producer with assets across the world — and a heavy exposure to energy prices. VET is far from the typical, stable, growing dividend payer (though the dividend has at least been held steady despite the crash in oil prices over the last two years).
VET probably is the riskiest stock on this list. But for investors seeking monthly income who are bullish on energy, VET stock is an interesting play.
10 Monthly Dividend Stocks: US High Dividend Low Volatility ETN (HDLV)
Speaking of risky, the ETRACS Monthly Pay 2xLeveraged US High Dividend Low Volatility ETN (NYSEARCA:HDLV) adds a little spice to a monthly payment portfolio. The risk here comes not just from the leveraged nature of the ETF, but the components in the index — and the fact that HDLV is an ETN, not an ETF. That makes the fund an obligation of the issuer — in this case UBS Group AG (USA) (NYSE:UBS) — not an actual fund like an ETF.
But for investors willing to take on those risks, there are some interesting potential rewards. HDLV yields over 10% at the moment. Its focus on high-yielders does lead to some risky components. Its top three holdings comprise 30% of the index. They are Chevron Corporation (NYSE:CVX), Verizon Communications Inc. (NYSE:VZ), and AT&T Inc. (NYSE:T), all of which have their challenges (indeed, T stock is at a 52-month low).
Still, HDLV is an interesting, if aggressive, way to target higher yields — and perhaps get some contarian exposure to stocks like T, Simon Property Group Inc (NYSE:SPG), and HCP, Inc. (NYSE:HCP). As with VET, investors need to be mindful of the risks involved in HDLV. But there's the potential for solid monthly income, and even more if a few key components can rebound.
10 Monthly Dividend Stocks: LTC Properties (LTC)
LTC Properties Inc (NYSE:LTC) has been an outstanding performer over the past few years, doubling in less than six years and offering a 4% to 5% dividend yield along the way. There's reason to believe that type of performance can continue going forward.
LTC owns senior housing and health care properties, with the business basically split 50/50 between assisted living communities and skilled nursing centers. With the 'Baby Boom' generation still heading into retirement — and living longer — demand for those types of services should only grow.
LTC hasn't been as aggressive in raising its dividend as other REITs, but the gains in its share price have more than made up for that fact. The monthly dividend here is a nice touch; what's more important is that LTC looks like a safe, stable income play.
10 Monthly Dividend Stocks: Main Street Capital (MAIN)
Main Street Capital Corporation (NYSE:MAIN) seems to have it all. MAIN stock offers a 5.8% dividend yield, paid monthly. The stock has doubled in the past five years, and a diversified portfolio of debt and small private equity would seem to protect against any individual risks.
And for the most part, that's true. Main Street has an excellent track record, and investments ranging from software companies to an Arizona pizza chain to a number of manufacturers. Investment income is growing nicely, and Main Street supplements its monthly distributions with semi-annual payments.
The one concern here might be that MAIN stock now trades at a significant, ~80% premium to net asset value, and might not be a great play if the economy does turn down. But in the meantime, both the asset value and the dividends seem likely to rise, and Main Street remains one of the most successful business development corporations out there.
10 Monthly Dividend Stocks: iShares U.S. Preferred Stock ETF (PFF)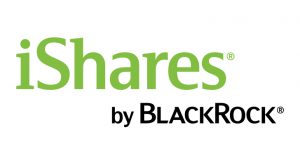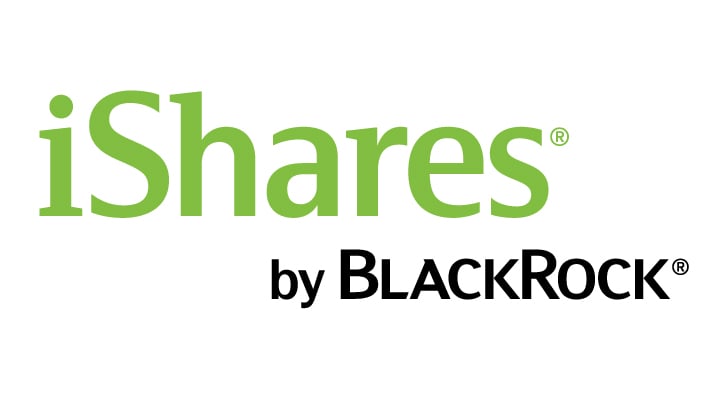 The
iShares S&P US Pref Stock Idx Fund (ETF)
(NASDAQ:
PFF
) is likely to be one of the more boring ETFs out there — by design. Preferred stock in general is more stable, less risky, and less likely to gain significantly in value than its common stock counterpart.
That seems particularly true for PFF, whose holdings are concentrated in stable health care and financial companies. Wells Fargo & Co (NYSE:WFC), Allergan plc Ordinary Shares (NYSE:AGN), and Citigroup Inc (NYSE:C) are among the largest holdings in a diversified portfolio.
Those holdings might seem a bit risky at the moment, given questions in both pharma and financials. But, again, given that the ETF owns only preferred stock, its assets aren't nearly as subject to the whims of the market — or regulators.
That lower risk does come at a cost. PFF has only averaged 4.5% annual returns since inception. But in an environment where the 10-year Treasury yields only 2%, a reasonably safe 4.5% yield looks much more attractive. And Treasury bonds pay interest every six months — not every month.
10 Monthly Dividend Stocks: Shaw Communications (SJR)
Shaw Communications Inc (USA) (NYSE:SJR) is Canada's fourth largest telecommunications provider. With a dividend yield just under 4%, SJR might look like a potential yield trap, given recently announced subscriber weakness at U.S. counterpart Comcast Corporation (NASDAQ:CMCSA).
But Shaw offers an interesting opportunity at current levels — and SJR stock indeed has bounced nicely off 2016 lows. The company's acquisition of Wind Mobile last year gave it a diversified offering of wireless, wireline, and cable offerings. The subsequent sale of the ViaWest data center business allowed Shaw to deleverage its balance
The subsequent sale of the ViaWest data center business allowed Shaw to deleverage its balance sheet, while focusing more intently on its consumer business.
At 17x earnings, Shaw doesn't look all that cheap given modest overall growth prospects in its end markets. But there's room for Shaw, particularly with Wind Mobile (rebranded as Freedom), to take share in wireless and cable from giants like BCE Inc. (USA) (NYSE:BCE) and Rogers Communications Inc. (USA) (NYSE:RCI).
And that should be enough to keep the monthly dividend intact — and maybe allow SJR's run to continue.
Monthly Dividend Stocks: Apple Hospitality REIT (APLE)
Apple Hospitality REIT Inc (NYSE:APLE) owns 235 hotels in the U.S. operated by two leading companies: Hilton Worldwide Holdings Inc (NYSE:HLT) and Marriott International Inc (NASDAQ:MAR).
The portfolio is well-diversified nationally, with Texas, California, and Florida (in order) the three states where Apple has the largest presence. For the most part, Apple targets urban and suburban markets, giving exposure to business travel, rather than tourism.
APLE went public in 2015, and results so far have been somewhat mixed. The stock basically hasn't moved since its IPO, even with a merger with non-public Apple REIT Ten (created by Apple Hospitality founder Glade Knight).
But Apple Hospitality does seem reasonably well-positioned going forward. And with a monthly dividend yielding 6.6%, investors can get paid to wait.
Monthly Dividend Stocks: Pembina Pipeline Corp (PBA)
Pembina Pipeline Corp (NYSE:PBA) operates pipelines in Canada, including moving crude from oil sands plays in western provinces. The 'toll taker' nature of the pipeline business gives more stability, and less exposure to energy prices, than O&G wildcatters — though PBA has had a decent amount of volatility over the past three years.
Like VET, Pembina pays its dividends in Canadian dollars, which leads to some volatility in distributions. (It also makes ownership in a tax-free account a better choice.) But the yield at the moment clears 4% — and that could rise going forward.
Pembina is in the middle of acquiring rival Veresen Inc (TSE:VSN) in a deal that will create a mammoth, diversified, pipeline and midstream operator. That diversification should give further stability to Pembina's distributions — and likely Pembina stock.
Monthly Dividend Stocks: STAG Industrial (STAG)
Stag Industrial Inc (NYSE:STAG) is another REIT on this list. STAG leases industrial buildings to single tenants — and does it well.
Revenue is diversified, with no tenant accounting for over 3.1% of the total. STAG has properties in 37 states, with over 80% warehouse/distribution buildings.
Dividend growth hasn't been particularly impressive, but STAG has appreciated nicely, gaining almost 19% just so far in 2017. Valuation still isn't prohibitive, at ~18x 2017 adjusted FFO, and the dividend still yields almost 5%.
With monthly paying options still somewhat limited, STAG remains an intriguing choice.
As of this writing, Vince Martin has no positions in any securities mentioned.