It's clear that 2020 saw investor interest in shares of businesses playing a role in the global 5G rollout increase substantially. The next-generation cellular network, which helps connect everyone and everything everywhere, will mean significant improvement in the quality of communication services. Today's article introduces seven 5G ETFs, exchange-traded funds raring to go in 2021.
Research by IEEE, a global technical professional organization, suggests, 5G could "be a revolutionary leap forward in terms of data rates, latency, massive connectivity, network reliability, and energy efficiency."
From communications to AR (augmented reality), self-driving cars, Internet of Things (IoT), to even healthcare, we are likely to feel the impact of 5G in many spheres. According to Swedish networking tech maker Ericsson (NASDAQ:ERIC), 5G will become the catalyst and the infrastructure in developing smart cities.
The Street regards this next generation as a disruptive technology, leading to price gains in many stocks. However as an emerging field, there is a slew of businesses to research and track. Thus, if you are unsure which companies to include in your portfolio, you may also consider a 5G ETF, diversifying into robust technology names.
With that information, here are seven 5G ETFs consider for 2021:
Defiance 5G Next Gen Connectivity ETF (NYSEARCA:FIVG)
First Trust NASDAQ Cybersecurity ETF (NASDAQ:CIBR)
Global X Internet of Things ETF (NASDAQ:SNSR)
Global X MSCI China Comm Services ETF (NYSEARCA:CHIC)
Invesco Dynamic Semiconductors ETF (NYSEARCA:PSI)
Roundhill BITKRAFT Esports & Digital Entertainment ETF (NYSEARCA:NERD)
SPDR S&P Kensho New Economies Composite ETF (NYSEARCA:KOMP)
5G ETFs: Defiance 5G Next Gen Connectivity ETF (FIVG)
52-Week Range: $18.66 – 33.67
Dividend Yield: 1.0%
Year-to-date (YTD) Price Change:Up 27.5%
Expense Ratio: 0.30%
The Defiance 5G Next Gen Connectivity ETF gives access to businesses that are in the forefront of development or commercialization of technologies used in 5G communications. The fund started trading in early 2019 and net assets are around $825 million.
FIVG stock, which includes 77 global stocks, tracks the BlueStarGlobal 5G Communications index. In terms of sectors, we find Radio Access Network Tech (41.93%), Mobile Network Operators (14.70%), Cell Tower & Data Center real estate investment trust, or REIT, (10.78%), Cloud-core (9.29%), and Network Virtualization (8.85%).
About 40% of the fund is in the portfolio's top 10 stocks. These include Qualcomm (NASDAQ:QCOM), NXP Semiconductors (NASDAQ:NXPI), Ericsson, Analog Devices (NASDAQ:ADI), Xilinx (NASDAQ:XLNX), and Verizon Communications (NYSE:VZ).
The fund is up over 25% in 2020. Most of the names in the ETF are leading companies in their sectors. We would look to buy the dips in FIVG to participate in the growth in the sector.
First Trust NASDAQ Cybersecurity ETF (CIBR)
52-Week range: $20.87 – $41.80
YTD Price Change: 39.1%
Dividend yield: 1.2%
Expense ratio: 0.60%
The First Trust NASDAQ Cybersecurity ETF focuses on stocks that could provide access to businesses helping companies keep their wireless and online operations safe. CIBR stock has a portfolio of 40 stocks and currently has close to $3 billion in assets.
Recent research highlights, "By connecting all aspects of life, 5G aims a digital society that requires high service availability and security using a diverse set of technologies… However, securely using these technologies and providing user privacy in future wireless networks are the new concerns."
CIBR, which started trading in 2015, tracks the Nasdaq CTA Cybersecurity index. CTA is the Consumer Technology Association, whose membership extends to 2,000 US-based corporations. These names show the importance of cybersecurity for almost all sectors.
For instance, CTA members range from multi-products maker 3M (NYSE:MMM) to pharma Abbvie (NYSE:ABBV) to electronics retailer Best Buy (NYSE:BBY).
Almost 50% of CIBR's funds are concentrated in the top 10 stocks, including: CrowdStrike (NASDAQ:CRWD), Zscaler (NASDAQ:ZS), Okta (NASDAQ:OKTA), Cloudflare (NYSE:NET) and F5 Networks (NASDAQ:FFIV).
Since the start of the year, the fund is up over 39% and hit a record high earlier this month. Its price-to-book and price-to-sales ratios are 7.35 and 3.94, respectively. In the coming days, short-term profit-taking may put pressure on businesses in CIBR, which could mean a better entry point for potential buyers.
Global X Internet of Things ETF (SNSR)
52-Week Range: $14.81 – $31.39
Dividend Yield: 0.6%
YTD Price Change: Up 31.9%
Expense Ratio: 0.68%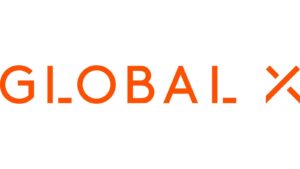 The Global X Internet of Things ETF invests in firms focusing on technologies like 5G as well as IoT, an evolving area that encompasses connected devices. Analysts note that 5G and IoT overlap in many aspects as both improve connectivity.
SNSR stock, which follows the Indxx Global Internet of Things Thematic index, currently has 47 holdings. It started trading in September 2016 and has about $320 million under management.
Around 48% of the businesses are based in the U.S., followed by Switzerland (16.4%), Taiwan (8.6%), Austria (5.7%) and the U.K. (5.4%). The fund's sector weighting is tilted toward information technology (60.8%), followed by industrials (28.3%) and consumer discretionary (7.0%).
Switzerland-based semiconductor technology businesses STMicroelectronics (NYSE:STM), California-headquartered chip firm Skyworks Solutions (NASDAQ:SWKS), and Taiwan-headquartered Advantech — a leading name in IoT intelligent systems — are some of the top names in SNSR. Year-to-date, the fund is up over 30%. We believe the ETF would offer significant long-term value between $27.5 and $30.
Global X MSCI China Communication Services ETF (CHIC)
52-Week Range: $19.26 – $28.31
Dividend Yield: 0.63%
YTD Price Change: Up 9.8%
Expense Ratio: 0.66%
Although businesses stateside will be at the forefront of 5G technologies and deployment, U.S.-based companies will not necessarily be the only beneficiaries. As the world's most populous country and second largest economy, China-based firms will also benefit from the developments in the new generation of cellular network and communications.
Our next ETF, namely the Global X MSCI China Communication Services ETF, gives exposure to large- and mid-capitalization companies in this emerging but important country. The fund's trading history goes back to 2009. CHIC which has 35 holdings, tracks the performance of the the MSCI China Communication Services 10/50 index.
Among the leading names in the ETF are Baidu (NASDAQ:BIDU), Tencent (OTCMKTS:TCEHY), NetEase (NASDAQ:NTES), China Mobile (NYSE:CHL), and Bilibili (NASDAQ:BILI). The top 10 stocks make up more than half of the portfolio holdings.
Since the start of the year, the fund is up close to 10%. In the coming weeks, some of the names in CHIC may come under short-term pressure. We'd regard any decline toward the $24 level as a good long-term entry point.
Invesco Dynamic Semiconductors ETF (PSI)
52-Week Range: $44.68 – $105.60
Dividend Yield: 0.28%
YTD Price Change: Up 54.47%
Expense Ratio: 0.57%
Florinel Balteanu, the technical director as Skyworks Solutions, suggests, "The explosive growth and adoption of smartphones provides access to voice and data for billions of people worldwide today and connected devices are expect to reach 5.6 billion in 2020. This growth has been and continues to be the engine for semiconductor industry due to required computational power."
Price momentum, earnings, value and soid management are among the main investment criteria that fund managers pay attention to in their decision to include businesses in the ETF.
PSI, which has 30 holdings, tracks the the Dynamic Semiconductor Intellidex index. Both the index and PSI are rebalanced and reconstituted quarterly. The current top seven companies in the fund are Micron (NASDAQ:MU), Advanced Micro Devices (NASDAQ:AMD), Lam Research (NASDAQ:LRCX), Broadcom (NASDAQ:AVGO), Applied Materials (NASDAQ:AMAT), Qualcomm (NASDAQ:QCOM) and Nvidia (NASDAQ:NVDA).
YTD, the ETF has returned close to 55% and hit a record high earlier this month. We expect the names in PSI to create significant shareholder value in 2021, too.
Roundhill BITKRAFT Esports & Digital Entertainment ETF (NERD)
52-Week Range: $11.91 – $30.72
Dividend Yield: 0.17%
YTD Price Change: Up 90.8%
Expense Ratio: 0.25%
The Roundhill BITKRAFT Esports & Digital Entertainment ETF combines the power of 5G with e-sports, gaming and digital entertainment. According to Research and Markets, "With the proliferation of smartphones with more and more processing power coupled with 5G network gaining popularity, Esports is expected to grow with a CAGR of ~20% in the years between 2019–2025. In the same period, the gaming industry is expected to be more interactive and streaming-based."
To be sure, 2020 will be remembered for the year of "stay-at-home, work-from-home" trend, which has meant a rise in the popularity of e-sports and video gaming. The Roundhill BITKRAFT ETF gives access to global businesses that are active in the industry. These include video game publishers, hardware manufacturers, streaming network operators and video game league owners.
NERD stock, which tracks Roundhill's BITKRAFT Esports index, which currently includes 32 stocks. Sectors in the fund include Games (33.4%), Hardware (29.6%), and Media (27.7%). Some 25.5% of the companies are U.S. based, followed by China (24.8%). Next in line are Taiwan, Sweden and Singapore.
The fund debuted in December 2018 and has close to $70 million under management. Bilibili, Modern Times, Activision Blizzard (NASDAQ:ATVI), Tencent, and Corsair Gaming (NASDAQ:CRSR) are the top five names in the ETF.
Since the start of 2020, the fund has returned over 90% and hit an all-time high this month. Potential investors may consider buying the dips, especially if the price goes below $28.
SPDR S&P Kensho New Economies Composite ETF (KOMP)
52-Week Range: $23.66 – $55.86
Dividend Yield: 0.48%
YTD Price Change: Up 54.82%
Expense Ratio: 0.20%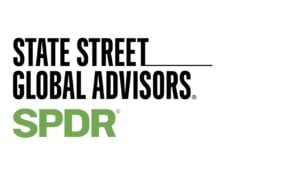 Our final ETF in this group, the SPDR S&P Kensho New Economies Composite ETF, is another indirect play on the 5G sector. The fund invests in innovative global businesses (such as robotics, artificial intelligence, robotics, or automation). Many names found in KOMP stock are likely to benefit from the rollout of the next generation network.
This well-diversified ETF has 391 stocks in its portfolio. It was launched in October 2018 and manages about $2.2 billion in assets. In terms of industries represented in the fund, Semiconductors lead with 7.52%. Next in line are Application Software (7.27%), Automobile Manufacturers (6.95%), Electrical Components & Equipment (6.32%), and Auto parts and Equipment (4.55), among others.
Many of the portfolio's top names are already familiar to InvestorPlace readers, including Chinese electric vehicle maker Nio (NYSE:NIO), PlugPower (NASDAQ:PLUG), Pacific Biosciences of California (NASDAQ:PACB), Tesla (NASDAQ:TSLA) and Sunrun (NASDAQ:RUN).
YTD, the ETF is up close to 55% and also hit a record high earlier this month. The fund deserves to be on your radar.
On the date of publication, Tezcan Gecgil did not have (either directly or indirectly) any positions in the securities mentioned in this article.
Tezcan Gecgil has worked in investment management for over two decades in the U.S. and U.K. In addition to formal higher education in the field, she has also completed all 3 levels of the Chartered Market Technician (CMT) examination. Her passion is for options trading based on technical analysis of fundamentally strong companies. She especially enjoys setting up weekly covered calls for income generation and publishes educational content on investing.