In this market environment, income investing is harder than it has ever been. The 10-year Treasury bond yields 2.4%, with Federal Reserve rate hikes likely at some point in the near future. U.S. equity markets are at all-time highs, with many investors seeing a potential pullback (at least) on the horizon.
Many so-called blue-chip stocks — the type of safe, dividend-paying stocks that income investors seek — are struggling with dividend growth. For instance, Procter & Gamble Co (NYSE:PG), a long-time retail income investor favorite, has increased its dividend 4% total in the last two years.
One way to manage those problems is through dividend-focused exchange-traded funds. With a wide variety of options available, these ETFs offer excellent liquidity, low expense ratios, diversification in a changing market — and income.
These funds don't remove the risks inherent in the market at the moment, but they can mitigate some of them, at much lower cost than mutual funds. Here are 10 of the best dividend ETFs available — each with a slightly different value proposition for the savvy income investor.
10 Best Dividend ETFs to Buy: Vanguard Dividend Appreciation ETF (VIG)



Expense Ratio: 0.08%, or $8 per $10,000 invested.
30-day SEC Yield: 1.9%
We'll start with the largest dividend ETF by assets, the Vanguard Dividend Appreciation ETF (NYSEARCA:VIG). VIG tracks the NASDAQ US Dividend Achievers Select Index, which consists of stocks with a minimum of 10 consecutive years of increasing annual dividends.
The one potential concern with VIG is that its SEC yield actually is relatively low — 1.9% based on the last distribution. Because it targets companies who are growing dividends, it includes a larger share of companies with low payouts and faster growth. But the expense ratio of just 0.08% is one of the lowest in the entire industry, and the ETF has appreciated nicely over the past few years.
Top holdings include (in order) Microsoft Corporation (NASDAQ:MSFT), Johnson & Johnson (NYSE:JNJ) and PepsiCo, Inc. (NYSE:PEP). The portfolio is heavy on industrials — almost 33% — and consumer goods and services — another 28%. Oil and gas — not surprisingly given the crash in crude — isn't represented at all.
Investors focused on higher income may look elsewhere. But for those looking for good liquidity, diversification and potential appreciation, there's a reason VIG has over $25 billion in assets.
10 Best Dividend ETFs to Buy: ALPS Sector Dividend Dogs ETF (SDOG)



Expense Ratio: 0.4%
30-day SEC Yield: 3.5%
One of the more successful investing strategies has been the "dogs of the Dow" method, in which an investor chooses the 10 highest-yielding stocks in the 30-stock Dow Jones Industrial Average at the end of each year. The ALPS Sector Dividend Dogs ETF (NYSEARCA:SDOG) tweaks the strategy by selecting the five highest-yielding stocks in each of 10 sectors.
The method creates a diversified fund with a clear value bent — and an impressive yield. The 30-day SEC yield is 3.5%, thanks to high yielders like General Motors Company (NYSE:GM), the largest holding, as well as Seagate Technology PLC (NASDAQ:STX), and Verizon Communications Inc. (NYSE:VZ).
The expense fee here is a bit high, at 0.4%. But so far, SDOG has been worth it, with five-year annualized returns of 14.5% and a five-star rating from Morningstar. And it seems likely that will be the case going forward as well.
10 Best Dividend ETFs to Buy: Schwab U.S. Dividend Equity ETF (SCHD)



Expense Ratio: 0.07%
30-day SEC Yield: 2.9%
Investors looking for low expenses and high yield have an attractive choice in the Schwab U.S. Dividend Equity ETF (NYSEARCA:SCHD). With an expense ratio of just 0.07%, SCHD has the lowest expense ratio of any dividend-focused ETF. And with the ETF tracking the Dow Jones U.S. Dividend 100 index, which focuses on strong high-yielders, the trailing twelve-month distribution yield sits just shy of 3%.
SCHD's holdings consist of well-known, established companies. Intel Corporation (NASDAQ:INTC), Microsoft and Johnson & Johnson are the top three holdings.
The nature of the portfolio might raise some growth questions, relative to both dividends and capital appreciation. But the ETF has returned over 14% a year since its 2011 inception — so the large-cap names in the portfolio have done well enough so far. For investors focused on income, the ~3% yield and blue-chip diversification offsets any potential growth concerns going forward.
10 Best Dividend ETFs to Buy: SPDR Portfolio S&P 500 High Dividend ETF (SPYD)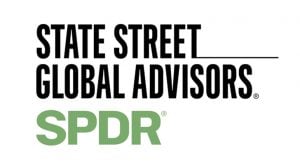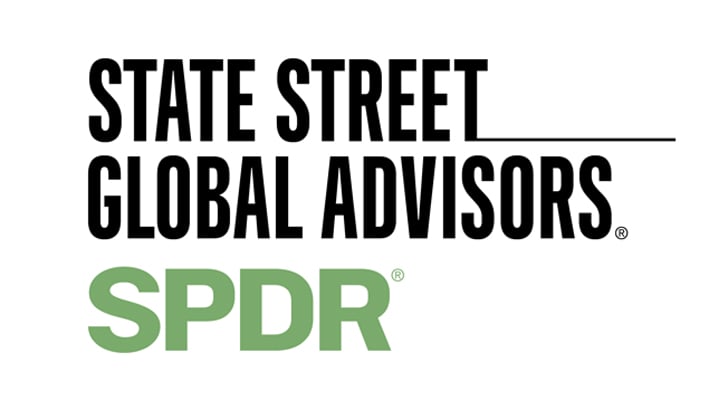 Expense Ratio: 0.07%
30-day SEC Yield: 3.9%
The SPDR Portfolio S&P 500 High Dividend ETF (NYSEARCA:SPYD) is similar to SCHD. It, too, offers an extremely low 0.07% expense ratio. It follows the S&P 500 High Dividend Index, which has a similar makeup as the index tracked by SCHD.
But SPYD offers a much higher yield — an impressive 3.9% based on the last distribution. The reason is that SPYD has substantial holdings in real estate and utilities — about 40% of its total assets. SCHD, in contrast, has just 0.52% in utilities and no real estate exposure.
That focus helps current income — but it may change future performance. SPYD, for instance, owns retail REITs Simon Property Group Inc (NYSE:SPG), Macerich Co (NYSE:MAC) and GGP Inc (NYSE:GGP), all of which have struggled of late. And the 19% of assets invested in utility stocks offer limited growth going forward, as usually is the case in the sector.
Performance for both funds has been excellent so far (SPYD, too, is up 14% annualized since inception, though the fund is only two years old). But an investor's choice looking forward comes down in large part to his or her outlook on these two key sectors.
10 Best Dividend ETFs to Buy: WisdomTree U.S. SmallCap Dividend Fund (DES)



Expense Ratio: 0.38%

30-day SEC Yield: 3.1%

WisdomTree SmallCap Dividend Fund (ETF) (NYSEARCA:DES) takes a different path toward income than most income-focused ETFs by focusing on small-cap stocks.
As a result, assets under management are a bit smaller — though still solid at ~$2 billion — and the expense ratio is a bit higher, at 0.38%. But for investors concerned about large-cap valuations, DES is an intriguing choice.
DES is solidly diversified from a sector standpoint, with 18%+ in each of industrials and consumer discretionary. Pitney Bowes Inc. (NYSE:PBI) and GameStop Corp. (NYSE:GME) are among the top 10 holdings. But the ETF owns over 600 stocks, limiting the impact of any single security.
DES does yield 3.1%, but the ETF has had a relatively disappointing 2017, with total returns of just 4.2% year-to-date. Should that reverse, the higher expense ratio will be well worth paying.
10 Best Dividend ETFs to Buy: PowerShares S&P 500 High Dividend Low Volatility Portfolio (SPHD)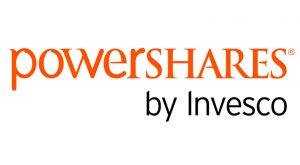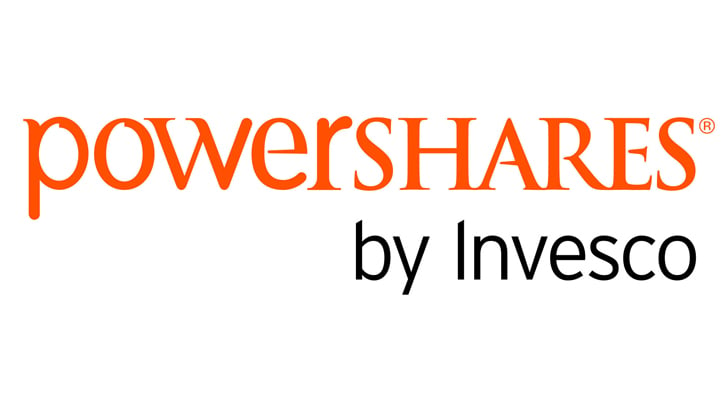 Expense Ratio: 0.3%
30-day SEC Yield: 3.8%
One positive attribute of the PowerShares S&P 500 High Dividend Low Volatility Portfolio (NYSEARCA:SPHD) is that it pays its distributions monthly, not quarterly. While there are a few stocks and ETFs that offer monthly distributions — I highlighted 10 of them back in September — they are rare, and SPHD's 0.3% expense ratio might be worth paying for investors who appreciate more frequent payouts.
SPHD, as the name suggests, tracks an S&P index comprised of 50 S&P 500 stocks with high yields and low volatility. That makes it, like SPYD, heavy on real estate (23%) and utilities (20%). The largest holding is data storage company Iron Mountain Incorporated (Delaware) REIT (NYSE:IRM), followed by Verizon and Ford Motor Company (NYSE:F).
SPHD offers a solid 3.8% yield — but investors looking for higher yields can target a similar, leveraged play. As I pointed out in September, the ETRACS Monthly Pay 2xLeveraged US High Dividend Low Volatility ETN (NYSEARCA:HDLV) leverages a similar index and yields 10%, also paid monthly. But for investors not willing to take on that risk, SPHD should be just fine.
10 Best Dividend ETFs to Buy: FlexShares International Quality Dividend Index Fund (IQDF)



Expense Ratio: 0.47%
30-day SEC Yield: 5.1%
True diversification requires exposure beyond the U.S., and that's where the FlexShares International Quality Dividend Index Fund (NYSEARCA:IQDF) comes in. The "smart beta" ETF uses proprietary analysis to target attractive international dividend payers.
IQDF offers an attractive SEC yield just above 5% — and an intriguing portfolio. The UK-listed shares of British American Tobacco PLC (ADR) (NYSE:BTI) are the fund's largest holding. Showing the geographic diversity, HSBC Holdings plc (ADR) (NYSE:HSBC) and Unilever plc (ADR) (NYSE:UL) follow.
Funds under management are still relatively low. The expense ratio, at 0.47%, is on the higher side as well. But assets continue to rise as funds flow in, and with the ETF up 20% year-to-date, that should continue. IQDF adds currency risk, and other issues, but so far it has been worth it.
10 Best Dividend ETFs to Buy: SPDR S&P Dividend ETF (SDY)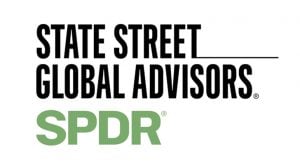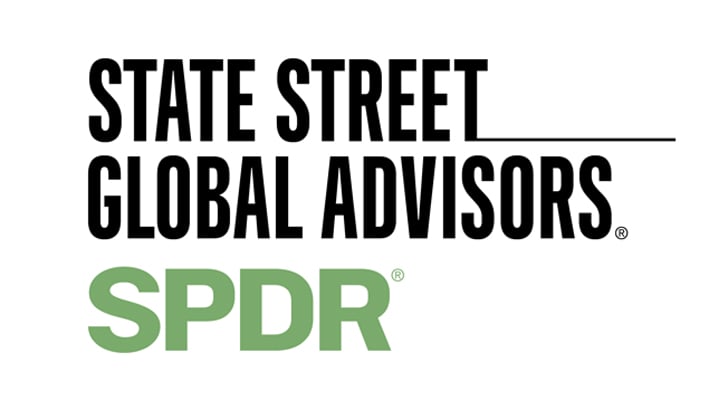 Expense Ratio: 0.35%
30-day SEC Yield: 2.3%
Investors looking for a more traditional play should take a long look at the SPDR S&P Dividend (ETF) (NYSEARCA:SDY). SDY targets Dividend Aristocrats, in this case defined as companies that have raised dividends for at least 20 consecutive years.
The ETF weights its constituents by yield — which makes the top of the portfolio look somewhat contrarian. Target Corporation (NYSE:TGT) is the largest holding, followed AT&T Inc. (NYSE:T). National Retail Properties, Inc. (NYSE:NNN) and retail-exposed Tanger Factory Outlet Centers Inc. (NYSE:SKT) are No. 3 and No. 5, and combined represent ~3.7% of assets.
But there's actually more diversification, and more growth, than the top holdings would suggest. An SEC yield of 2.3% might seem low, but actual distributions have been higher and given past performance, more dividend increases should be on the way. SDY isn't the best choice for income right now — but it does provide a nice balance between growth and income, and ownership of companies that provide growing return to their shareholders.
10 Best Dividend ETFs to Buy: Legg Mason Low Volatility High Dividend ETF (LVHD)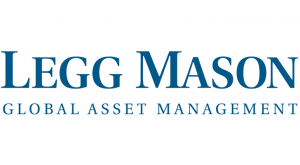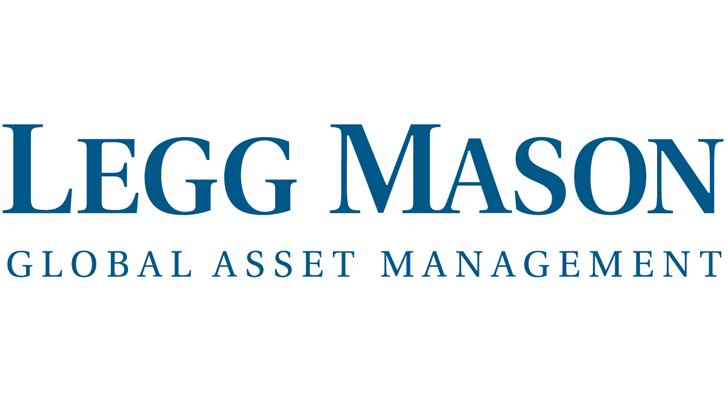 Expense Ratio: 0.27%
30-day SEC Yield: 3.7%
The Legg Mason Low Volatility High Dividend ETF (NASDAQ:LVHD) offers a nice balance itself. The expense ratio of 0.27% isn't the lowest in the industry, but it is reasonable. The SEC yield is 3.7%. Return over the past year has been over 12% — below broad markets, admittedly. But a beta of 0.55 suggests a much-lower-risk portfolio, which should minimize volatility going forward, as the name suggests.
Despite sharing a similar strategy to PowerShares' SPHD, LVHD has notably different holdings at the top. Boeing Co (NYSE:BA) is the company's largest holding (and a big winner over the past year). DowDuPont Inc (NYSE:DWDP), Emerson Electric Co. (NYSE:EMR) and United Parcel Service, Inc. (NYSE:UPS) round out the top four.
LVHD does have a large utility exposure (21%-plus), but should offer more growth than other low volatility funds. And with a 3.7% yield still available, that makes LVHD a lesser-known, but still-interesting low volatility play.
10 Best Dividend ETFs to Buy: Guggenheim S&P 500 Equal Weight Utilities ETF (RYU)



Expense Ratio: 0.4%
30-day SEC Yield: 3%
Of course, those utility stocks are the classic income investing stock: safe, defensive, and income-generating. But with the market changing as coal exits and solar and wind enter, stock-picking in the space is more challenging than it used to be.
That makes the Guggenheim S&P 500 Equal Weight Utilities ETF (NYSEARCA:RYU) an intriguing choice. The portfolio has 31 holdings, including Verizon and AT&T along with classic electric plays like NextEra Energy Inc (NYSE:NEE) and Duke Energy Corp (NYSE:DUK).
RYU yields close to 3%, and the utility-focused nature keeps risk low. In a space that might be more complicated than it used to be, RYU looks like a safer, smarter play.
As of this writing, Vince Martin has no positions in any securities mentioned.